Being the epicenter of gaming and futuristic culture Japan has been seen time and time again at the forefront of the gaming industry, having inspired many of the best Pokemon regions as well as many other games choosing to celebrate its fascinating history and culture.
RELATED: I'm Substituting My Cancelled Trip To Japan With Video Games
Players often find themselves wanting to escape their own world for somewhere new, whether that be in the realms of fantasy or visiting countries that fascinate them. With thousands of years of history and a unique culture like no other, Japan has made the perfect escape and setting for some of the greatest games; Whether it be on the busy streets of Shibuya or within the fictional district of Kamurocho. Here are the best games that allow you to visit a virtual version of Japan.
Updated February 04, 2023, By Ben Jessey: Japan is one of the most significant countries when it comes to video games. So many powerful consoles and exciting games were made in that part of the world. Plus, plenty of titles have been set in the country also, from RPGs to action-adventure games.
When we originally put together this list, we put the best examples on it. Yet, we couldn't fit every great game with a Japanese setting into one piece. Thus, some missed out. Now, we've returned to the list to add several of them.
16
Shenmue
The original Shenmue is known for being a pioneer of a few well-known gaming conventions. For example, it was one of the first games to include an open world teeming with life. And that world is a virtual representation of Yokosuka in 1986.
It serves as the home for the teenage protagonist named Ryo Hazuki. He spends much of the adventure roaming around the city and speaking to residents. His overall goal is to figure out a way to avenge his dead father.
15
Okami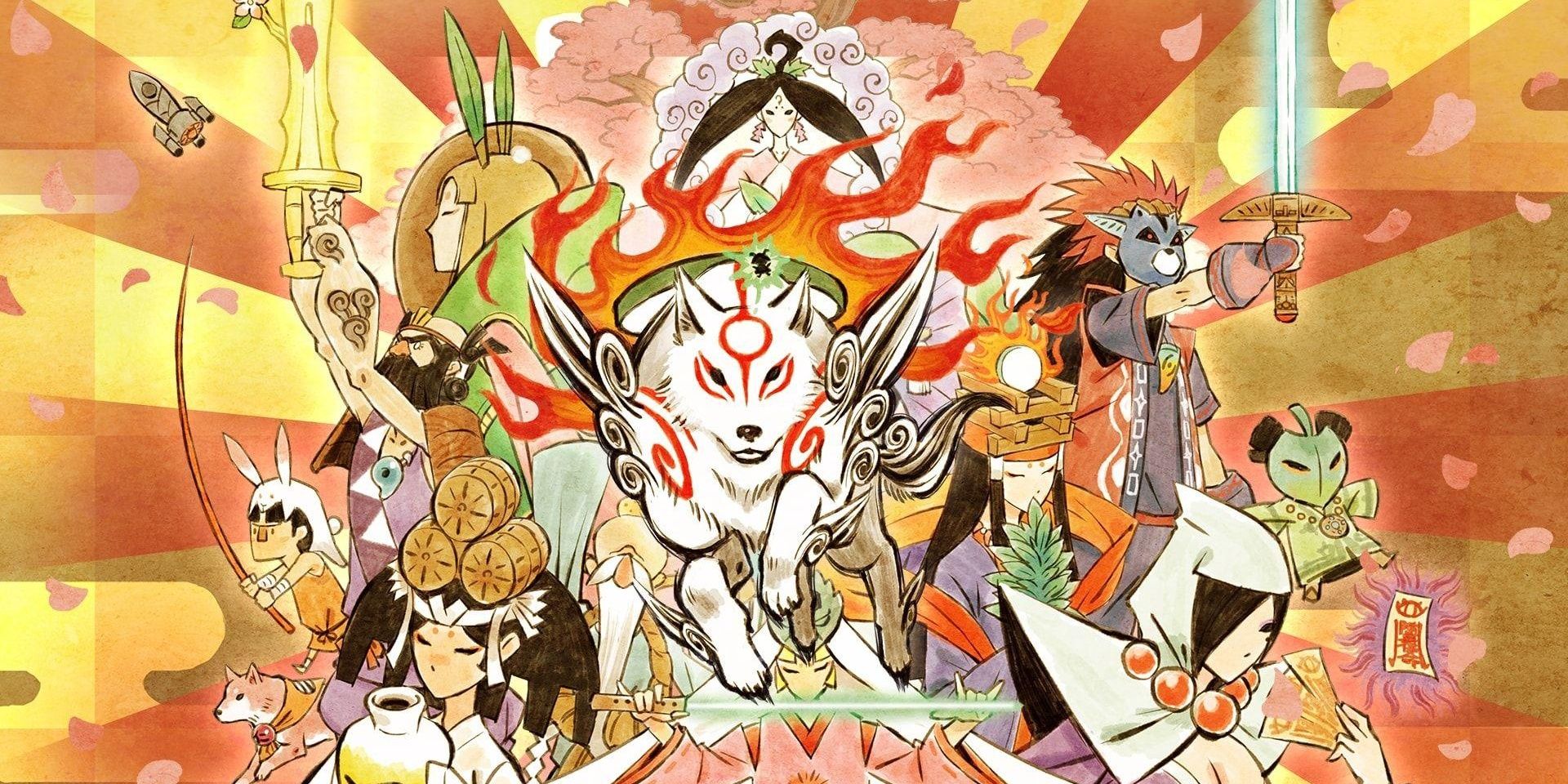 Okami is one of the rare games where the protagonist is a non-anthropomorphic animal, as you play as a wolf. That being said, you don't exactly play as an ordinary version of the creature. After all, the main character is actually a sun goddess that has taken the form of an animal.
As the wolf, you must save Japan from an evil curse that has been released across the land. As the storyline suggests, much of this game is about Japanese mythology and folklore.
14
Yakuza: Like A Dragon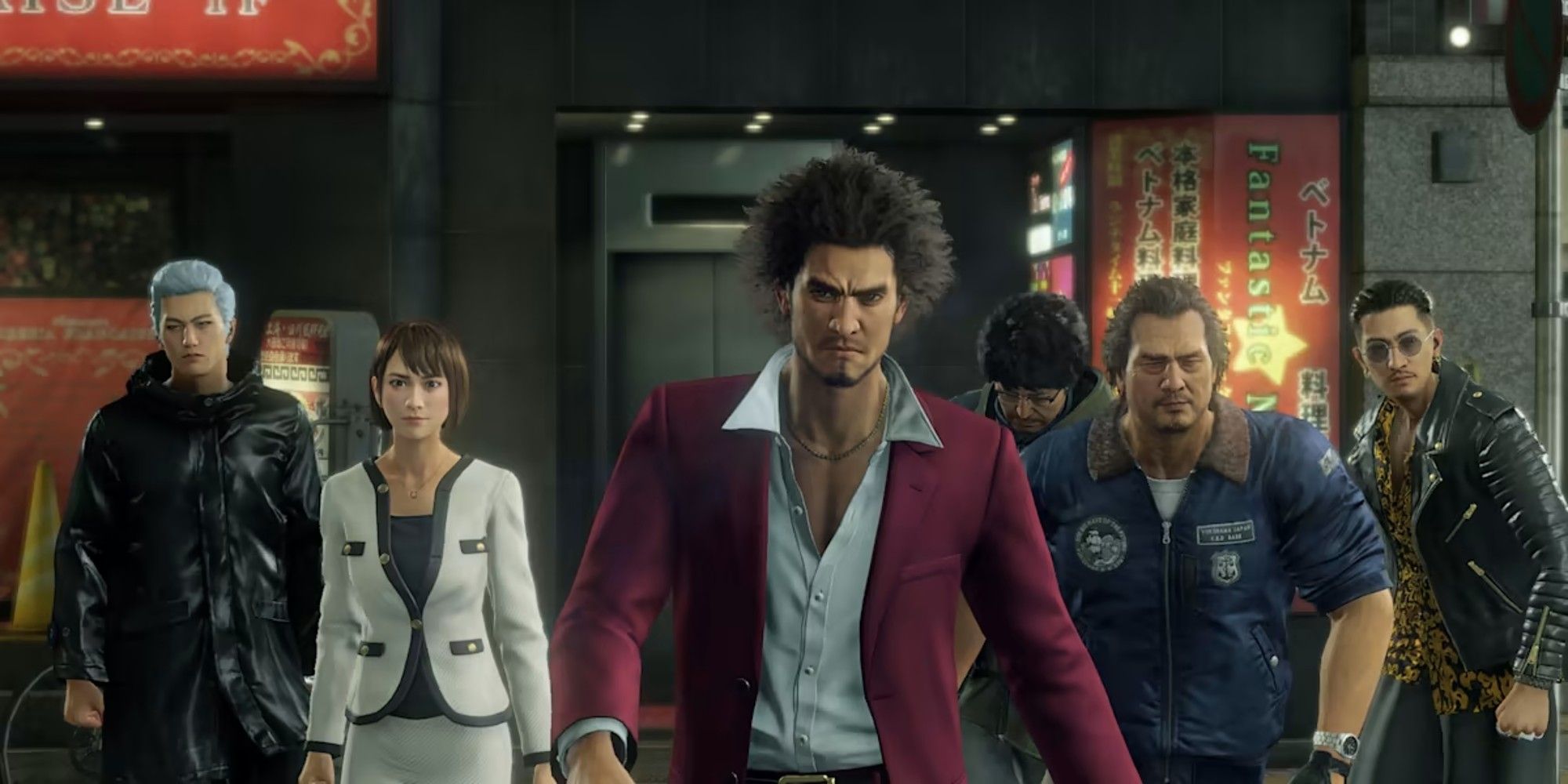 The Yakuza series includes several of the best-ever games to be set in Japan. One of them is the seventh main instalment, Like A Dragon. This one is quite a bit different from the others, as the regular series protagonist, Kiryu, is no longer around. And instead of brawling, combat takes the form of wacky turn-based gameplay.
The man taking over from Kiryu is Ichiban, who has recently been released from prison. With his rag-tag crew, he intends to figure out why he was previously betrayed by his closest allies. Along the way, there are lots of silly activities to play and side quests to complete.
13
Jet Set Radio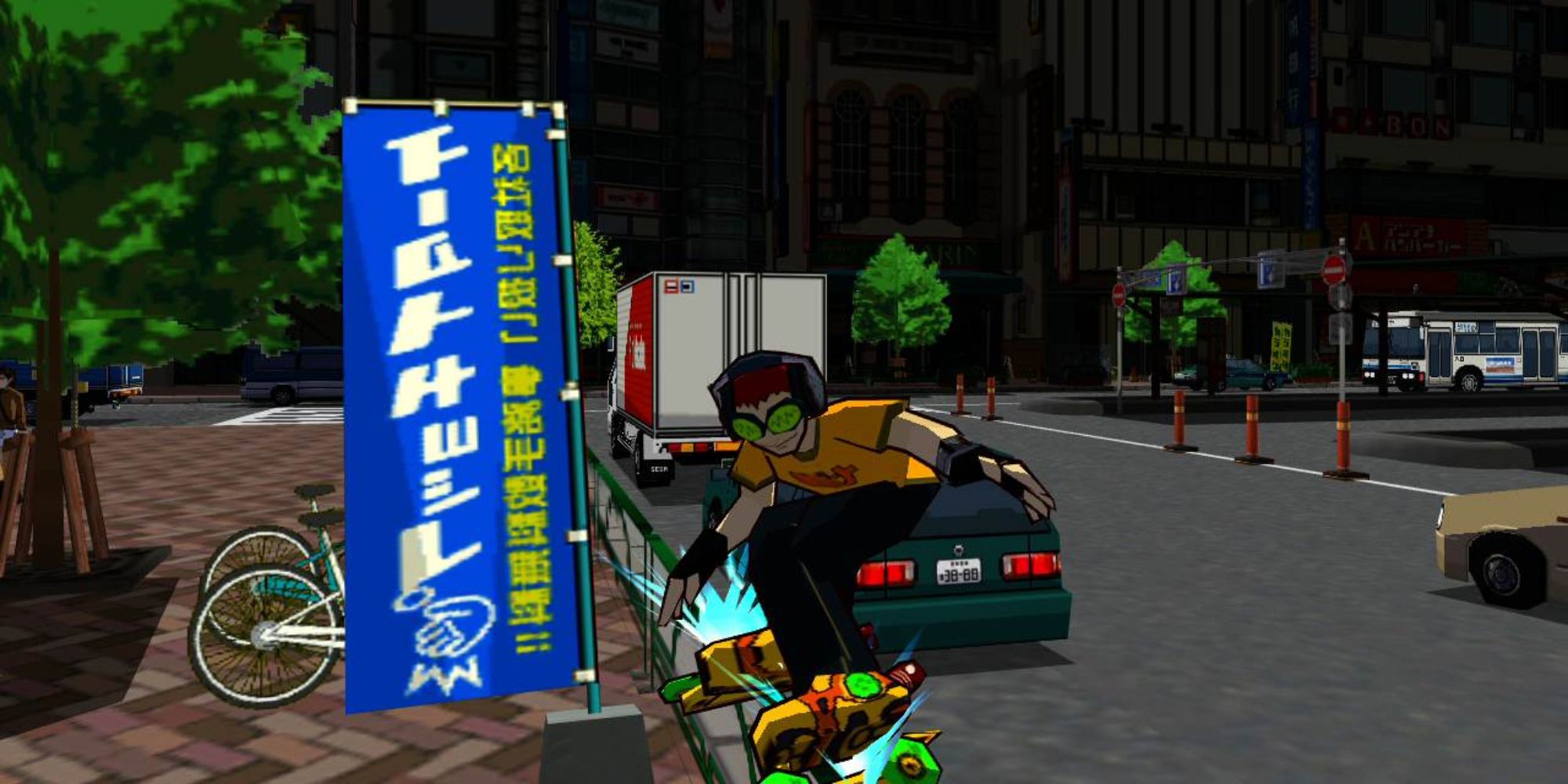 As he's appeared in several Sonic and Sega party games, the main protagonist of Jet Set Radio might now be more famous than the game itself. Yet, that has nothing to do with the quality of the title because Jet Set Radio is a fun and stylish action game.
The basic premise is that you roll around a city on skates while tagging things with spray paint. While you're gliding around, you have to deal with rival gangs and authorities. And all of this chaos is taking place in Tokyo, even if it's not easy to tell while playing the game.
12
Ghost Of Tsushima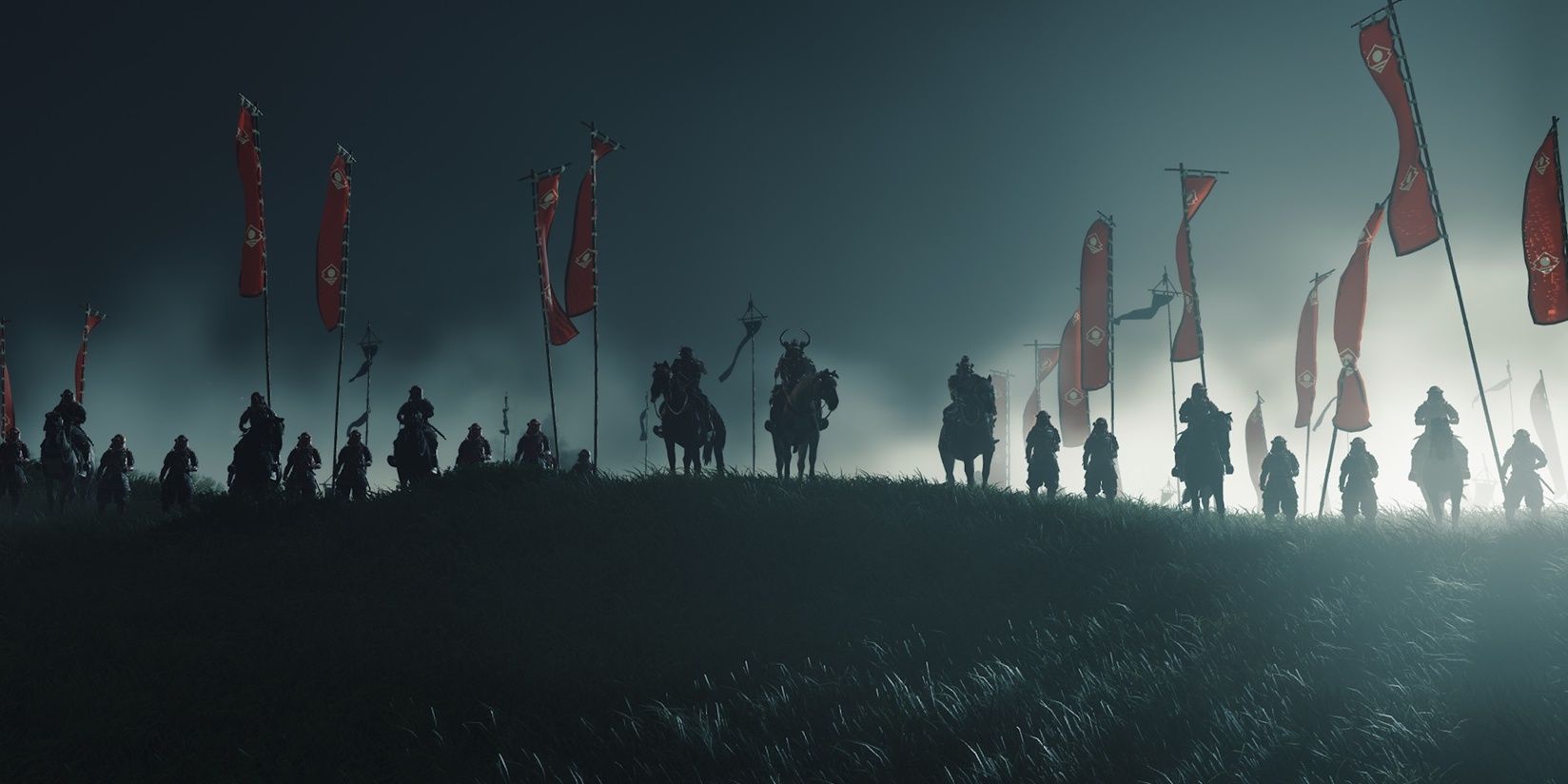 Ghost Of Tsushima is arguably the greatest game set in Feudal Japan. Its story occurs during the first Mongolian invasion, wherein they attacked Tsushima Island. You play as a samurai named Jin Sakai, and your main goal is to protect the island from the invaders. As this is an open-world game, though, you'll be finding and doing a lot of other things, too.
Along with being a fun game, Ghost Of Tsushima pays plenty of respect to Japan. For one, it shows the incredible beauty of the country due to the title's stunning visuals. And the action-adventure game is also very accurate when it comes to small details – besides the fictional storyline.
11
Sekiro: Shadows Die Twice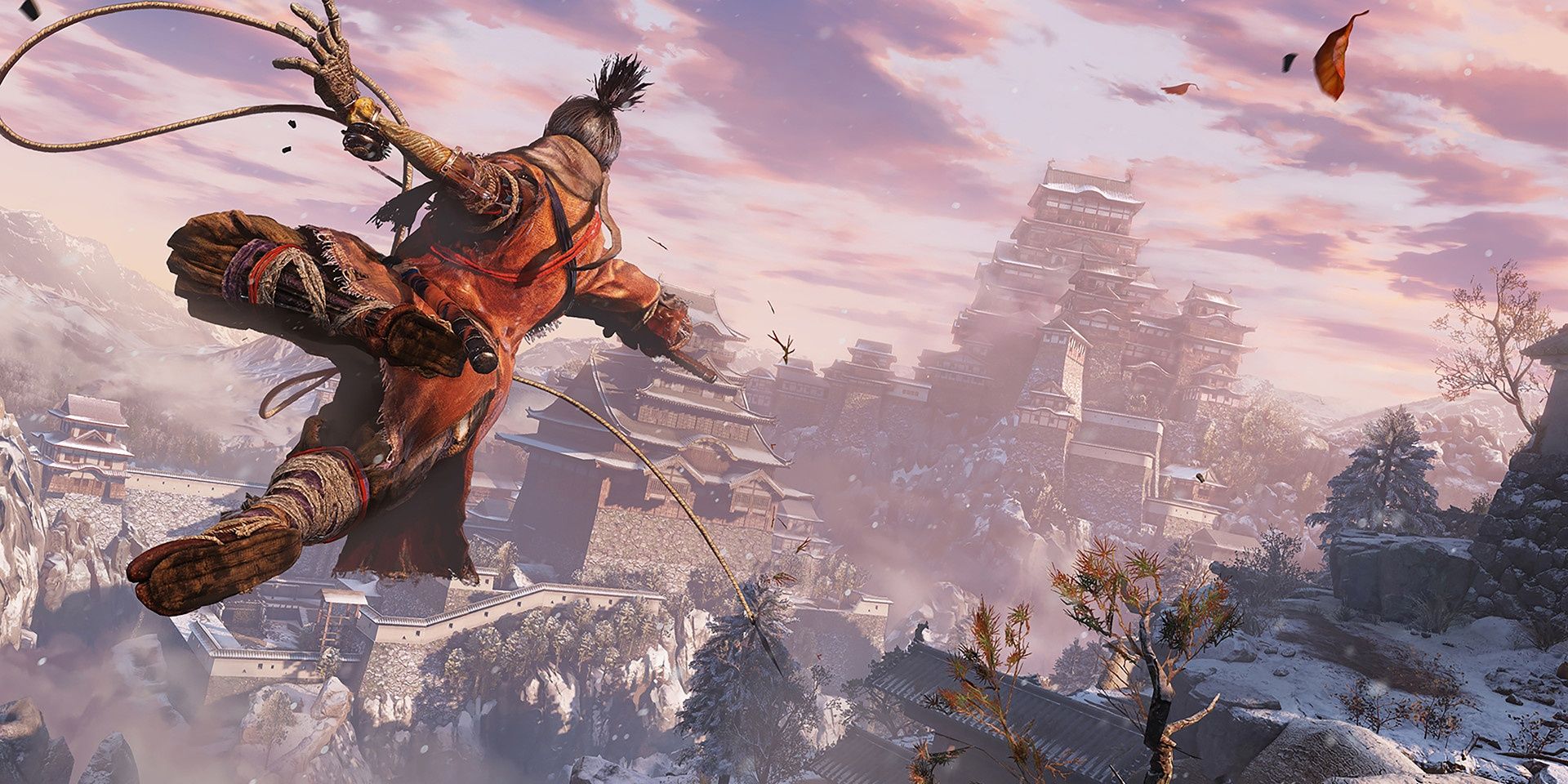 Outside of the Samurai Warriors series, not many major games have explored Japan's Sengoku period. In fact, Sekiro: Shadows Die Twice might be the highest-profile game to be set during that time. However, the game is more about fantasy than history.
The story features a shinobi who sets out on a revenge mission against a samurai clan. This leads to you participating in plenty of challenging boss battles as this is a FromSoftware game, after all. Outside of the big fights, there's plenty of stealth and exploration as you sneak around very beautiful environments.
10
Tokyo Mirage Sessions #FE Encore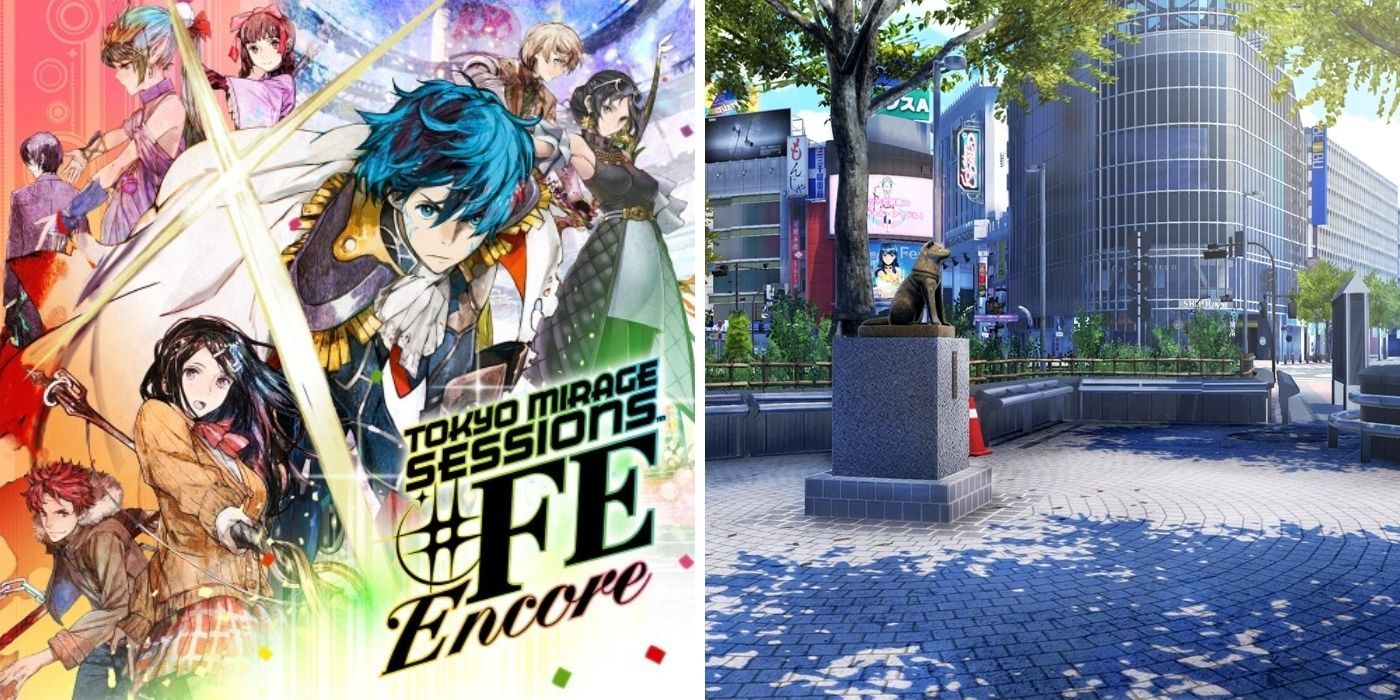 Linking the worlds of the Fire Emblem series and Atlus games; Tokyo Mirage Sessions #FE Encore sees a group of rising stars that must battle against an interdimensional evil threatening modern-day Tokyo the only way they know-how. With music and style!
This turn-battle-based RPG sees the combat and characters of Fire Emblem blended with some fantastic Japanese tunes; giving fans the Fire Emblem musical they never knew they needed, all set against the bright lights of Tokyo– you can even visit Hachiko's statue on the Shibuya Scramble!
9
Tokyo Jungle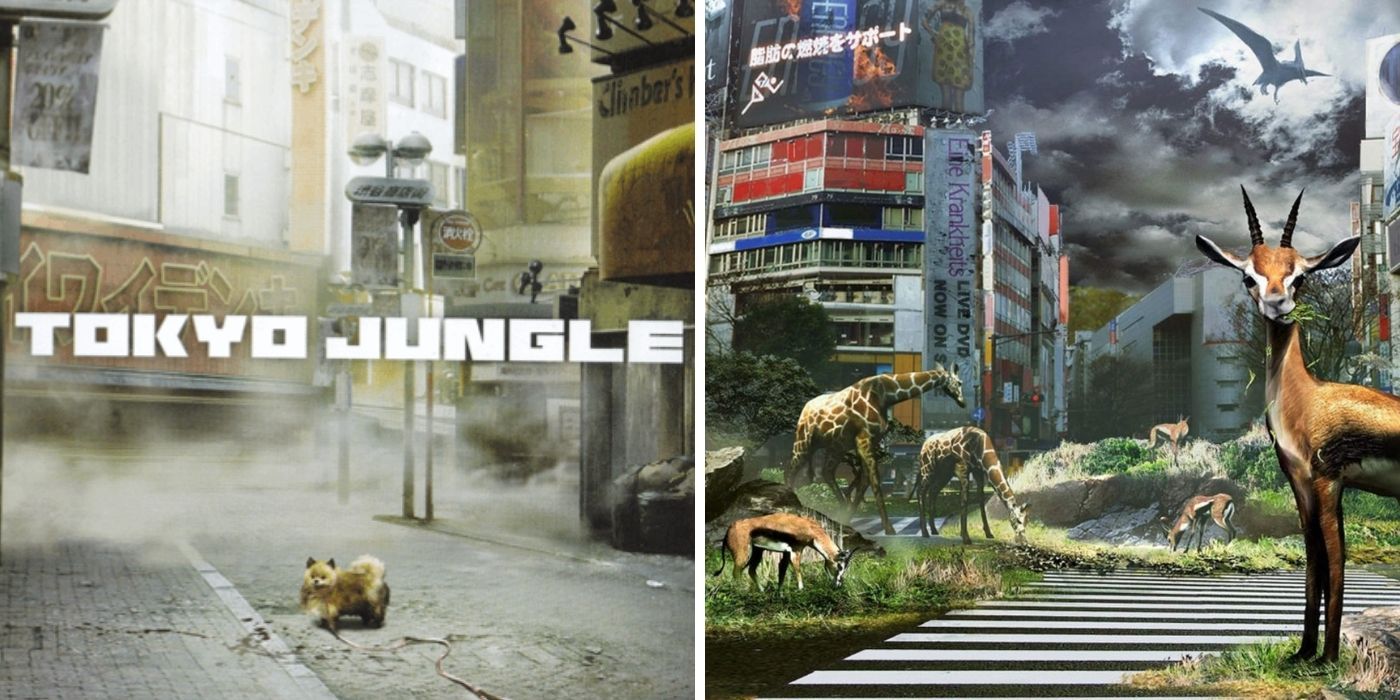 A hidden gem from the 2012 Playstation Store; Tokyo Jungle is a rare open-world arcade experience taking place in a post-apocalyptic Tokyo where humans have disappeared and animals have taken charge.
RELATED: Most Fun Open Worlds To Just Run Around In
Being able to choose from a selection of animals from a tiny vicious Pomeranian (seriously) to a dinosaur, your ultimate goal is to survive by finding food, procreating, and most importantly, fighting for your life all while trying to piece together just what happened to Tokyo's humanity. It a lonely depiction of Japan's capital–with moss-covered skyscrapers and abandoned streets–but nevertheless still shows the city's unique urban charm, albeit with a lot more feral Pomeranians.
8
Fatal Frame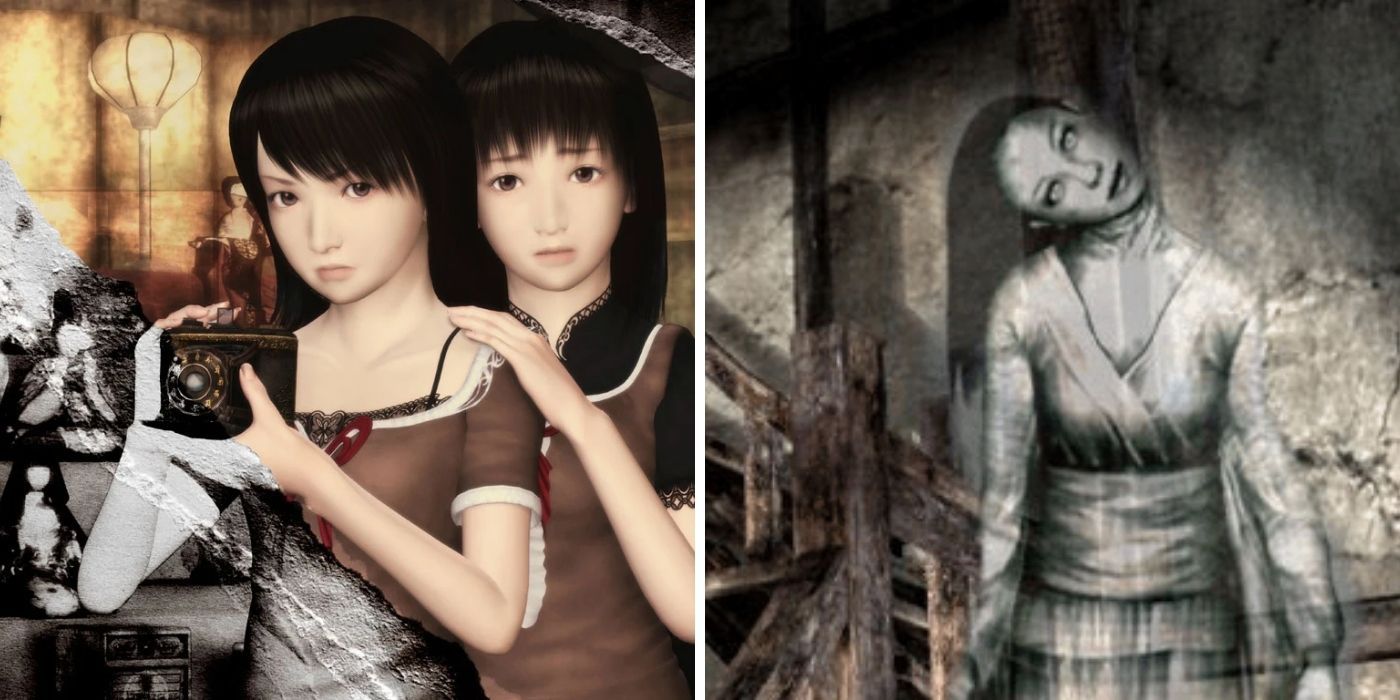 Hailed as one of the hardest horror games around, Fatal Frame has a combination of utter creepiness and killer gameplay that made has made it a fan-favorite within the horror genre since its release back in 2001.
It's a survival horror game set in 1980s Japan that sees you wielding nothing but a camera as you explore a house full of Japanese folklore-inspired ghosts. If that's not terrifying enough, it's also known for having some of gaming's most horrifying jumpscares.
7
Steins;Gate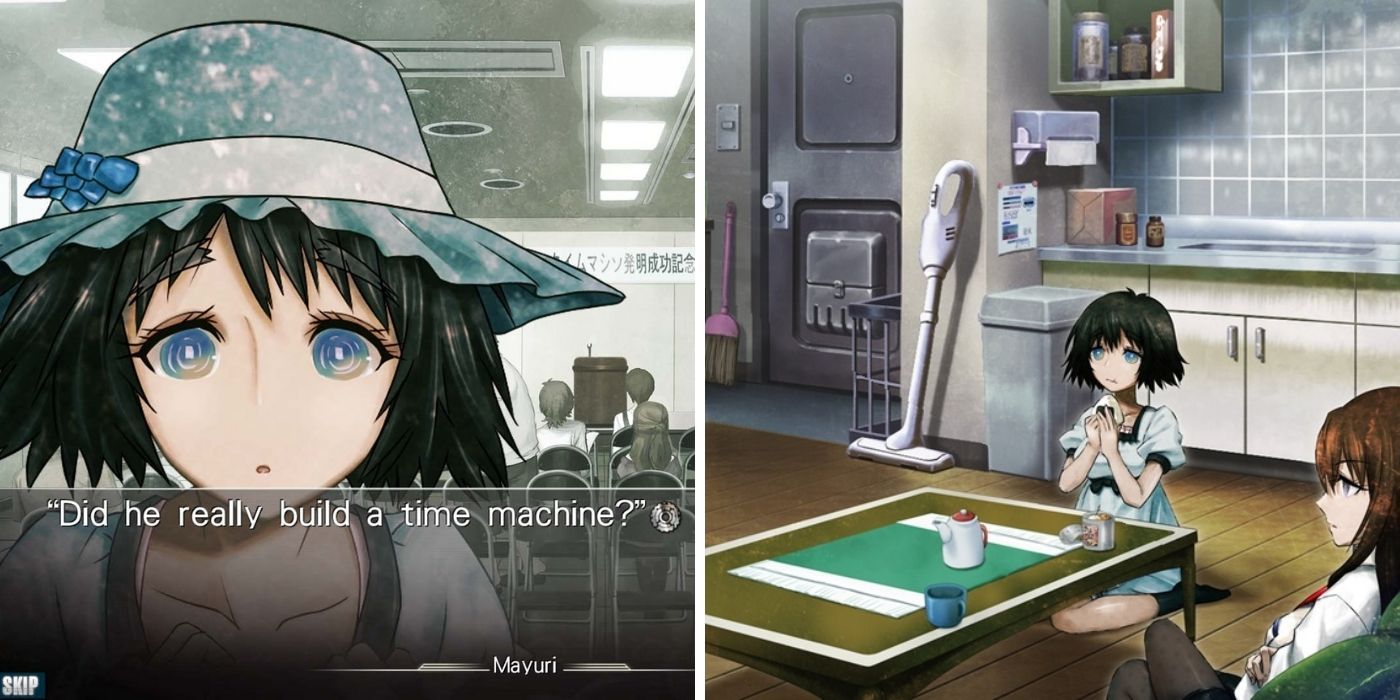 Hailed as the top visual novel of the decade; Steins;Gate, the sequel to Chaos;Head, follows protagonist Rintaro, a scientist obsessed with time travel who has the innate ability to see when he and others have changed the world's timeline.
Set within a modern-day Tokyo that's filled with complex characters. It also has an emotionally charged plot, which involves a well-delivered and truly unique time travel device in a modified microwave and a cell phone trigger system. This is a game where changing time can mean as little as reshaping a moment or as much as altering the game's entire ending.
6
Danganronpa: Trigger Happy Havoc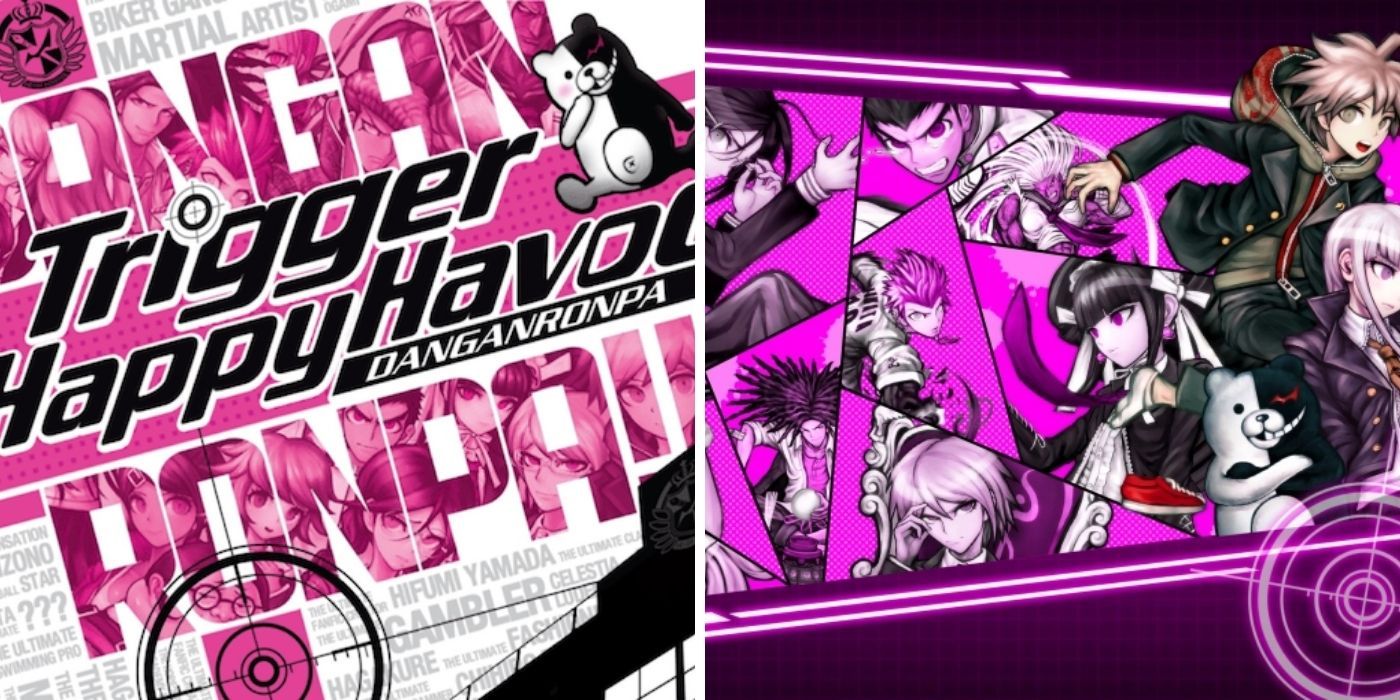 Sitting amongst a list of genres as a detective-style, school life horror-mystery; Danganronpa follows a group of Japanese school kids forced to murder one another in a 'Killing Game' at the hands of Monokuma, a remote-control teddy bear that woke up and chose violence.
RELATED: Games To Play If You Love Danganronpa
Playing as Makoto Naegi, you seek to discover who's behind the Killing Game's brutality whilst simultaneously trying to not get killed yourself. Despite its grisly premise, the game has garnered worldwide popularity and acclaim for its incredible characters, dark humor, and ability to keep you guessing until the end.
5
Persona 4 Golden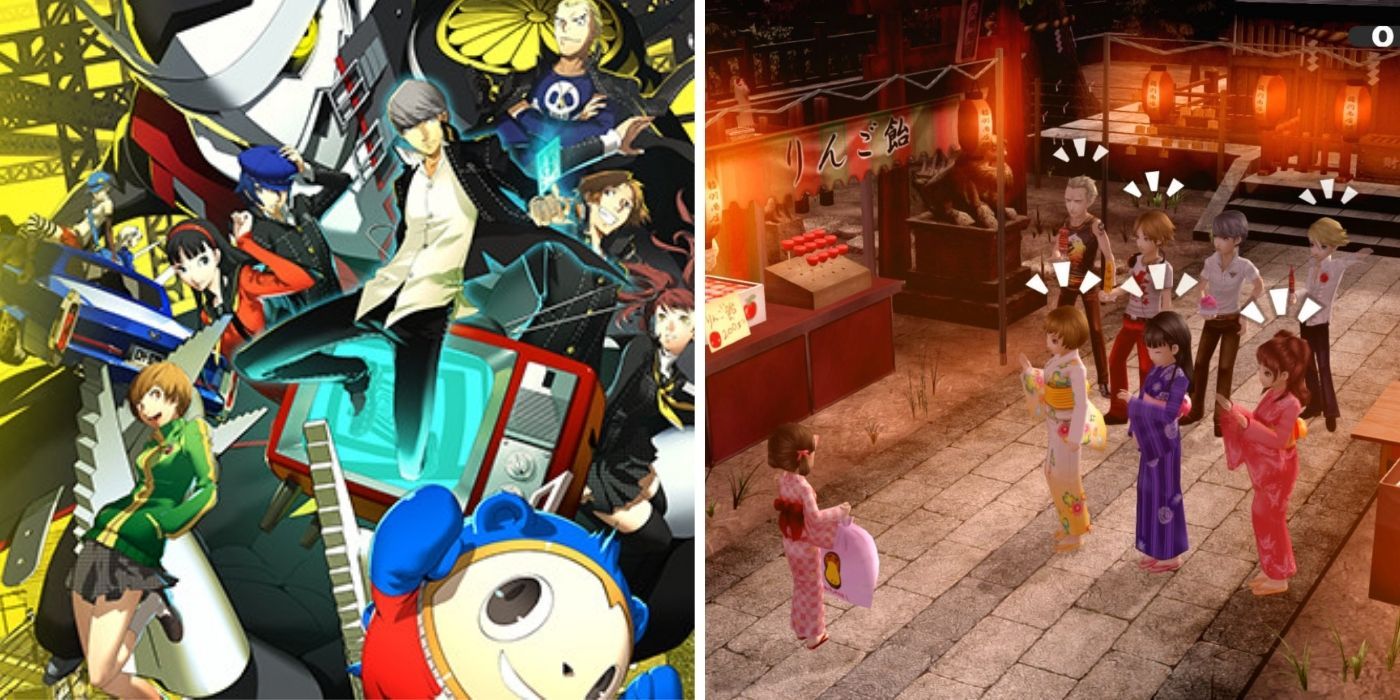 Persona 4 is a coming-of-age story set in Inaba, a quiet rural town in Japan that finds itself at the center of a serial killer's murder plot leaving the protagonist and his friends to set off on a journey to find and deliver the culprit to justice.
Persona games are known for being long, with Persona 4 being no exception. Needing you to juggle your hunt for the serial killer alongside acing your schoolwork, having a potential romance, working a part-time job, and exploring the distorted world found within a television channel each night. Standard stuff.
4
The World Ends With You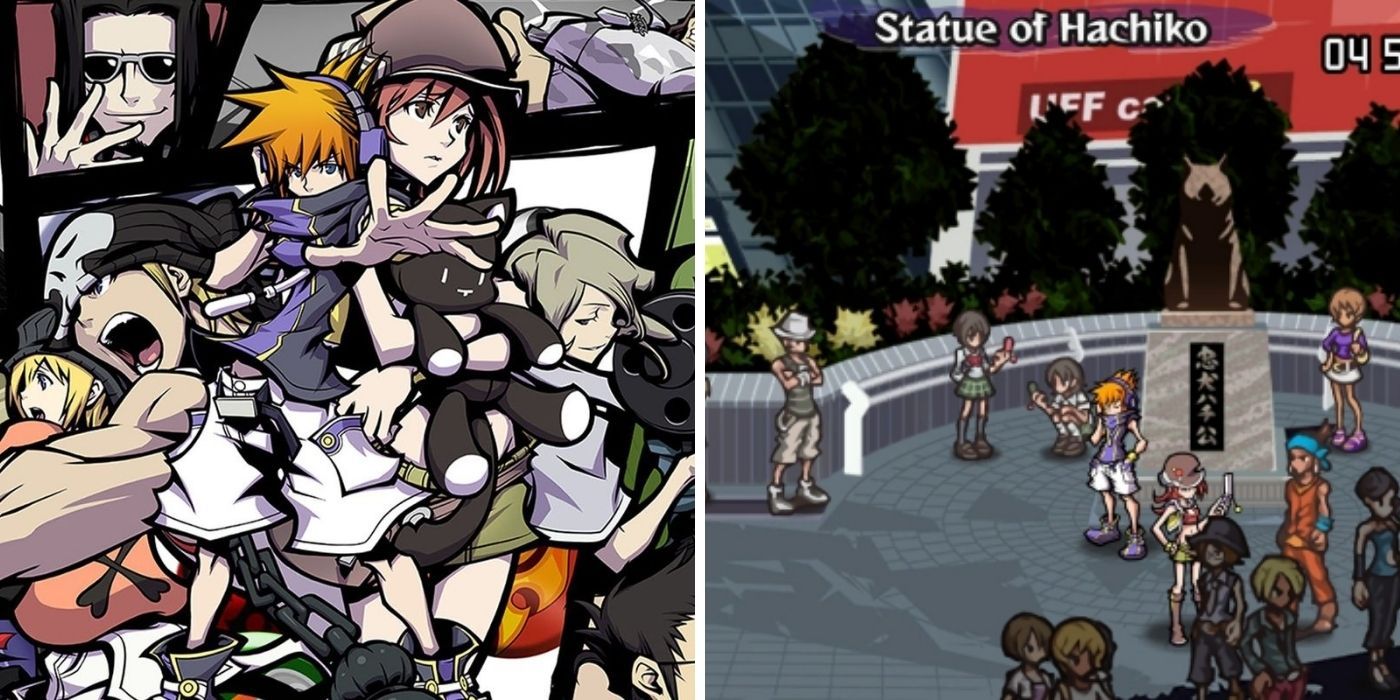 Another game set within the bustling Shibuya district; Square Enix and Jupiter's The World Ends With You is an action role-playing game that follows Neku Sakuraba after his death and entry into a three-week event called 'The Game'.
In The Game, Neku is paired with another player each week and tasked with exploring Shibuya whilst completing combat-based missions. With a unique battle style unique to the Nintendo DS and perk mechanics that revolve entirely around pins and an iconic Square Enix fashion sense.
3
Judgment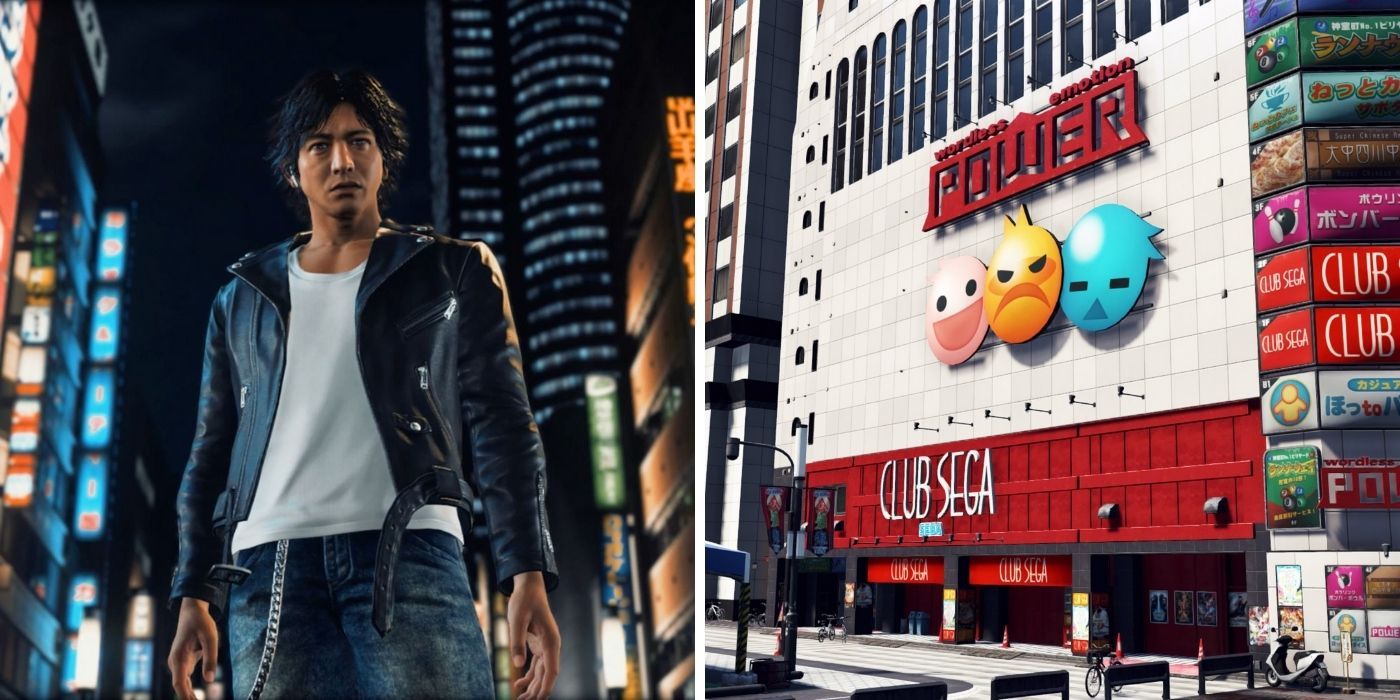 The spin-off to the hugely popular Yakuza series; Judgment follows the story of former lawyer turned private investigator Takayuki Yagami as he turns to the criminal underbelly of Kamurocho to investigate the murder of three Yakuza members.
Even without the incredible story Judgement offers its fans a lot to do, containing an abundance of hidden content for you to discover either during or after the game's conclusion. So get ready to hit the streets of Tokyo as you play some iconic games at Club Sega, go on a date, or even take up the ultimate challenge of finding and petting every stray cat in Tokyo. Because why not?
2
Yakuza 0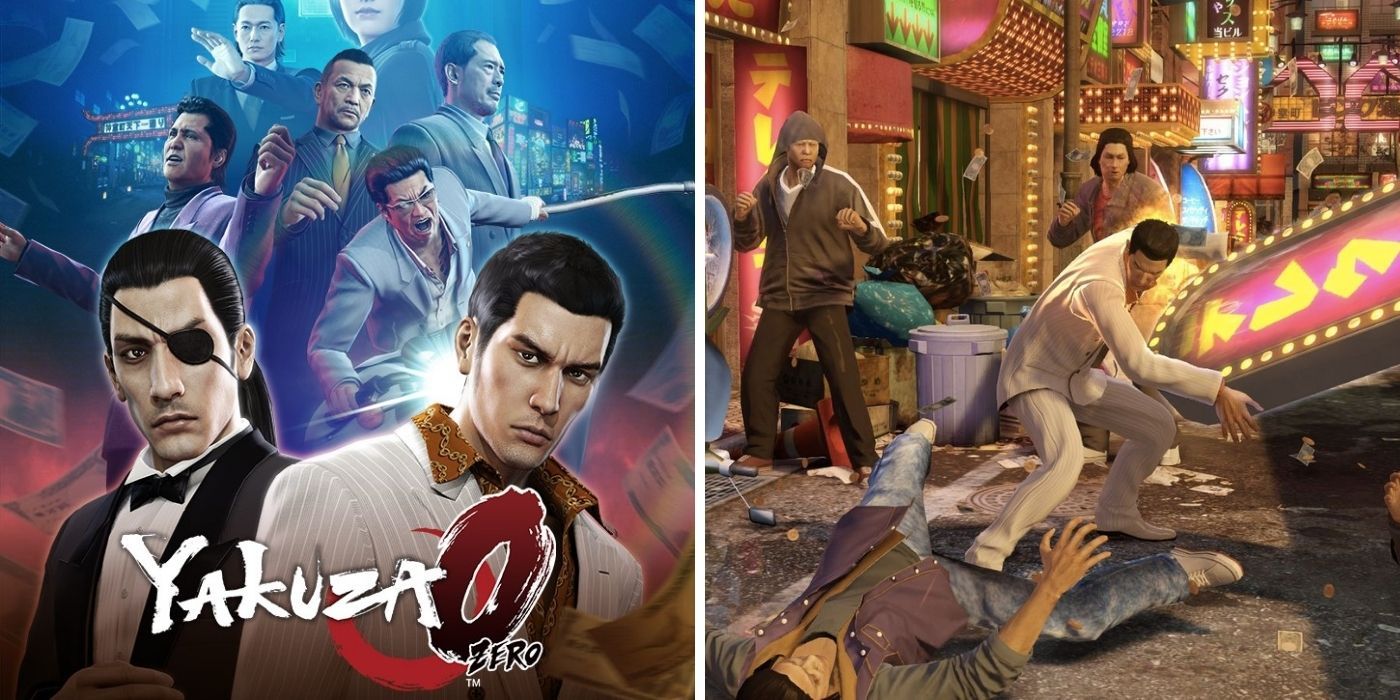 Revered as the best Yakuza game of all time by critics, Yakuza 0 follows Kazuma Kiryu before the events of the original series as he's framed for murder and forced to rebuild his reputation within the Tojo Clan from the ground up.
RELATED: Every Game Should Have A Karaoke Mini-Game
Set within the fictitious entertainment and red-light district of Kamurocho. It features the Yakuza staple of abundant kooky side missions and hilarious minigames ready to while away the hours on. You can even pay a visit to Osaka's Dotonbori!
1
Persona 5 Royal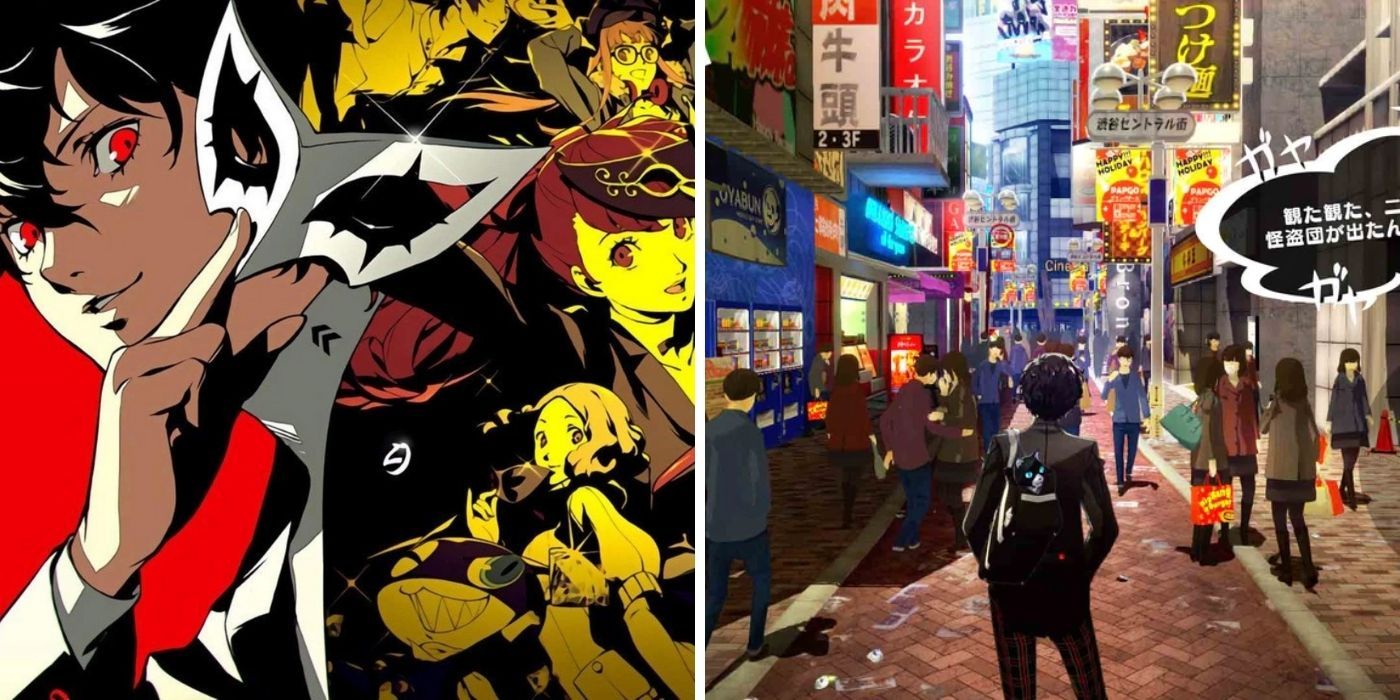 Persona 5 is perhaps the most-loved and polished of the Persona series; following Joker – a high school student who around attending class, hanging out with friends, and working a busy part-time job as a florist must also juggle his night-time alter-ego Phantom Thief.
Other than its fantastic supernatural combative elements and narrative, Persona 5 is one of the best representations of classic Tokyo slice-of-life within the video game industry. It perfectly represents numerous Tokyo districts taking inspiration from real-life locations such as the busy Shibuya streets, famous shops, train stations, and even cafes featuring some iconic Japanese treats and snacks.