Getting lost and exploring vast open worlds that have been designed with loving attention to detail is one of the best ways to unwind and switch off from the hustle and bustle of the day-to-day. Luck has it that PlayStation Plus Extra's ever-growing Games Catalogue is constantly adding to its vast library of high-quality open-world games.
Related: The Best Co-Op Games On PS Plus Extra
Huge sprawling open worlds have become a staple feature of most games, but only a few seem to bring something unique and worthwhile to the table. Whether it's a vast post-apocalyptic wasteland, a bustling modern cityscape, or even a magical fantasy world, there's an open-world game available on PS Plus Extra for pretty much everyone.
10
Gravity Rush 2
The original Gravity Rush was released as a PlayStation Vita (remember that?) exclusive that utilised a delightfully unique gravity-based movement mechanic. It allowed you to engage in combat and traverse its engaging open world in a refreshing and unique way.
Thankfully, Gravity Rush 2 was released to a much wider audience of PS4 owners, allowing more players to get their hands on a game that improved on many elements of the Vita classic. This time, the city is bigger and more lively, and there are more gravity styles to play with, making combat and all that floating about even more rewarding.
9
Days Gone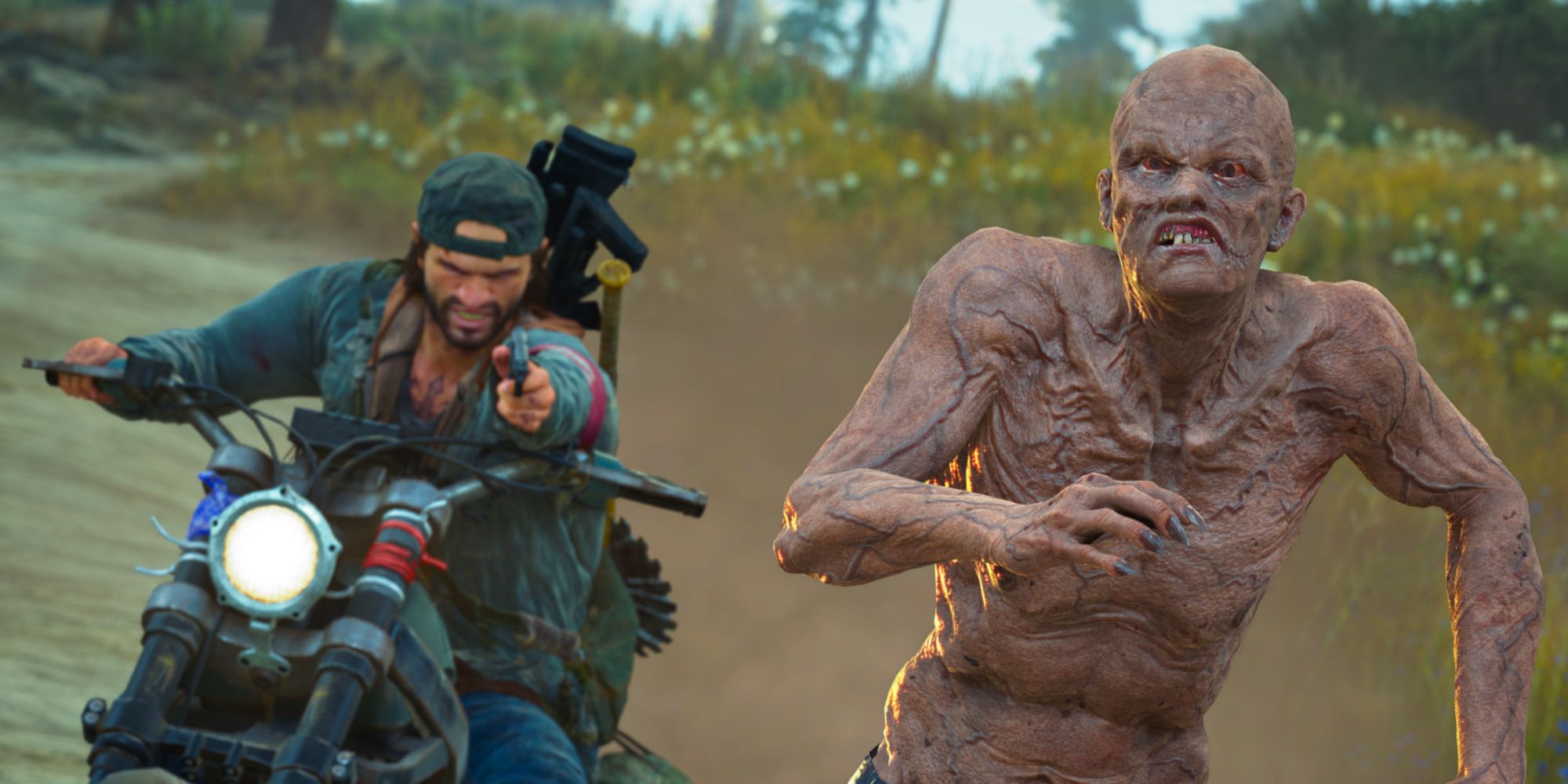 Despite initial middling reviews, Days Gone has since earned itself a respectable following in the gaming community. You play a gruff biker on the hunt for his wife in a world filled with relentless zombies as you hop on your trusty motorcycle and explore the beautiful forests, meadows, and snowy plains of the Pacific Northwest.
Related: The Best Zombie Games
Zombies aren't the only threat in this dynamic open world, as rival gangs will often get in your way. It might not have the same pedigree as other Sony exclusives, but Days Gone has a great world to explore, awesome zombie horde mechanics, and a compelling and heartfelt story at the centre of it all.
8
Final Fantasy 15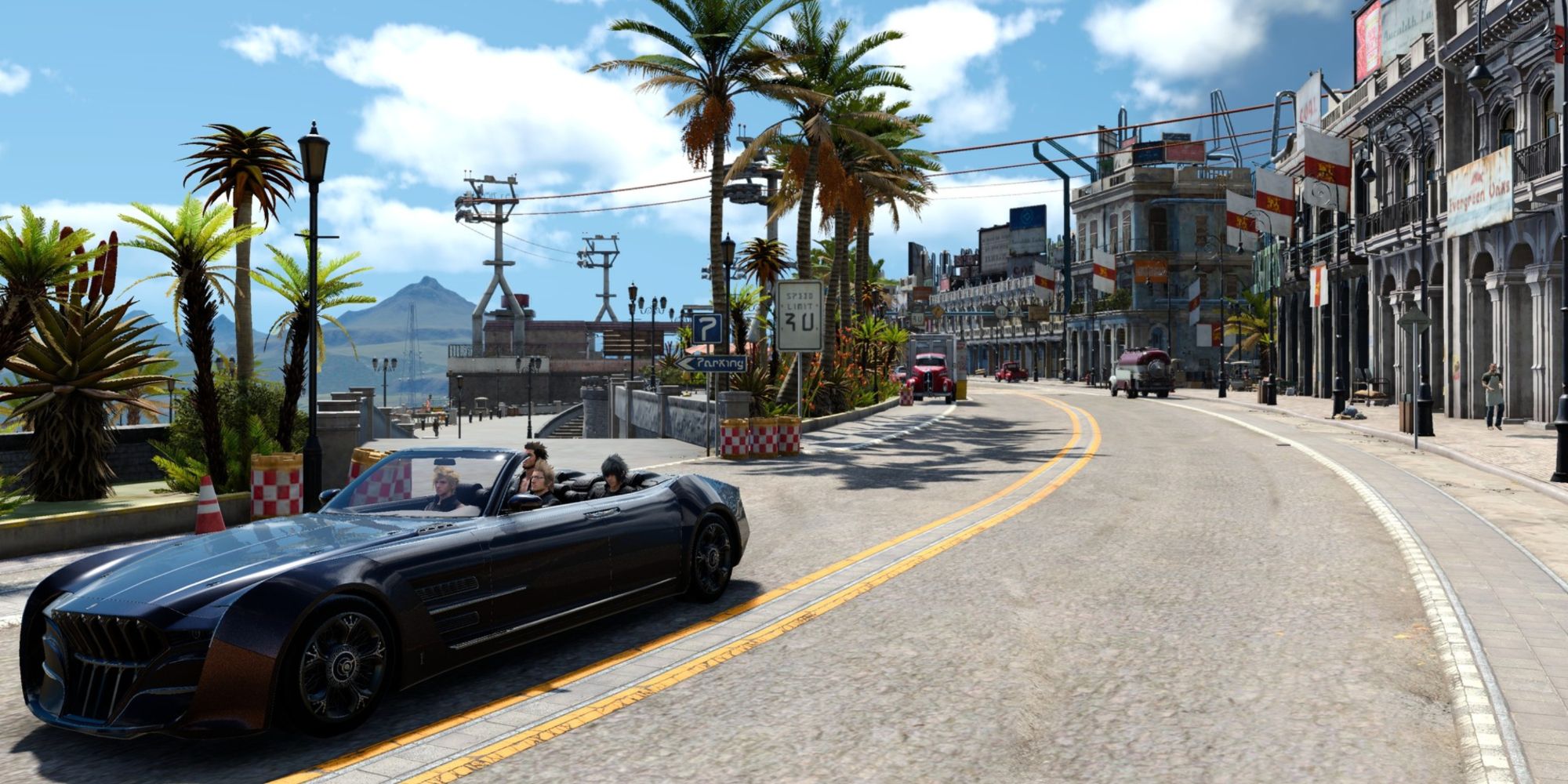 There's a lot to love about Final Fantasy 15, even despite its somewhat polarising reception at launch. For longtime fans of the series, it was a bit of a surprise to see all the risks Final Fantasy took as it moved away from turn-based to real-time action combat. It also was the first game set in an open world.
There's plenty to get up to, with an overwhelming number of engaging side quests, an array of minigames, and lots of challenging dungeons to explore. You can also drive around in a slick convertible on the open road and simulate a stylish buddy road movie in your close-knit party of best friends.
7
Yakuza: Like A Dragon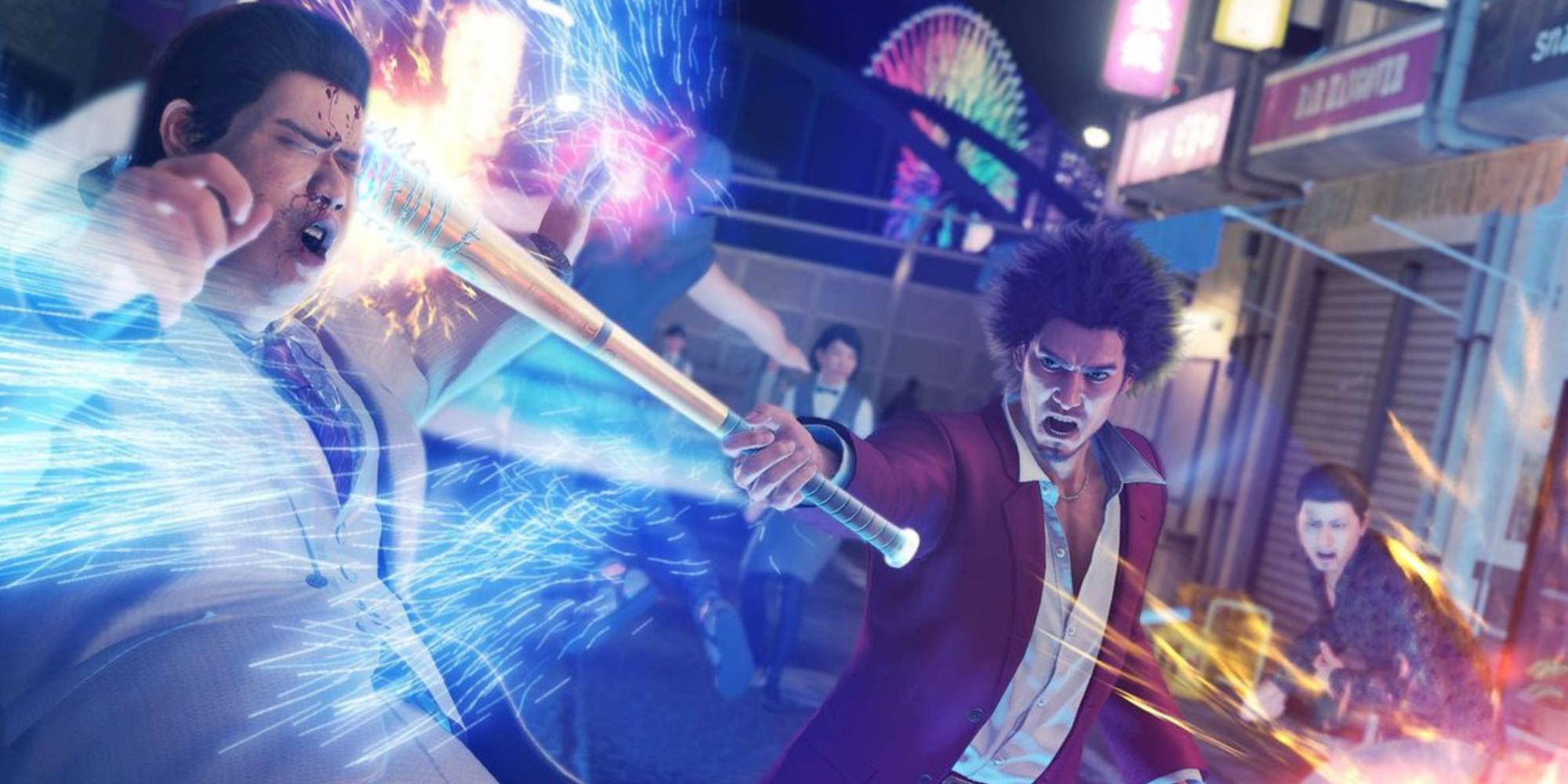 The Yakuza games have always contained huge amounts of engaging and zany side content in their densely packed city environments — Yakuza: Like A Dragon is no different. The game contains over 200 hours worth of minigames to play (did someone say karaoke?), jobs to try, and side quests to complete.
Related: Hilarious Side Quests In Games
Despite being the seventh entry in the series, Like A Dragon is still a great entry point for newbies. As with previous games, there's an overwhelmingly staggering number of side activities on offer, as well as a new turn-based battle system to change things up.
6
Outer Wilds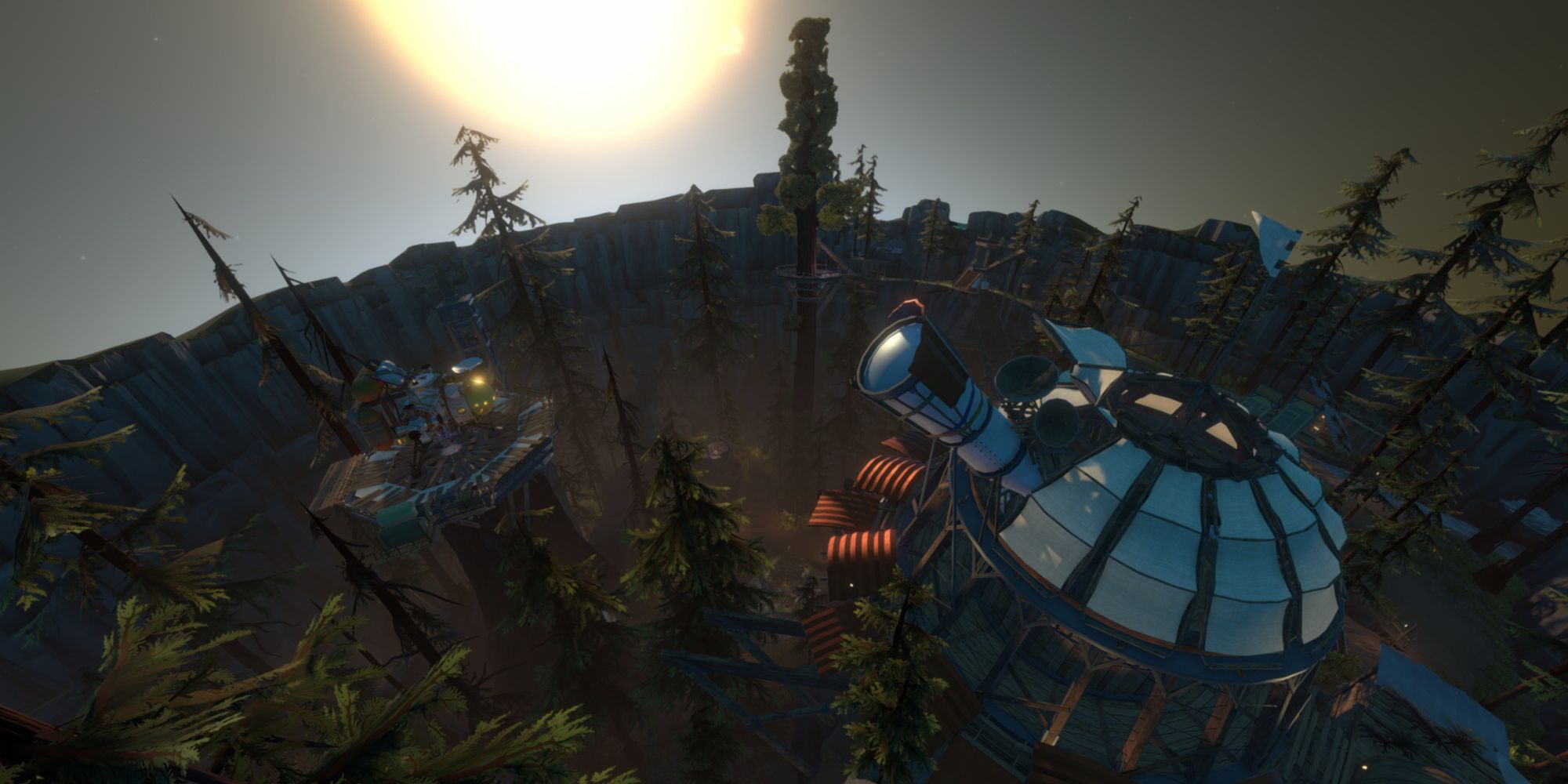 Outer Wilds takes you on a universe-spanning puzzle-filled adventure where you are stuck in an endless time loop. Despite each loop lasting a mere 22 minutes, there's still plenty of time to engage with its cerebral puzzles and ship management gameplay.
Each go, you'll slowly but surely unravel the mystery beneath it all, in an earnest effort to prevent the system's seemingly inevitable destruction. It's a poignant and enriching experience, and with its free upgrade to match the powerhouse of the PS5, there's no better time to jump into this indie masterpiece than with its availability on Extra.
5
Death Stranding: Director's Cut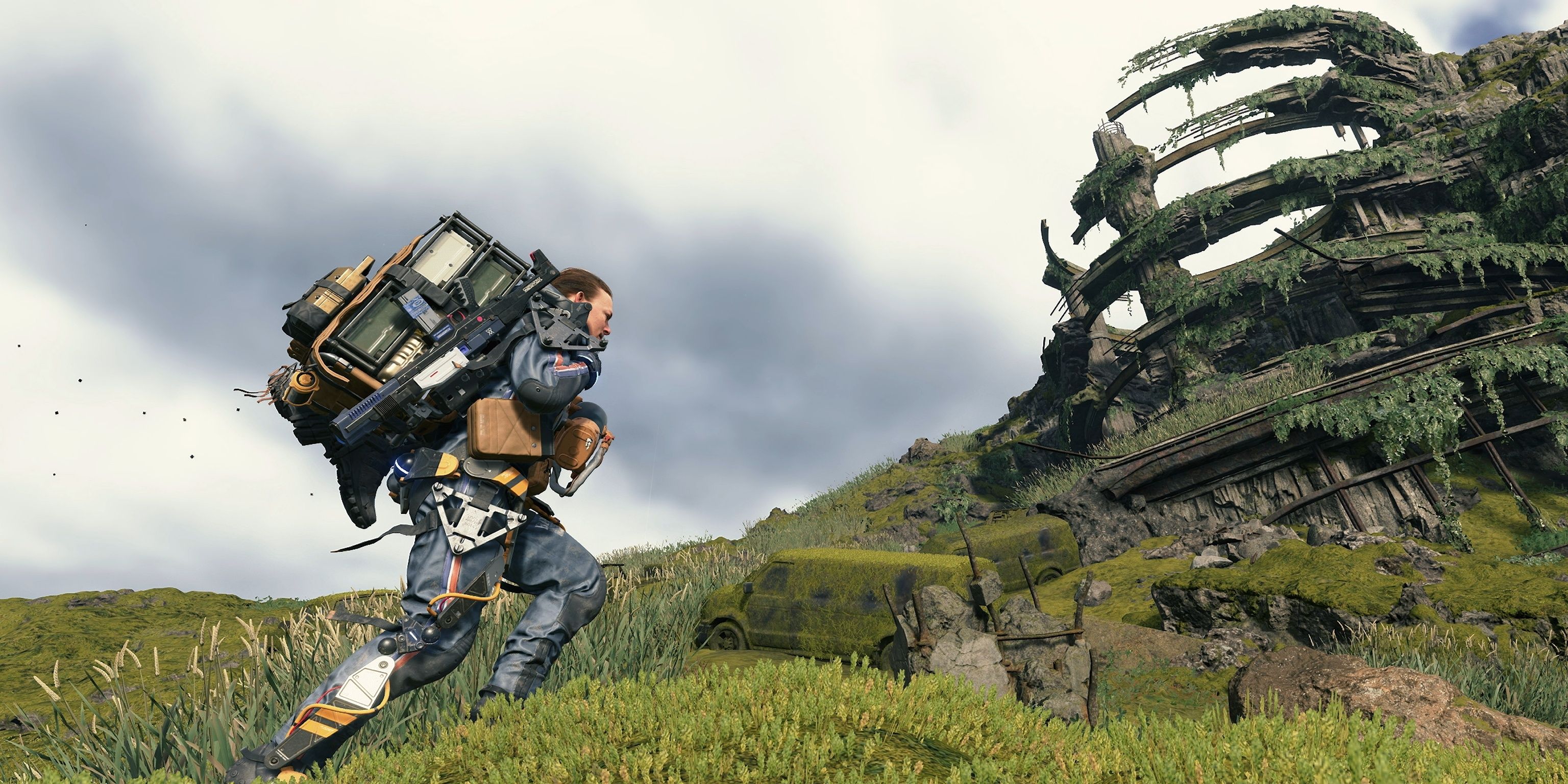 Hideo Kojima's unique brand of extremely peculiar stories and one-of-a-kind game mechanics find their way into the divisive Death Stranding. You take the reins of Sam (played by Norman Reedus) as he delivers a series of packages in a large, desolate post-apocalyptic world infested with terrifying evil entities.
Related: The Best PS5 Games Available On PS Plus Extra
The 'walking simulator' style of gameplay has polarised fans — some can't click with the monotony of how frustratingly slow it can be, while others absolutely adore the off-the-wall storytelling that Kojima is known for. One thing we can all agree on is that there isn't anything out there quite like it. The very fact it exists is a testament to Kojima's persistent vision as a game developer and storyteller.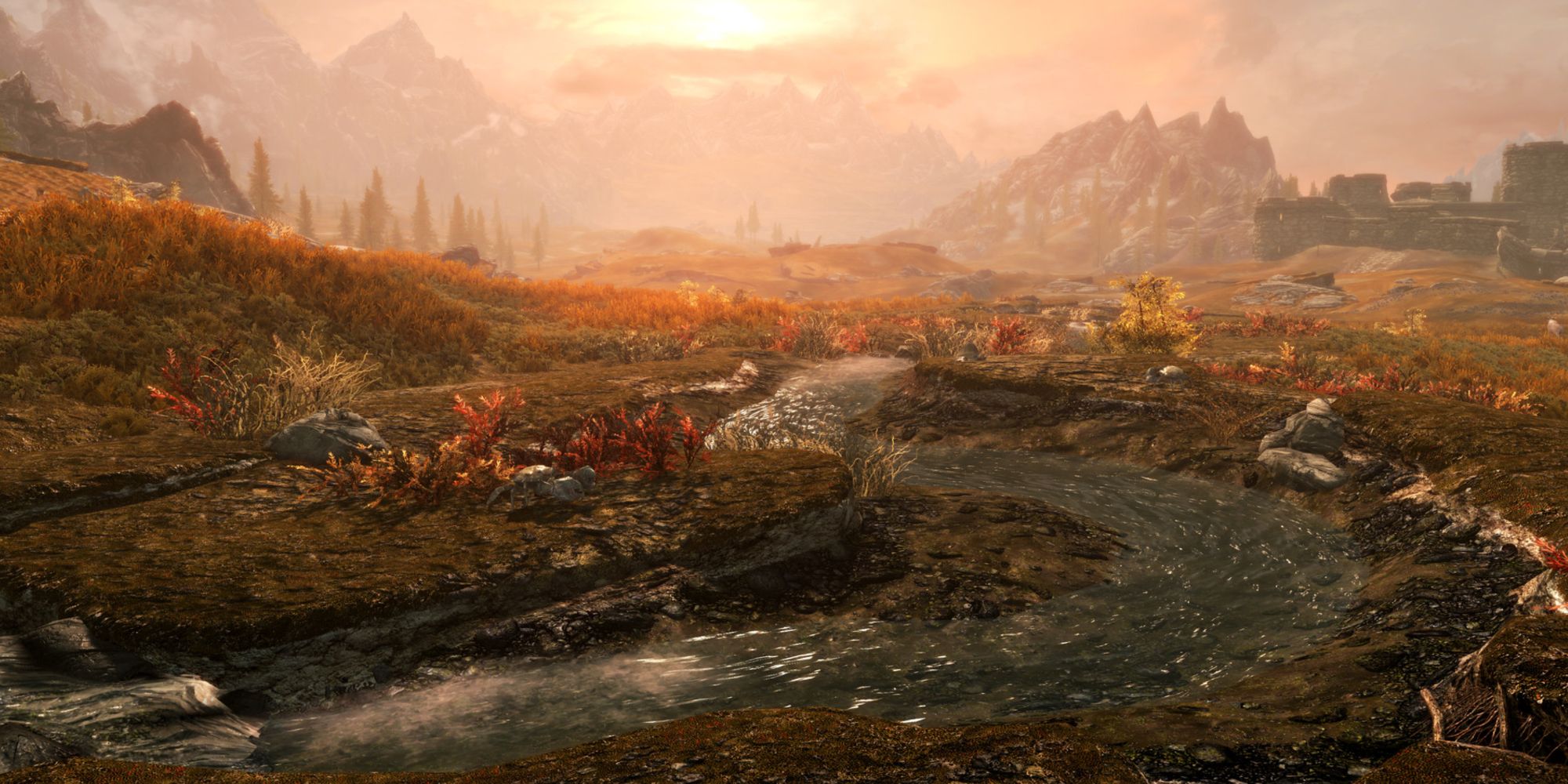 Skyrim defines the action RPG genre and refines what made the Elder Scrolls series so great by making its combat more punchy and the exploration of its vast open world more rewarding.
The world of Skyrim is densely packed full of caves, bandit dens, bustling ancient cities, and snowy mountainous peaks — it's all a joy to explore, even to this day. The Special Edition on Extra's catalogue is missing a few bits of content and graphical bells and whistles of the Anniversary edition, but the PS5 still gets a welcome upgrade and is a great place to start.
3
Marvel's Spider-Man & Marvel's Spider-Man: Miles Morales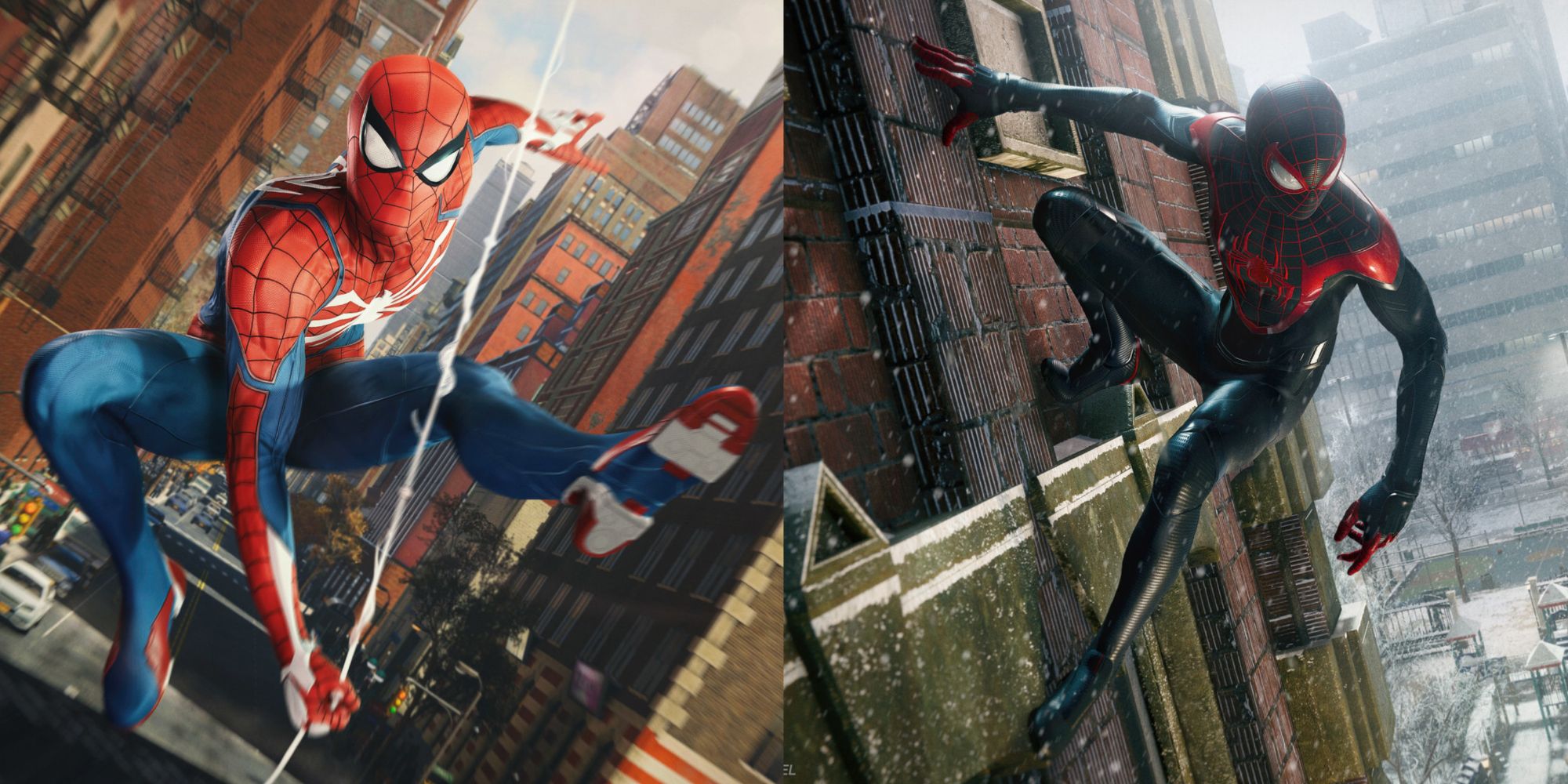 Marvel's Spider-Man and Marvel's Spider-Man: Miles Morales share the beautifully bustling New York City as the backdrop for their adrenaline-fuelled bouts of webslinging action.
Related: The Best Games Set In New York
The original adventure starring Peter Parker is Insomniac's first attempt at a Spider-Man game, and boy, did they pass with flying colours. It features an Arkham-inspired combat system, a brilliant story that stays true to the heart of the comics, and a jaw-droppingly gorgeous version of New York to swing and wall crawl around with fluid ease.
Miles Morales sees Peter's newfound sidekick take to the district of Harlem with a few tricks of his own. He brings new powers to the table, which results in more options in combat, stealth and general traversal. New York in both games is a joy to explore and a great showcase of the PS5 with Miles Morales.
2
Ghost Of Tsushima: Director's Cut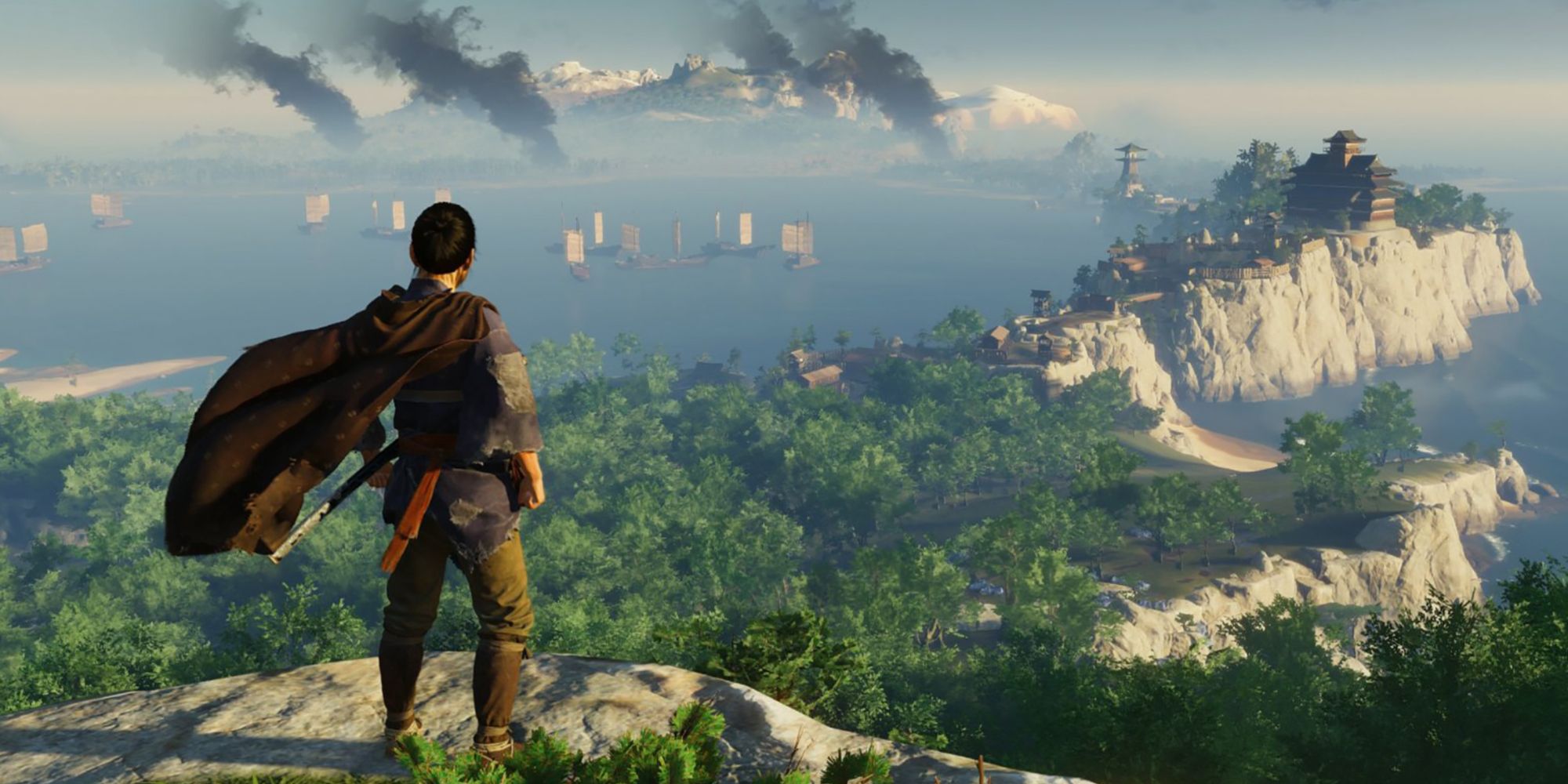 Tsushima and Iki island really are the stars of the show in Ghosts of Tsushima: Director's Cut. The game features a compelling revenge story at its core, a ridiculously satisfying sword combat system, and probably one of the best-looking game worlds ever created.
Tsushima does away with an intrusive HUD and instead opts for a refreshing 'guiding wind' that gently nudges you to points of interest. Instead of having your eyes glued to a mini-map, you can focus your attention on the gorgeous vibrantly colourful foliage that covers the open landscapes. The Director's Cut comes with the brilliant Iki expansion, as well as some welcome graphical and quality-of-life upgrades for the PS5.
1
Horizon Forbidden West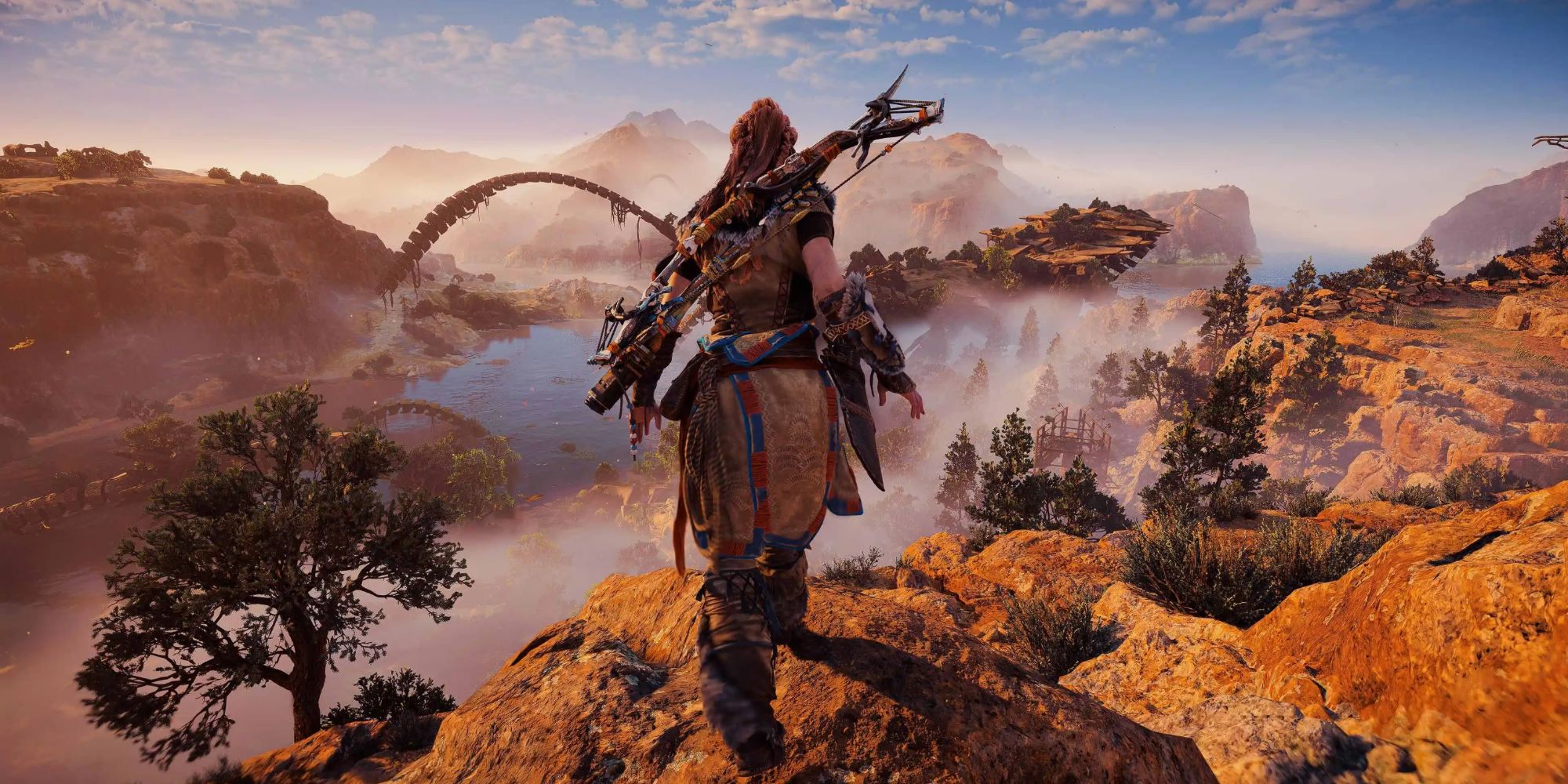 Just like its predecessor, Horizon Forbidden West initially launched among a crowd of much-anticipated triple-A blockbusters and fell by the wayside for many players. Lucky for gamers everywhere, Forbidden West is on Extra in one of the boldest additions to its Games Catalogue yet.
Forbidden West continues the adventures of Aloy and her ever-pervasive lust for machine violence. Its open world is stunning, utilising the power of the PS5 to bring to life a post-apocalyptic far-future version of California, Utah, and Nevada. The map is larger, the machines are plenty, and the story raises the stakes in every way. Any who have yet to experience this fantastic game and have access to the PS Plus Extra tier should not hesitate to delve into this gorgeous world and give it a try.