If you've been using an Android phone but now have an iPhone, you're probably wondering if it's possible to transfer your messages, contacts, photos, videos, music and apps from your old phone to your new one.
It's a different process from switching to another Android phone, where you can restore everything from a backup. However, unlike in the old days when it was a real hassle, there's now an official (and easy) way to go from Android to iPhone using Apple's Move to iOS app that you can get from the Google Play Store. This app also supports WhatsApp chat history, which can now be moved between Android and iOS.
How to use the Move to iOS app
Before starting this process, make sure your both phones are connected to their chargers and are at least 50% charged. Also make sure you disable any screen timeouts and parental controls which could interfere with the transfer process.
They should also both be connected to the same Wi-Fi network (you'll do this on the new iPhone in the steps below).
It's also a good idea to make sure WhatsApp is up to date on your Android phone if you plan to keep your chat history.
Note: You won't be able to move apps you paid for on Android to your iPhone. You'll have to re-purchase them via the App Store. For free apps which have in-app purchases (such as subscriptions) you should be able to sign in and carry on using your subscription. In-app content purchases (such as game add-ons) may or may not be transferrable to iOS.
1.
Install Move to iOS on your Android phone
Dominik Tomaszewski / Foundry
On your old Android phone, open the Google Play Store and search for Move to iOS. Tap Get to download it, then tap Open when it has been installed.
2.
Start setting up your iPhone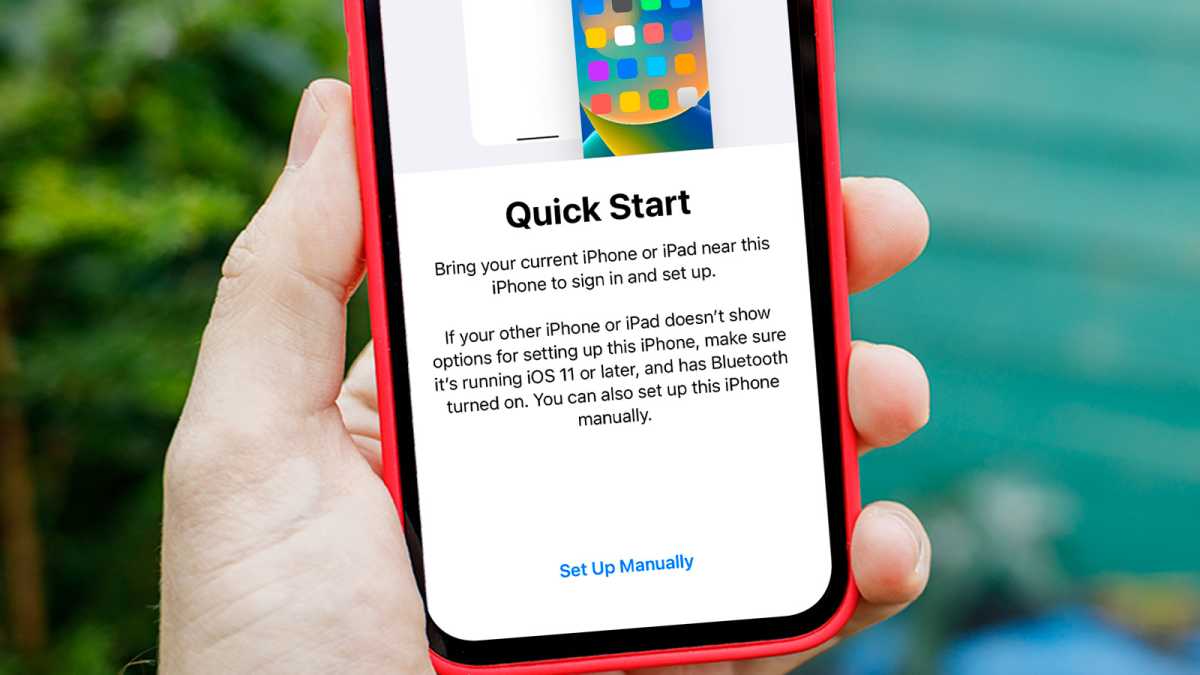 Dominik Tomaszewski / Foundry
On your new iPhone (which should be fully reset if it has been used before), start the setup process by turning it on and following the instructions to connect to Wi-Fi – it must be the same Wi-Fi network as your Android phone. Your iPhone will be activated and you can choose to set up Face ID (if your phone supports it). You'll also need to enter your Apple ID, or create one if you don't have one yet.
You should then see a prompt to bring your old iPhone near the new one for Quick Start, but you need to tap on "Set Up Manually" at the bottom and choose Move Data from Android from the list.
3.
Enter the 6-digit code
Dominik Tomaszewski / Foundry
Enter the 6-digit code that's displayed on your new iPhone in the Move to iOS app on your Android phone. This will establish a connection between them so you can transfer data.
4.
Choose what to transfer
Dominik Tomaszewski / Foundry
Now tap each of the items to select what you want to transfer. It's possible to move contacts, messages, photos and videos, files and folders, accessibility settings, display settings, web bookmarks, email, WhatsApp messages (including photos and other media), and calendars. Apps can also be moved, so long at they're available on the App Store. They won't be installed though: once the process is complete, you'll see app icons on your iPhone. Tap them to see the app in the App Store and install it.
If you tap on WhatsApp in the list, the app will spend a while preparing your chat history to be transferred. Wait until this is done, then tap Continue.
Tip: Music, books and PDFs cannot be moved to Android. If you need to, you can copy these items from your Android phone to a computer, and then sync them with your iPhone using iTunes.
5.
Wait until the transfer is complete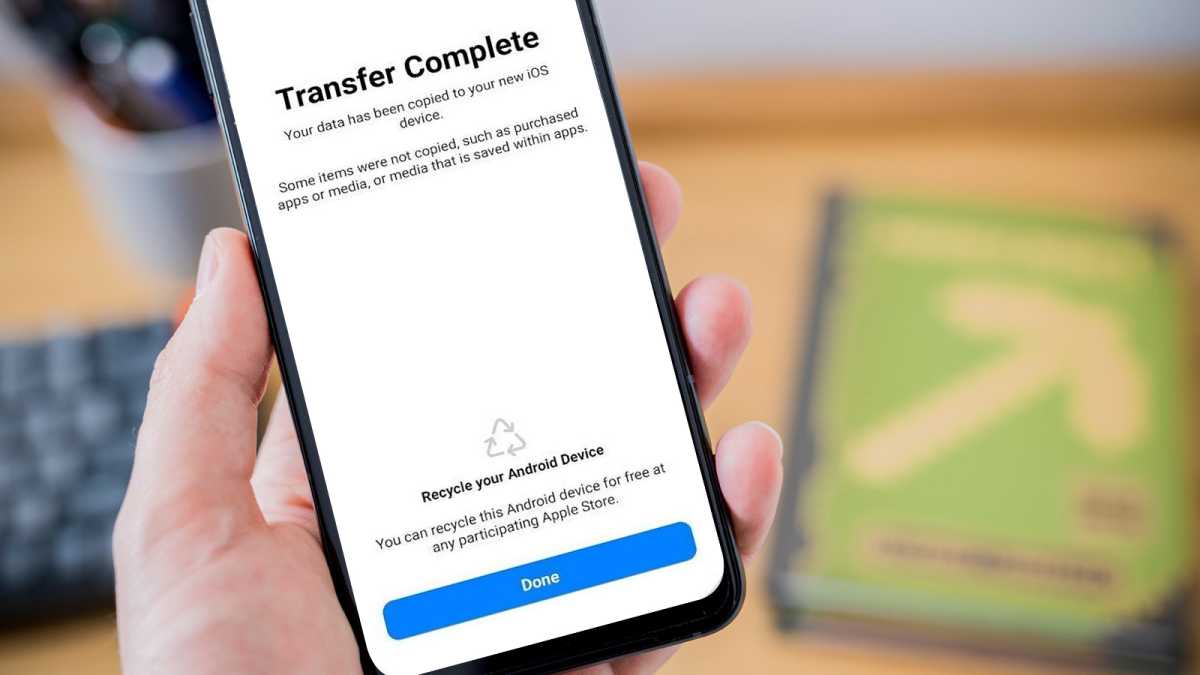 Dominik Tomaszewski / Foundry
The transfer should begin and you'll see an estimate of how long it will take on both phones. This could be several hours, so leave them alone (still plugged in) and wait for everything to transfer.
6.
Finish setup on iPhone
Dominik Tomaszewski / Foundry
The Move to iOS app will prompt you to reset your Android phone, but this is optional of course.
On your iPhone, tap Continue Setting Up iPhone. These last steps involve signing into your Apple ID, and various optional services such as Siri, Screen Time, location and analytics.
Once you see the iPhone home screen, you'll be prompted to enter the password for any Google accounts you transferred during the process. Bear in mind you'll need to sign back into any apps that require a username and password, and banking apps might have a more thorough verification process for switching to a new device. Simply launch each app in turn and follow the instructions.