Genshin Impact, is bringing back the Marvelous Merchandise event once more, and there's more Mora and Primogems up for grabs for any dedicated players. All you have to do is find Liben the merchant, who is in Mondstadt. Should be simple, right?
We're here to collate all the important information you need to know about the event, so you can earn as many goodies and in-game items as possible. For everything you need to know, just scroll down and read below.
Related: Genshin Impact: All Weekly Bosses, Ranked
Updated November 29, 2022, By Helen Ashcroft: Liben is back again today with more Marvelous Merchandise requests. Remember to check in with him in Mondstadt to claim your prize. We've updated this guide to include the items he needs on day two, along with highlighting the closest locations to find anything you are missing.
When Does The Event Start And End?
The Marvelous Merchandise event kicks off in Genshin Impact on November 28, 2022. This event lasts for a full week, and each day will have something different for you to find and a new reward to earn, so make sure to log in and fulfill the event goals each day to make the most of it.
What Are The Minimum Requirements To Participate?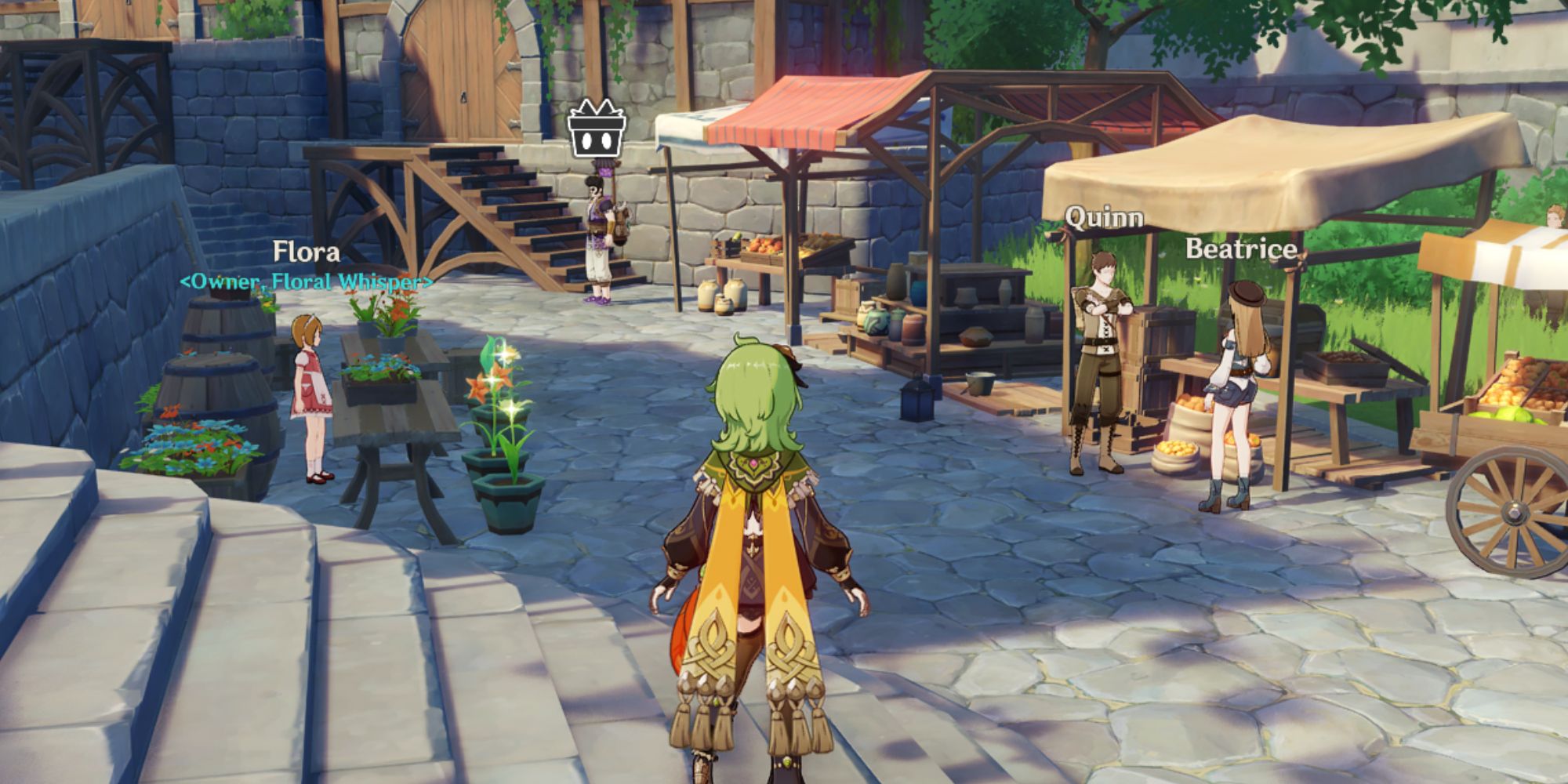 Luckily you don't need to do anything special to start the Marvelous Merchandise event in Genshin Impact, all you really need to do is ensure that you are already Adventure Rank 12 or higher. An easy goal to achieve, at last.
What Do You Do During The Event?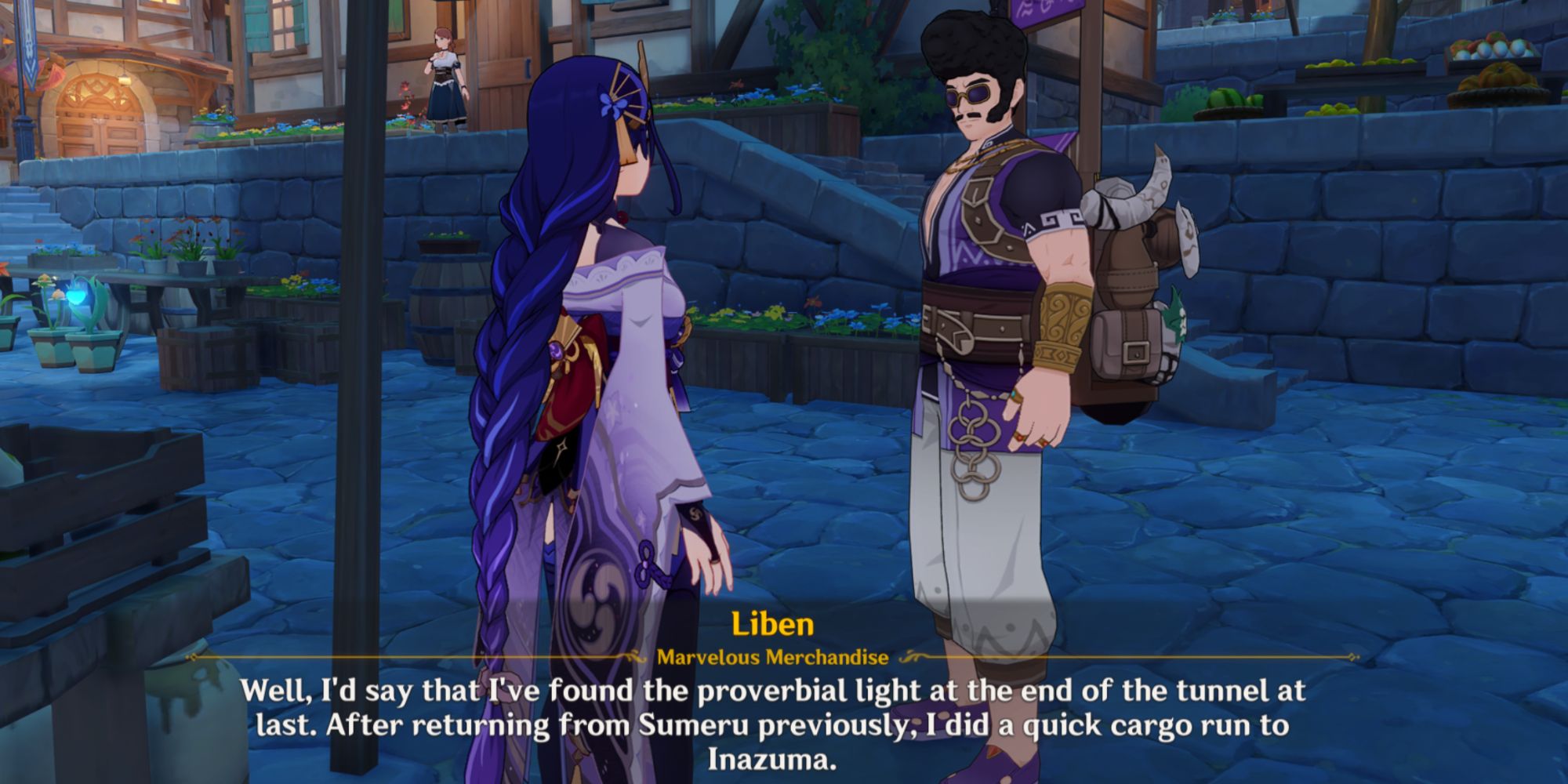 Essentially, Liben The Merchant comes to town and sets up in Mondstadt. Each day he'll ask for several basic items – mushrooms, pinecones, carrots, that kind of thing.
If you give them to him, he'll happily give you nice rewards, something much more valuable than the base materials you offer to him. Simply talk to him, hand over the goods and profit. Simple.
What Does Liben The Merchant Want Today?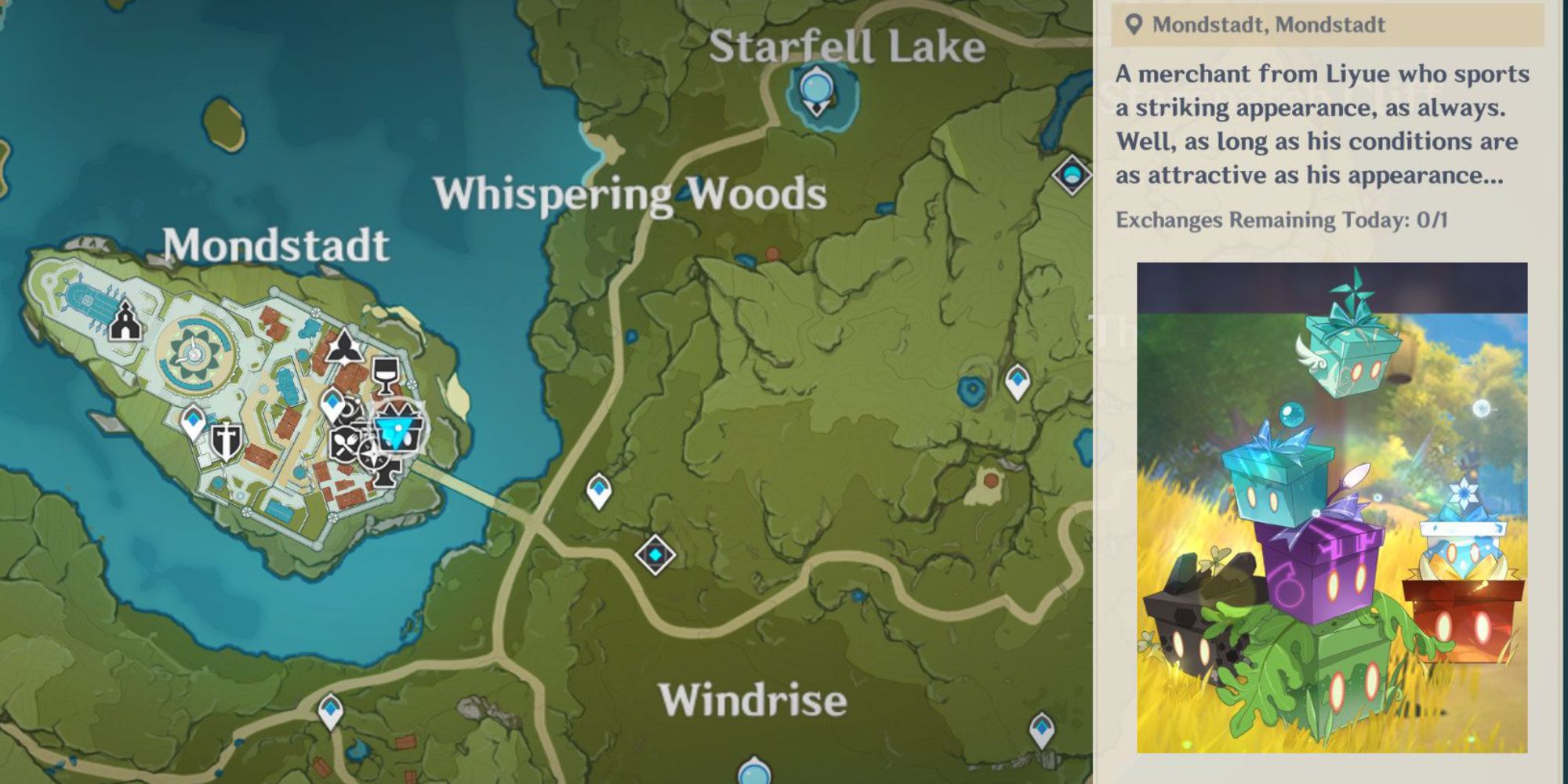 Liben is in Mondstadt City, just along from Flora's flower stall. If you open your map you can see his location marked with a large gift box icon.
He appears to be staying in the same place these days, which certainly makes things easier. Every day he will have a new request and reward. Each new box is themed, and different worlds will contain different boxes each day.
You can only collect one reward per day, but this doesn't have to be from your own world.
Liben's Requests Week Commencing November 28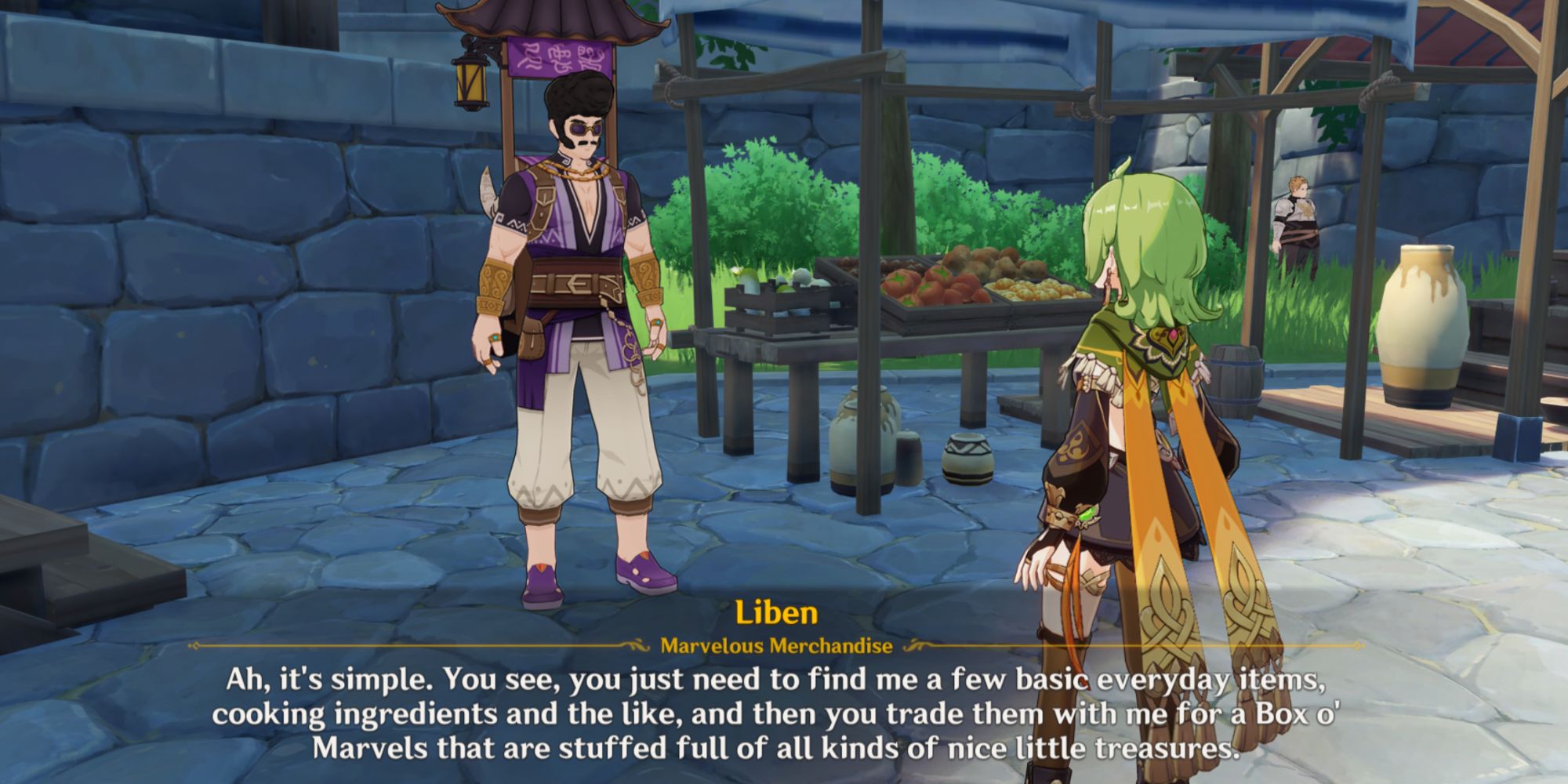 Here are Liben's requests for the week. These will be updated each morning as new requests are made available. We'll also link to guides, so you can easily find anything you are missing.
If you fulfill Liben's requests and receive a Box o' Marvels five times over the course of the event then you'll also unlock the Mega Box o' Marvels.
Liben's Requests, November 29, 2022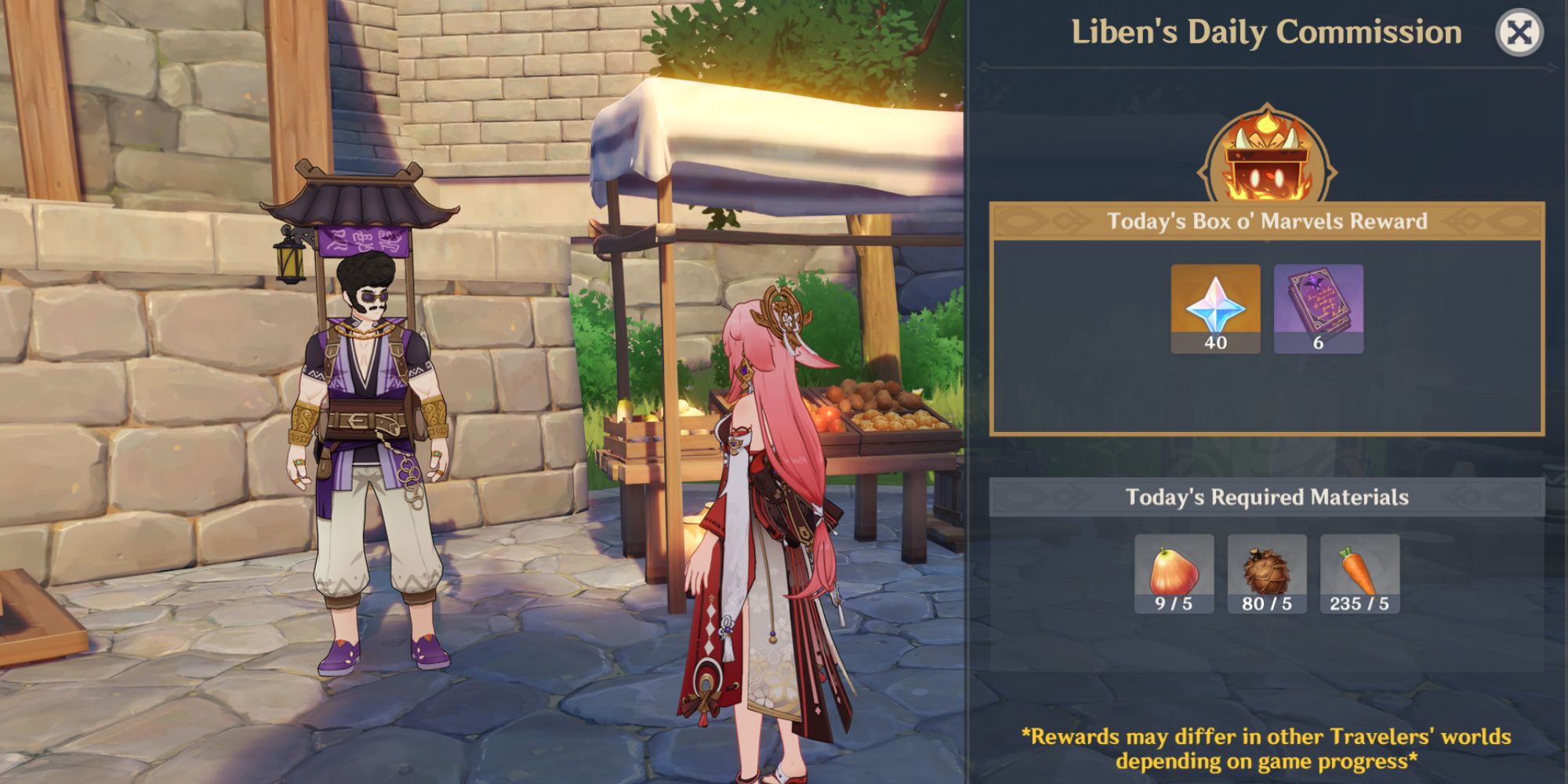 On this second day Liben is asking for
Sunsettias are easily found just across the bridge outside Mondstadt. There are four trees around the crossroads and several more up the path by Starfell Lake.
Pinecones are just a little further off the path, and you'll find them by heading North East after you've crossed the bridge. They are scattered all around this hilly area South of Starfell Lake.
Carrots are the trickiest item today but are still close by. Simply cross the bridge then follow the path South along the coast until you see the waypoint. Turn down the path by the waypoint and into Springvale. You'll find enough carrots in the gardens here.
Liben's Requests, November 28, 2022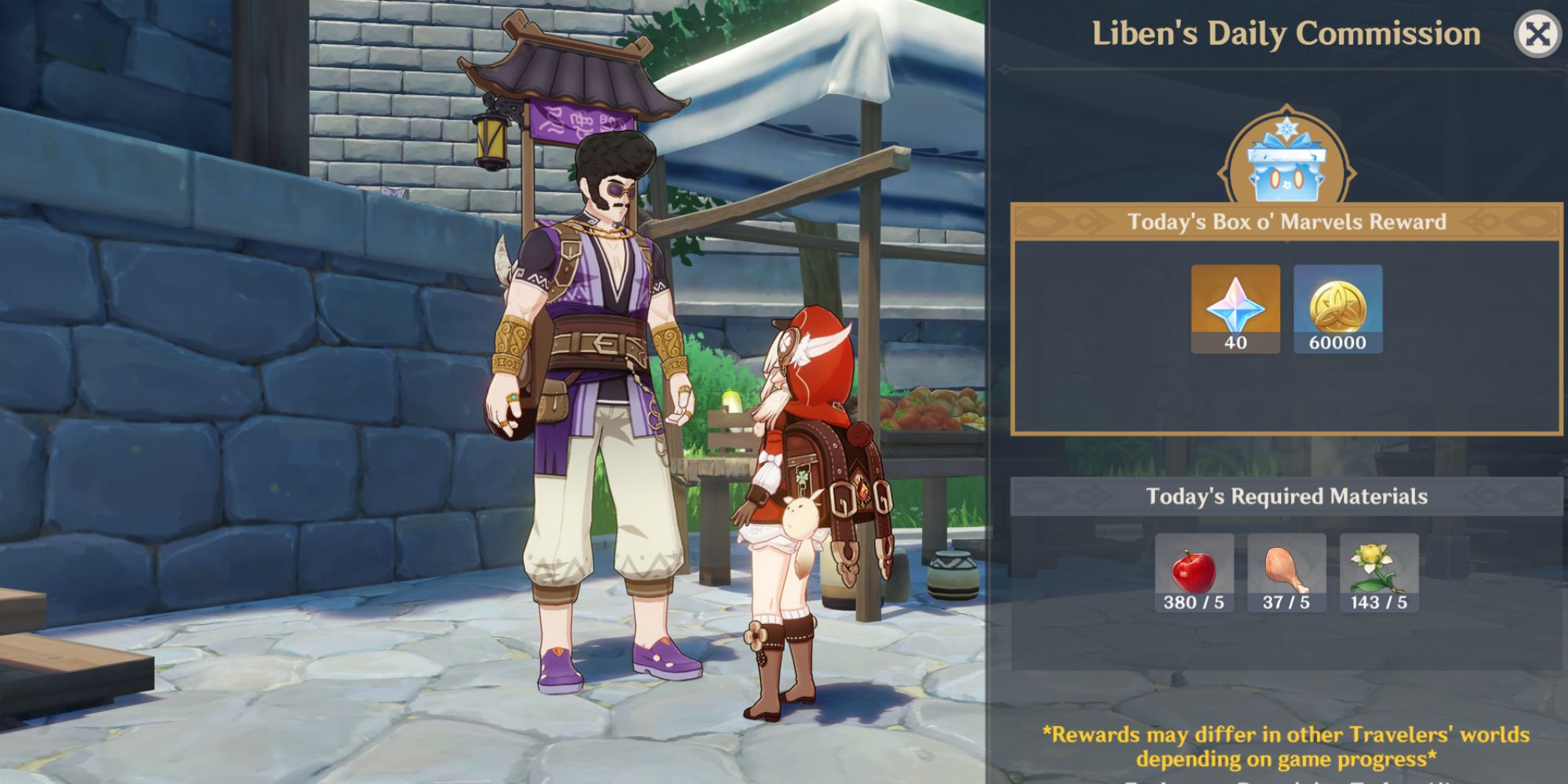 Today Liben is starting simple with three every day items you can pick up easily.
Apples can be found in the Whispering Woods just outside the city. The easiest ones to find are a couple of trees just off the path to Starfall Lake on the Cider Lake side.
Sweet Flowers are also located in this area, there are several on both sides of the same path, so you'll have plenty before you hit the Statue of Seven.
Fowl can be obtained from the pigeons on the bridge, as well as the ducks at the edge of the lake. If you are a decent shot with a bow, or have some good ranged aoe, this will be easy.
What Rewards Can I Expect?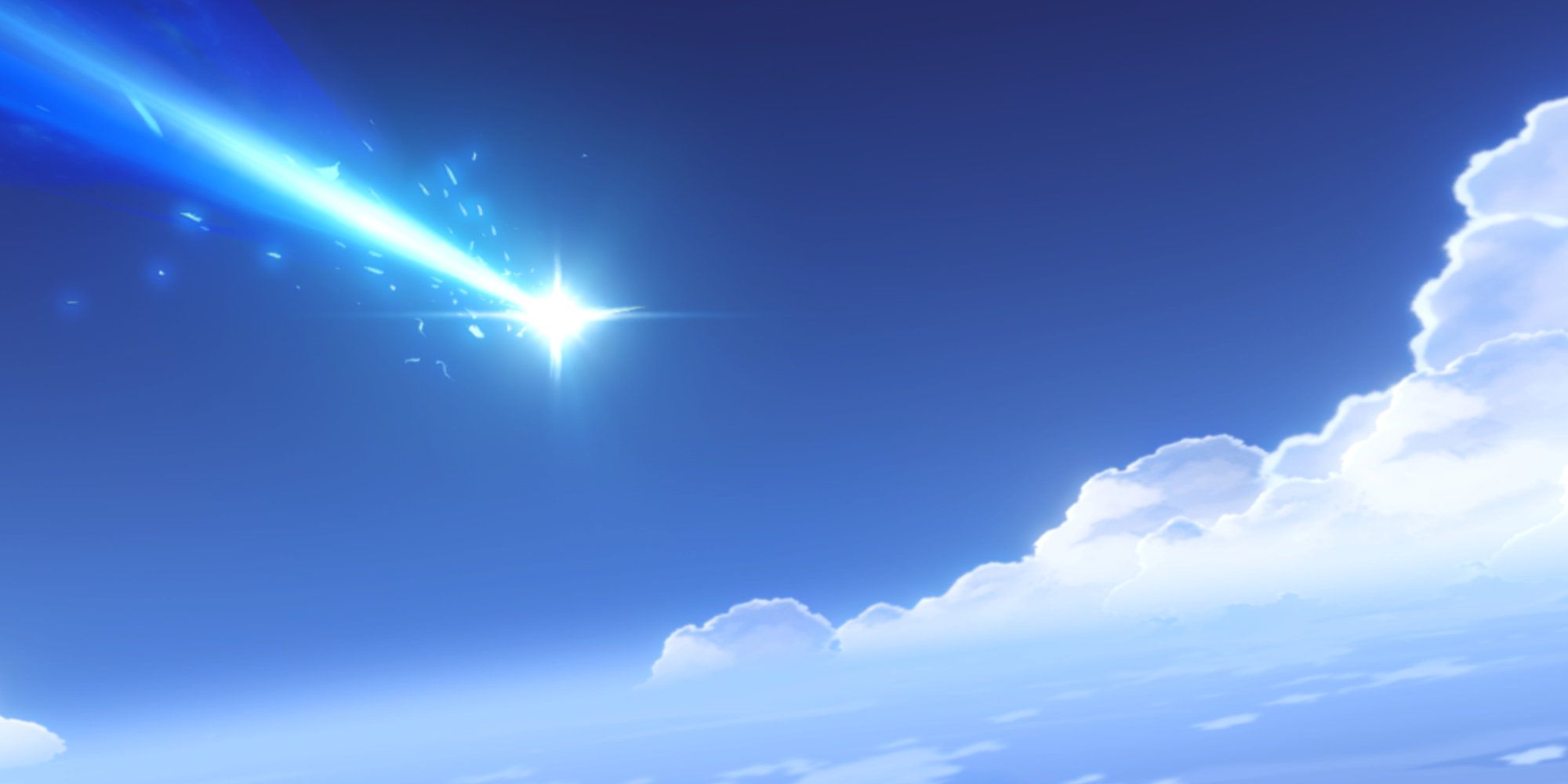 If you complete Liben's daily requests then he will always provide you with valuable materials, including the following items.
Ascension materials
Primogems
Mora
Enhancement materials
Liben offers seven different types of box, and you can preview the contents before opening them. Rewards may differ for each player, depending on their game progress. However, if you don't like the look of your rewards you can enter another player's world and exchange your materials there instead, although the one exchange a day limit still applies.
Remember to note the daily refresh time, as you can only submit items once per day within the 24-hour period.
Box o'Marvels Contents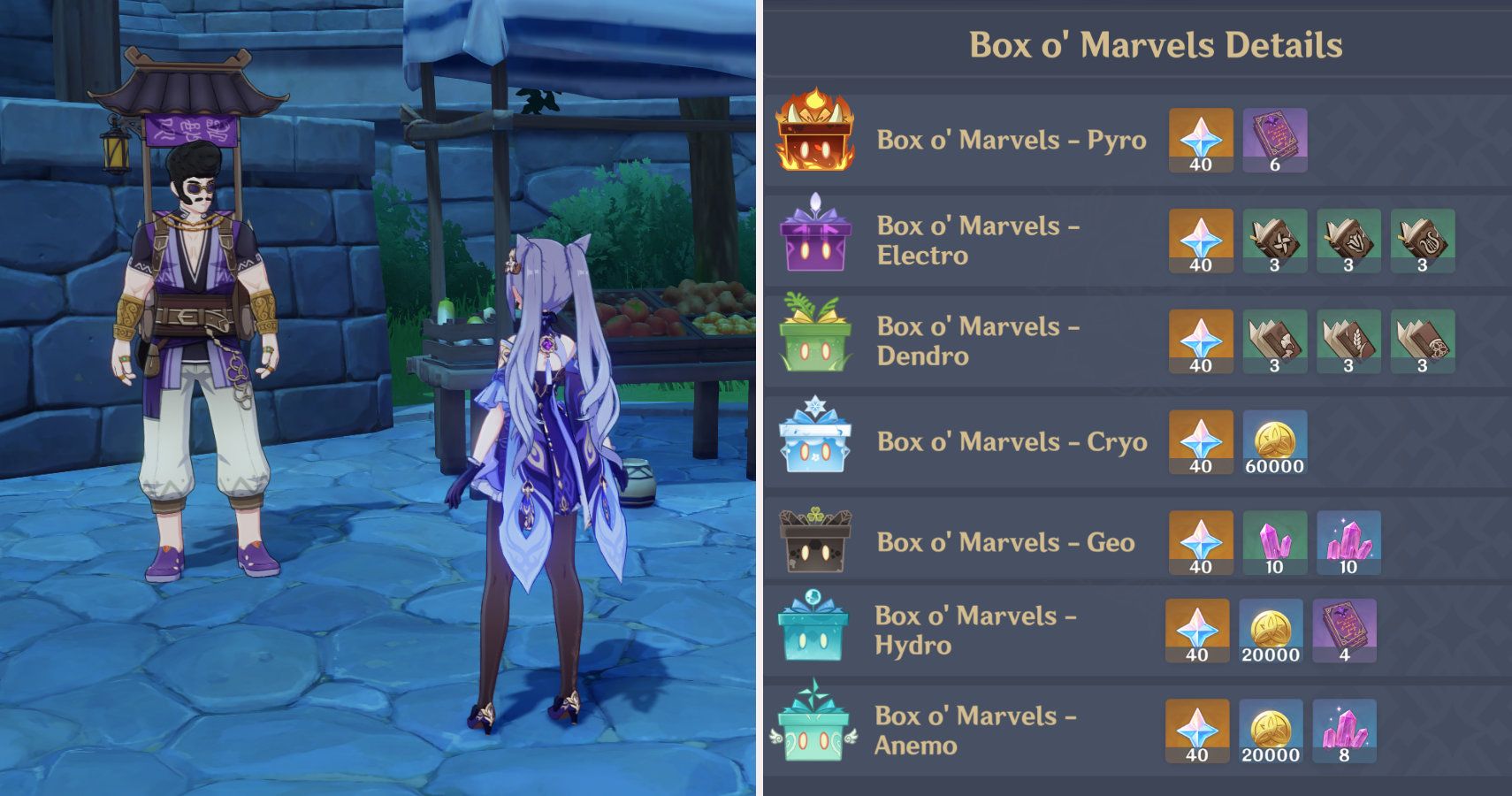 Each box is themed with a different element. Here's what each one contains:
Box o'Marvels – Pyro
Box o'Marvels – Electro
40 Primogems
3 Teachings of Freedom
3 Teachings of Resistance
3 Teachings of Ballad
Box o'Marvels – Dendro
40 Primogems
3 Teachings of Prosperity
3 Teachings of Diligence
3 Teachings of Gold
Box o'Marvels – Cryo
Box o'Marvels – Geo
40 Primogems
10 Fine Enhancement Ore
10 Mystic Enhancement Ore
Box o'Marvels – Hydro
40 Primogems
20,000 Mora
4 Hero Wits
Box o'Marvels – Anemo
40 Primogems
20,000 Mora
8 Mystic Enhancement Ore
How To Claim The Mega Box o' Marvels And What It Contains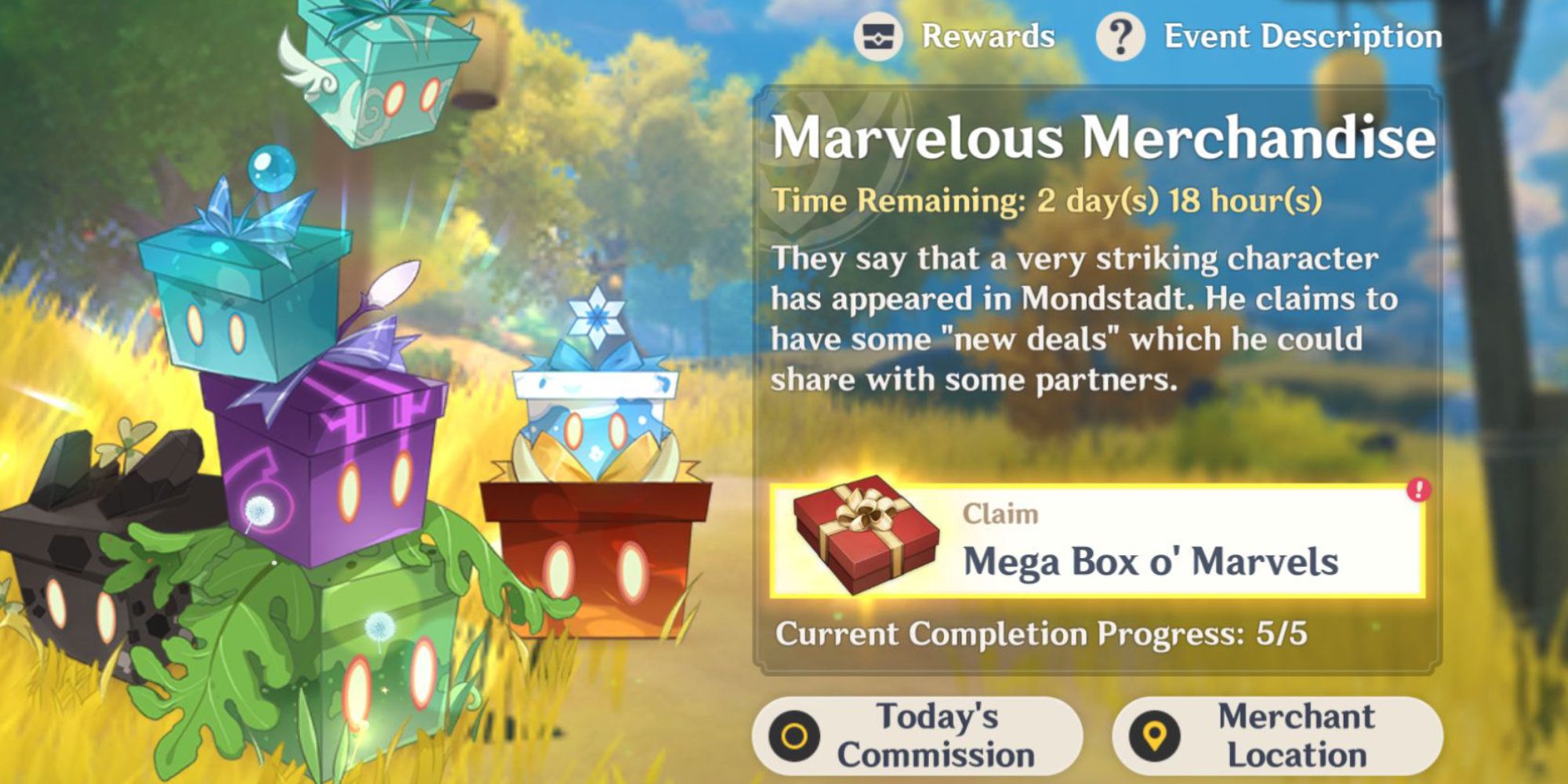 Once you've completed five requests for Liben, you'll be able to claim the Mega Box o' Marvels. To do this, simply head over to the events menu and click on the Marvelous Merchandise tab. You'll see that the claim box is lit up once you become eligible for the reward.
Simply click the box to receive a box containing:
100 Primogems
50,000 Mora
3 Hero Wits
6 Mystic Enhancement Ore
This is a bonus and won't affect your ability to take on future commissions.