Shadow Tactics is a tactical stealth game that presents you with various puzzle-like challenges. You have the opportunity in real time to strategize and take down your opponents through stealth and various utilities such as poisons and traps. Each deadly specialist you have control of has their own strengths to help secure the mission.
RELATED: Best Stealth Games On Xbox Series X|S
After exploring the Edo Period of Japan in Shadow Tactics, you may be wondering what game to pick up next. Whether you prefer the gameplay mechanics or perhaps the beautiful setting, it can be tough to find the right game to follow it up with.
10

Mark Of The Ninja

Jump and grapple-hook your way around the environment. Have control over whether you are going to be a merciless and silent ninja or an assassin from the shadows in Mark Of The Ninja. You'll explore abilities involving sneaking, agile movements, and strategic decisions to outplay your opponents.

Scoring 91 on Metacritic, the game has been described as one of the best stealth games. Mark Of The Ninja is a stylish sidescroller featuring impressive 2D visuals and includes a 6-8 hour campaign, but there is plenty of end-game content featuring a New Game Plus mode after the story.
9

Aragami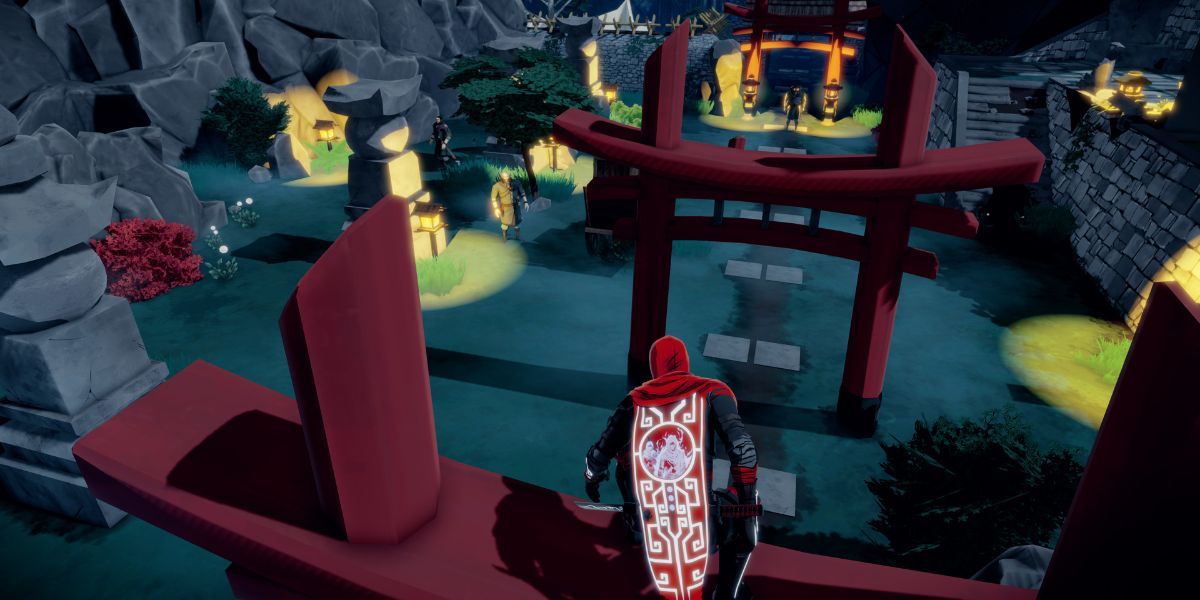 A third-person stealth game, Aragami puts you in the role of an elite warrior that is part of the assassin group, the Aragami. The Aragami are enhanced with Shadow Essence, granting the player control over the shadows.
Your mission is to save the village from invading soldiers, and you don't have to go to the fight alone. Aragami includes a co-op mode, enabling you to play with friends online. Most fans agree that the gameplay outshines the story and is what keeps them coming back for more.
8

Desperados 3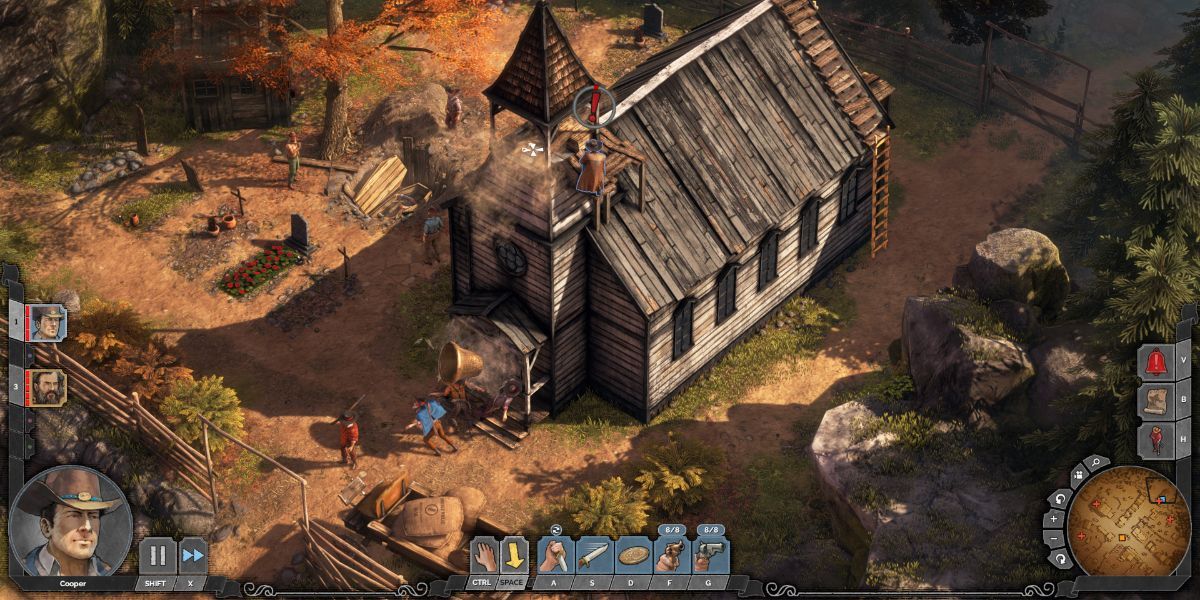 If you enjoyed the tactical stealth gameplay of Shadow Tactics but want to explore a role other than ninja, Desperados 3 is a great game to try. Made by the same developers, Mimimi Games, Desperados 3 is a story-driven real-time tactics stealth game taking place in the Wild West.
In the game, you can take on the role of various characters throughout your time playing, each of which has unique abilities that will affect your gameplay. A sequel to two previous installments, Desperados 3 is bound to impress.
7

Sekiro: Shadows Die Twice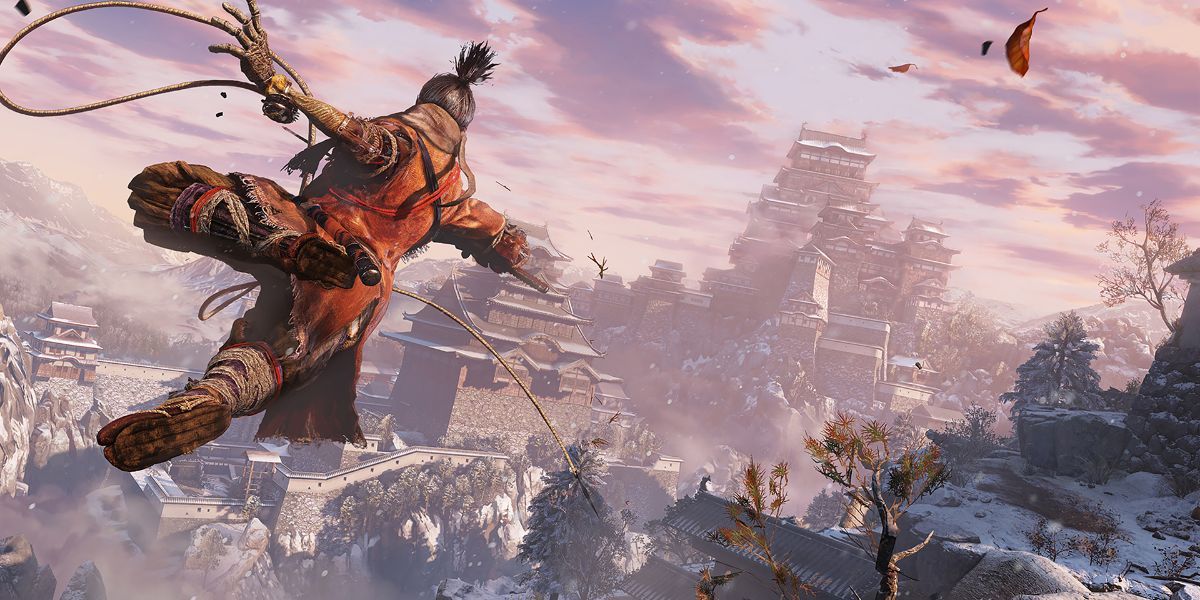 A title many have probably heard of, Sekiro: Shadow Dies Twice won Game of the Year in 2019 and the Best Action Game of 2019. A game by FromSoftware, you are bound to be challenged by the foes you face. Set during the years of the conflict-riddled Sengoku Era of 1500s Japan, you take on the role of a dishonored warrior inflicted with the scars of battle.
RELATED: The Hardest Mini Bosses In Sekiro
Throughout your time playing Sekiro, you will have an assortment of ninja abilities and tools in your arsenal while you sneak from rooftops and shadows to overcome your foes and regain honor.
6

Commandos 2 – HD Remaster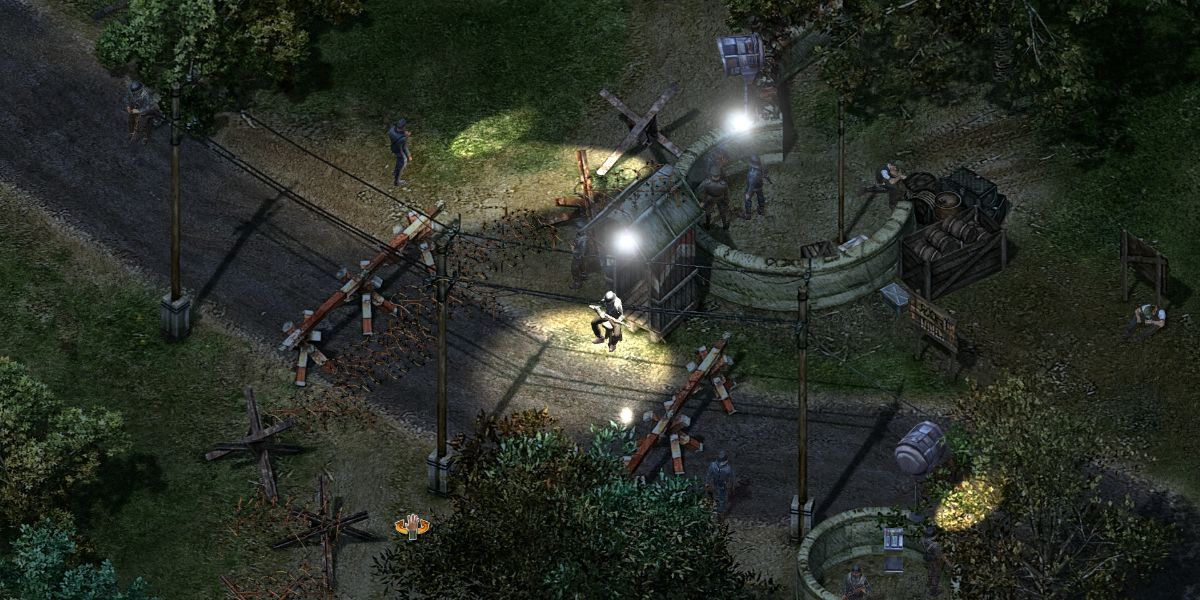 Remastered in HD in 2020, Commandos 2 is a classic real-time tactics game described as a masterpiece of its genre. You take control of an elite squad of commandos fighting against the Nazis in World War II. When trying to outsmart your enemy, stealth is an essential tool in war; the same is true for Commandos 2.
Commandos 2 is full of interactive environments, enabling you to swing from cables, swim, steal from enemies, and more. The game has ten missions total across nine different locations, giving you plenty to explore.
5

Hitman: Absolution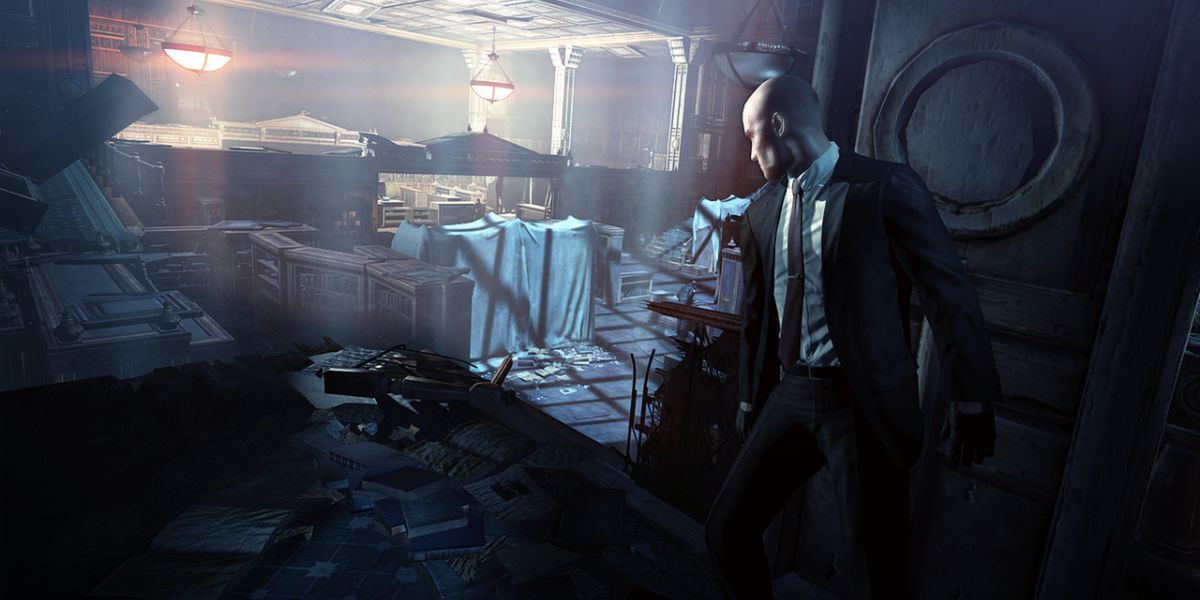 Hitman: Absolution is a part of the Hitman game series where you play Agent 47, a skilled assassin. The series is known for its well-executed story mode, reliably including a campaign of 15-25 hours. The game encourages sneaking and sly movements, providing the satisfactory brainy gameplay you expect from a tactical stealth game.
Throughout your journey, you lurk, tracking your targets while plotting the perfect move. Hitman: Absolution rewards the patient and careful player, so if you enjoyed that aspect of Shadow Tactics, this may be the game for you.
4

Ghost Of Tsushima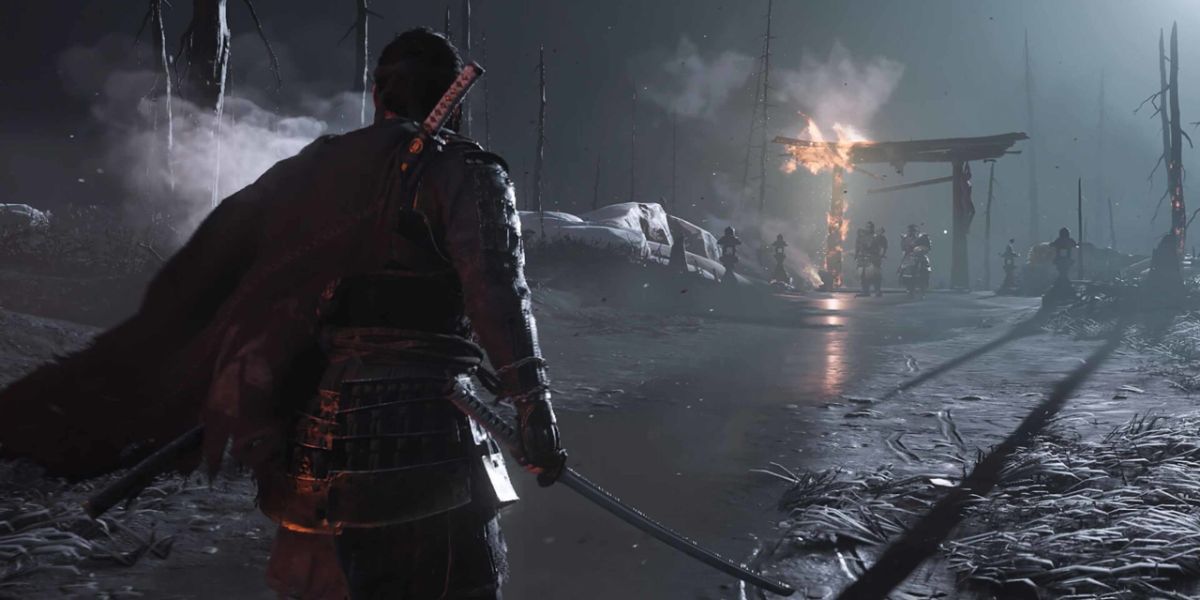 Ghost Of Tsushima is a story-rich open-world action adventure. Set in 1274, the year of the first Mongol invasion of Japan, the island of Tsushima is under attack by the Mongol empire, and you must protect it.
RELATED: Best Sword Fighting Video Games Ever, Ranked
You take control of Jin Sakai, a samurai wielding a katana who takes on the path of the Ghost. Throughout the game, you will sneak and assassinate as you attempt to save the island of Tsushima against the Mongol invasion. If you crave a narrative-rich experience revisiting the history of Japan, this is a great game to try next.
3

Shogun: Total War – Collection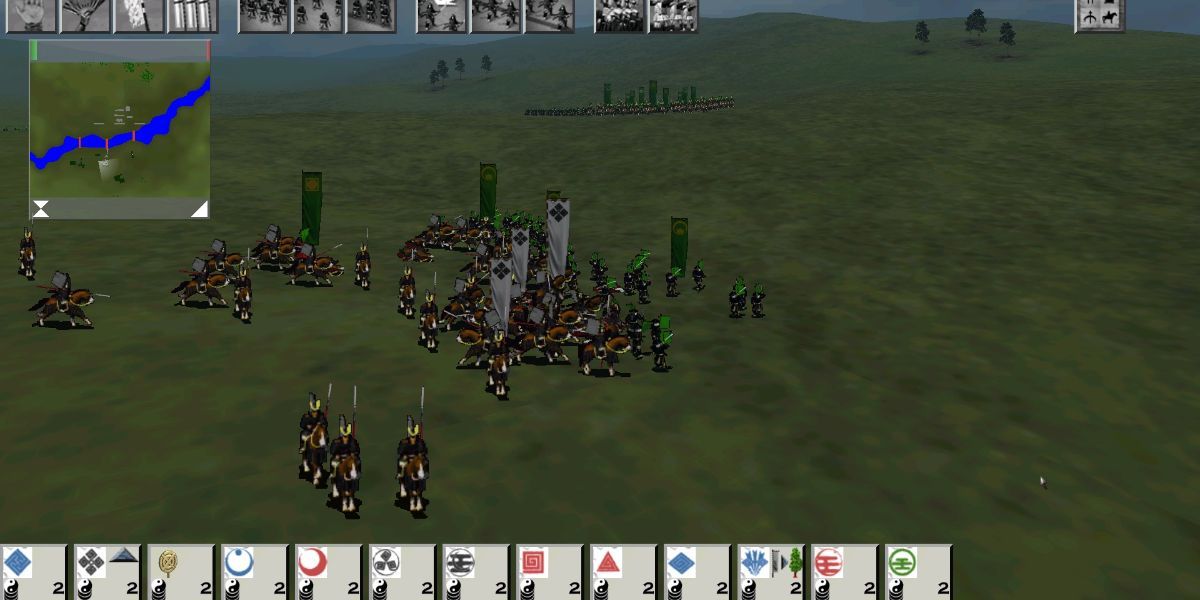 Another title based in historic Japan, Shogun: Total War takes place in 1542. The nation has been divided into multiple factions, each led by daimyo warlords attempting to become the next Shogun and unite the nation under their banner. The game features real-time strategy battles with turn-based strategy.
If you want to try your hand at combat and strategy in historic Japan on a larger scale, this is the game for you. The graphics are a bit outdated due to the title's 2000 launch date, but players still recommend giving it a go.
2

Partisans 1941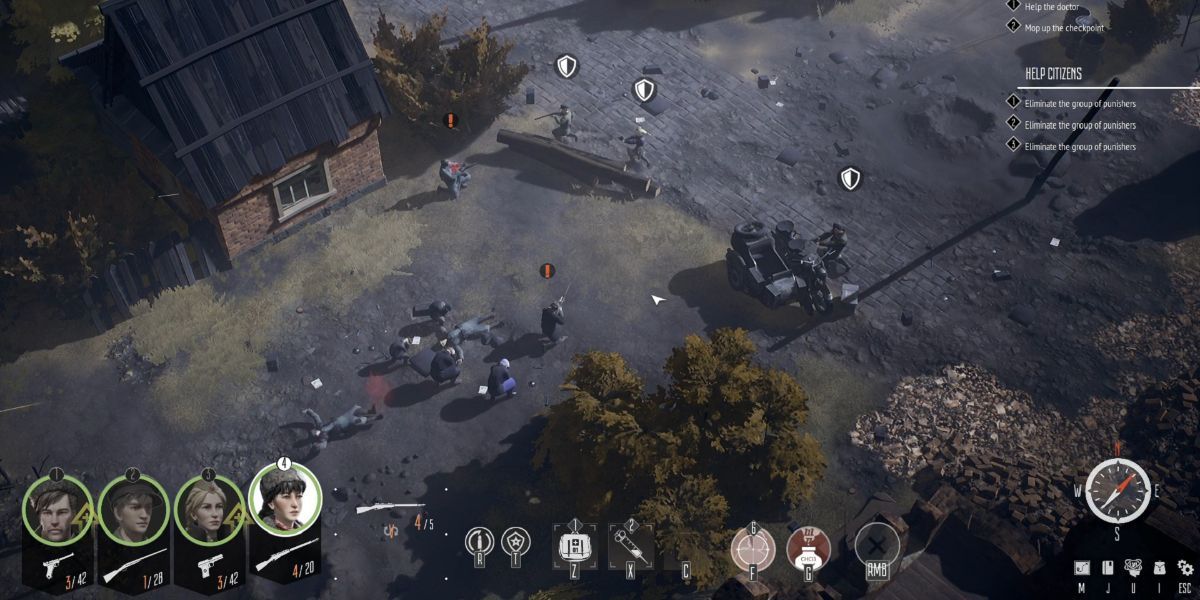 A real-time tactics game that stays true to the stealth elements, Partisans 1941 gives you control over a group of Russian Resistance Fighters against German occupation in World War II. The game includes captivating voice-over narratives that truly enhance the storytelling of the game.
Your team of Resistance Fighters comes with customizable skills and unique abilities that you can choose to better your odds. Throughout the game, you will strategically build up your camp and convince others to join you as you become immersed in stealthy tactics to eliminate Nazis.
1

Wonhon: A Vengeful Spirit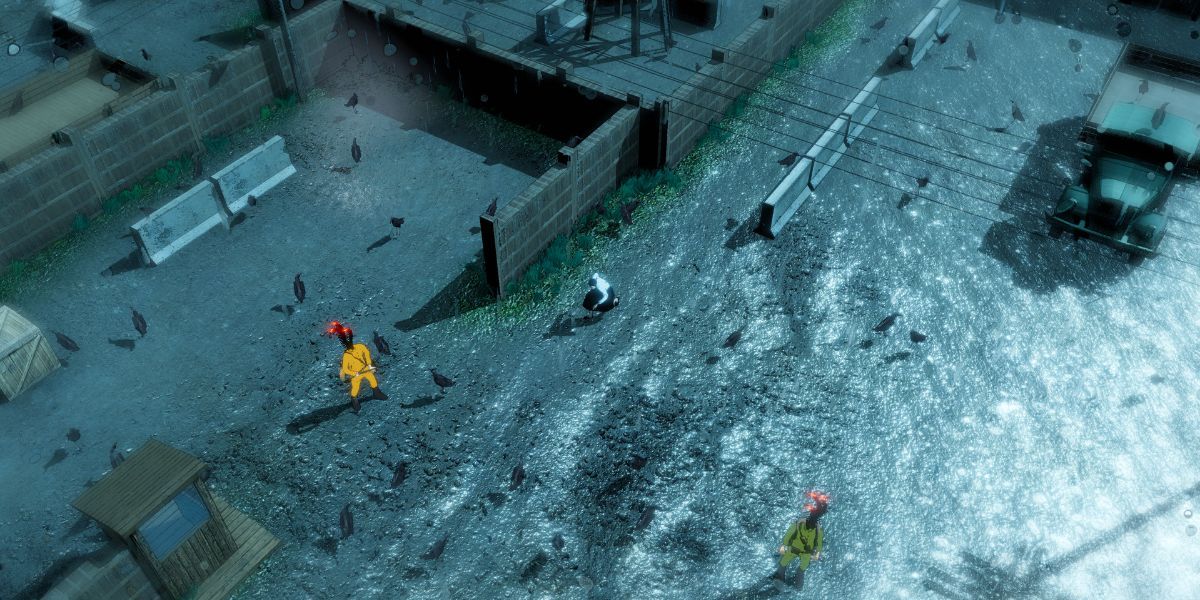 Wonhon: A Vengeful Spirit is a real-time tactics strategy game with a healthy dose of paranormal activity. The game is an alternate universe 1920s Korea, where you play as Wonhon, a young woman who was murdered by the occupying forces.
Wonhon decides to strike a deal with the angel of death and returns to the plane of the living to avenge her death. Stealth your way into military bases and possess your foes as you fight to bring Wonhon peace in the afterlife.