From Forza Horizon 5 to iRacing, there is no denying just how much the racing sim world is oversaturated with extraordinary titles and unforgettable classics. Yet, despite the elongated setlist of games at a player's disposal, few if any are truly open to the racetrack newcomer.
RELATED: Most Realistic Driving Games
To quell those constant searches and the furtive quest to find a racing sim that is as enjoyable to a pro as it is to the newbie, here are several of the most easily-digestible racing games on the market. These are just more enjoyable arcade games that are a little different from the intense sim racers you see F1 drivers playing.
Updated January 18th, 2023 by Geoffrey Martin: What makes a solid racing game experience? How about a great racing game that newcomers to the genre can enjoy? From multiple difficulties to a plethora of vehicles to accessible gameplay options; there are numerous aspects that can contribute to a good racing game also being great for beginners. The racing genre has a staggering deluge of experiences from simulation to arcade to kart racers, and everything in between. This list is being fleshed out to add even more solid racing games for those new to the genre.
12

Burnout Revenge

Burnout Revenge, apart from the first two Burnout games, might not be discussed as much Paradise or Takedown, however, this entry in the venerable arcade racing series is easily one of the very best, and a great one for newcomers to drop into. Burnout Revenge is a traditional stage/track-based racer with plenty of speed and style in equal measures.

What makes Revenge such as a fantastic arcade racer for beginners is that the career mode eases you into the overall experience, offering a diverse range of race types to keep the player's skill level increasing at all times. Burnout Revenge is known for both its blistering speed but also its crash mode. It's the game's arcade sensibilities that keep you hooked while always teaching you new ways to race and crash with style and substance.
11

Garfield Kart Furious Racing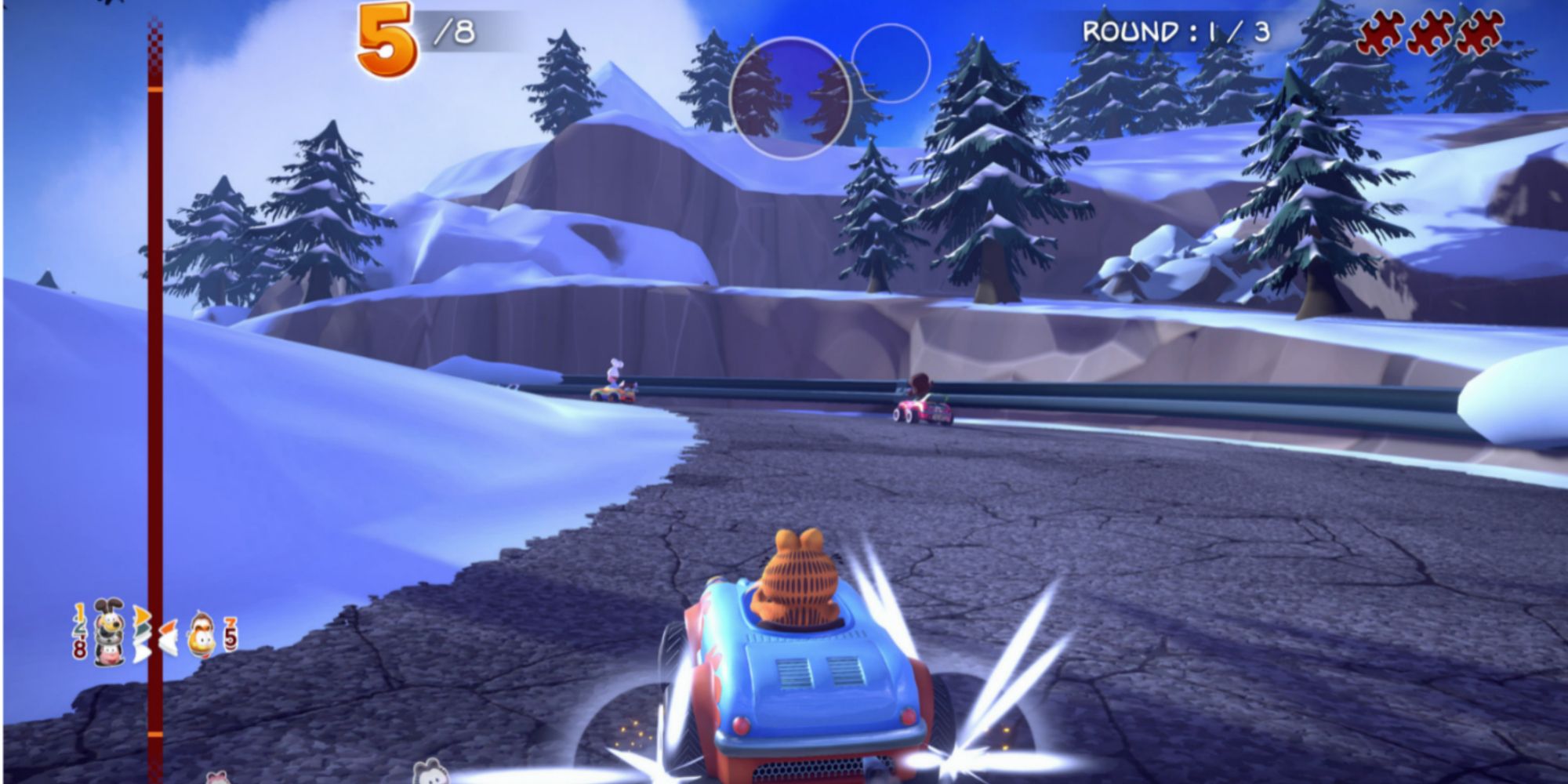 One of the most family-friendly titles on this entire list is none other than Garfield Kart Furious Racing. This highly enjoyable kart racer puts you into the furry paws of Garfield along with the likes of Odie, Jon, and Nermal, as they duke it out across a host of wacky, cartoony tracks inspired by the Garfield universe.
It should likely come as no surprise that a kart racer would be great for beginners to the genre but Furious Racing deserves extra mention for its incredibly easy pick-up-and-play nature. Most players will want to hop right into the 50, 100, or 150CC Grand Prix cups to get used to each character, kart, and accessory. The sense of fun, playfulness, and whimsy in each track make this game a real treat. Plus, you can unlock hats for each character to boost certain item functions or kart speed to help with the tougher difficulties.
10

Cruis'n Blast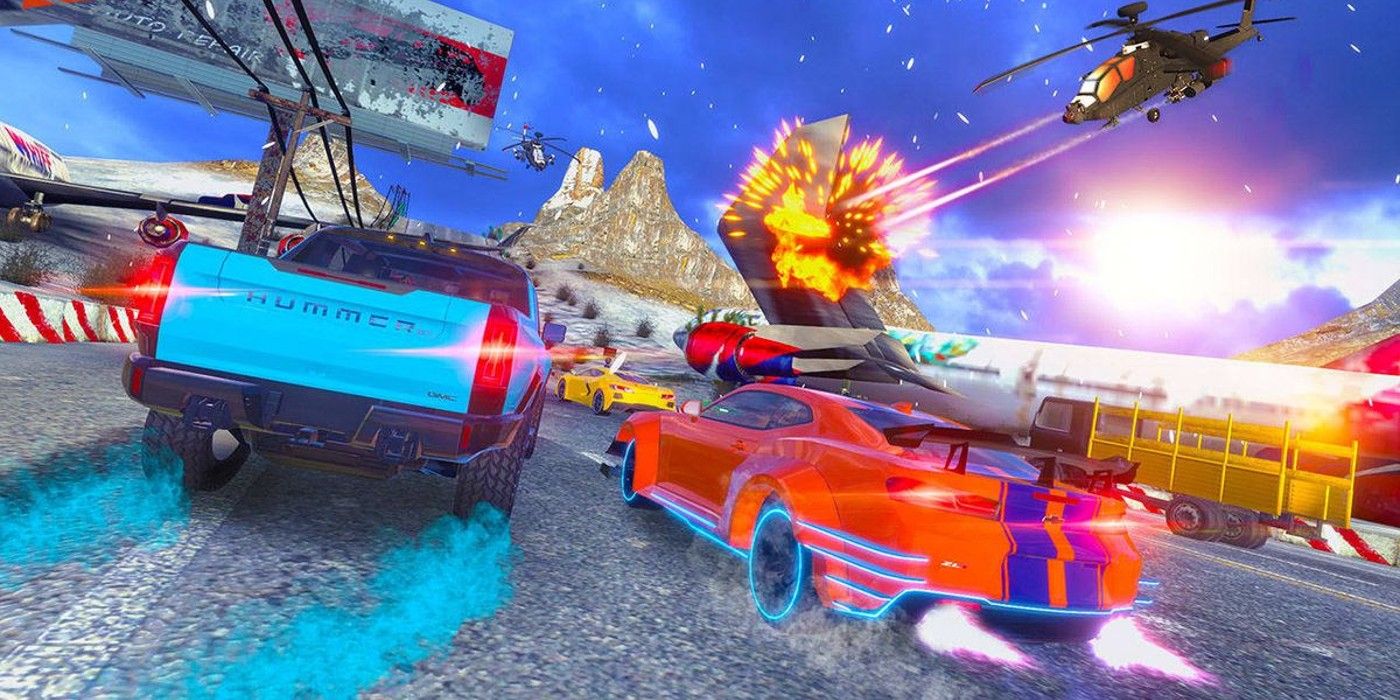 The Cruis'n arcade racing series has been around for a long time, with many players having fond memories of putting coin (token) after coin in their local arcade for just one more go at the blistering speeds the series offers. Cruis'n Blast is a perfect, recent example of an arcade racer done right, specifically in the arena of accessibility, content, and sheer fun factor.
RELATED: The Best Tracks In Racing Game History
Crusi'n Blast blends tracks from the arcade version of the game with original cups that can be played and unlocked as you progress. This game is perfect for newcomers to the genre because it throws you right into the action without confusing you with fluff or pomp. You simply need to blaze down each set-piece heavy track, drifting along the way, and obtaining boost to navigate ahead of your eager opponents; all in hopes of getting that first-place victory. The game's simplicity is what makes it so darn fun and engaging for the long haul.
9

Dirt 5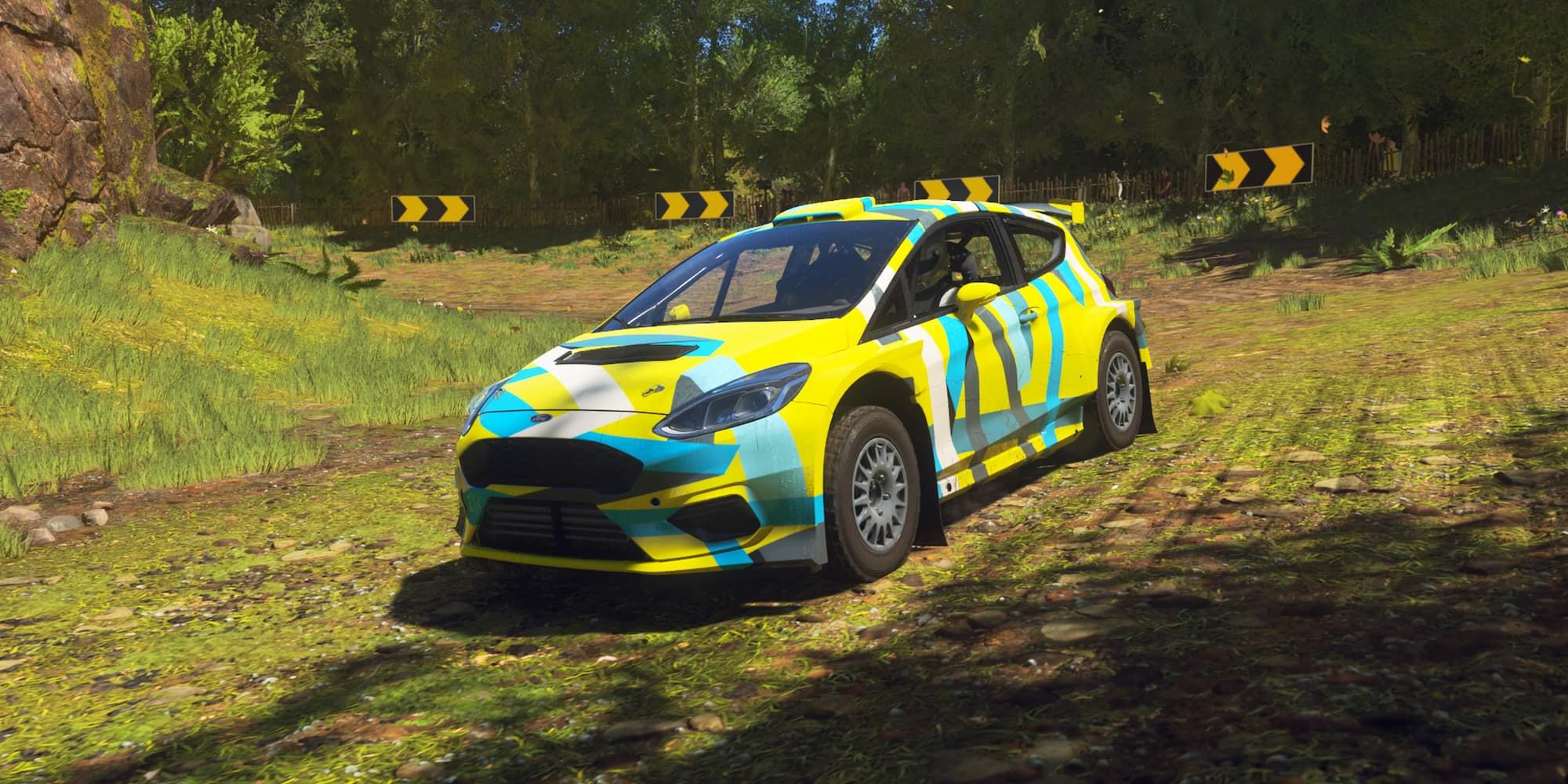 If you are looking for a fantastic racing game to launch yourself into then look no further than Dirt 5. The Dirt series has always been known for providing compelling and intense rally racing experiences with an arcade-style predilection. Dirt 5 tasks you to race your way through a bevy of off-road events that are sure to get your blood pumping.
The name of the game in Dirt 5 is customization. You can tinker with your rally cars both in terms of visuals (liveries) and handling. Once you are ready with your vehicle of choice, simply hop into the career mode or one of the singular events to get you rally racing on. Don't worry, you don't have to have played any of the previous games to enjoy this one.
8

Hotshot Racing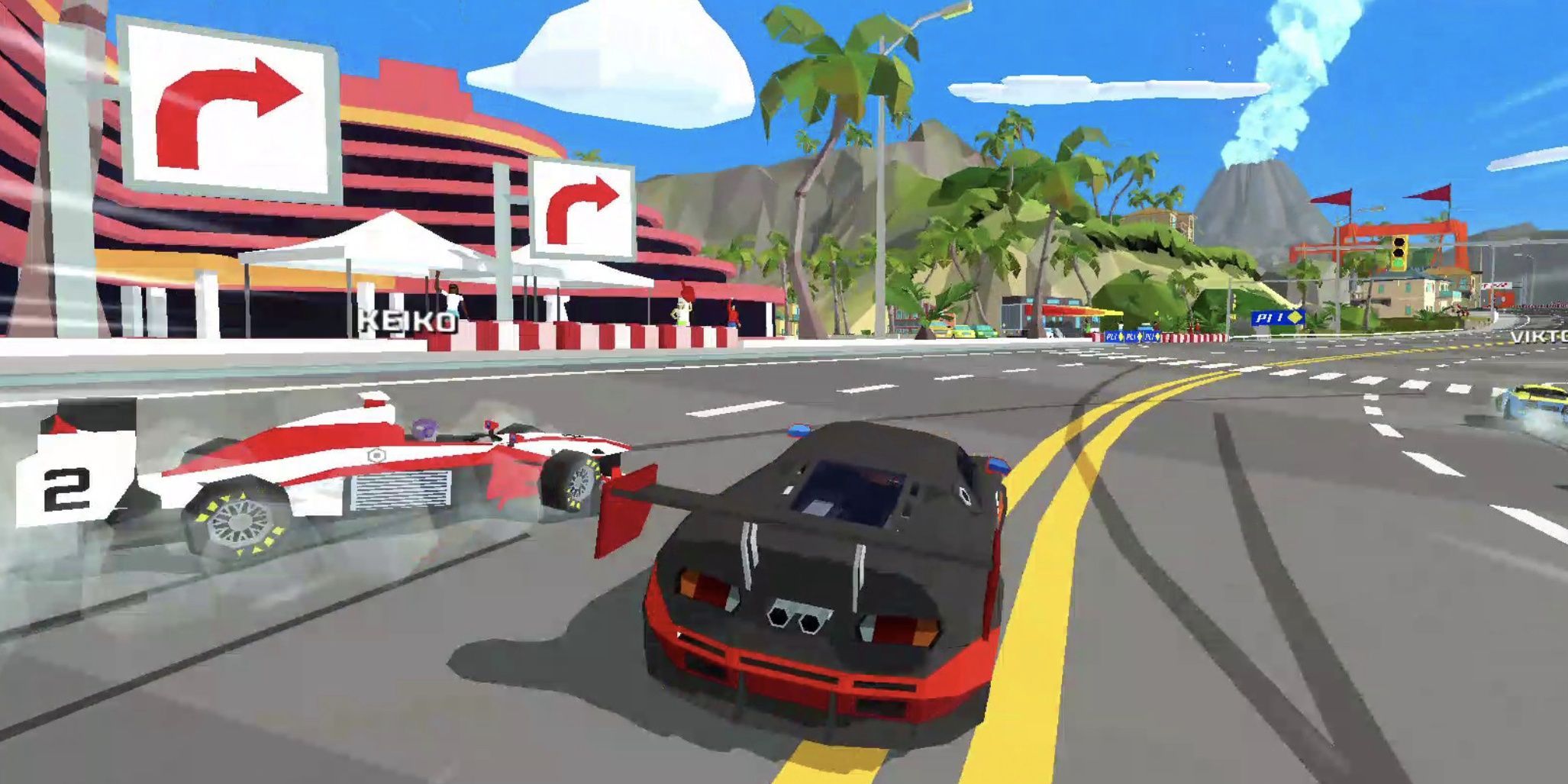 If you are in the mood for a cartoon-like arcade racer then you should put Hotshot Racing on your radar. This indie racing game harkens back to the days of 90s arcade racers, one that aims to get you right into the heat of a blazingly fast race. In Hotshot Racing, you choose a driving avatar, a car, a race event, and then you are off to the races (pun intended).
Hotshot Racing is all about the fun moment-to-moment racing gameplay that is as easy to pick up and play as it is tough to put down. The frenetic energy in this game is palpable as you drift around corners, draft behind your rivals, and ultimately work to come out on top with the coveted first-place victory.
7

Forza Horizon 5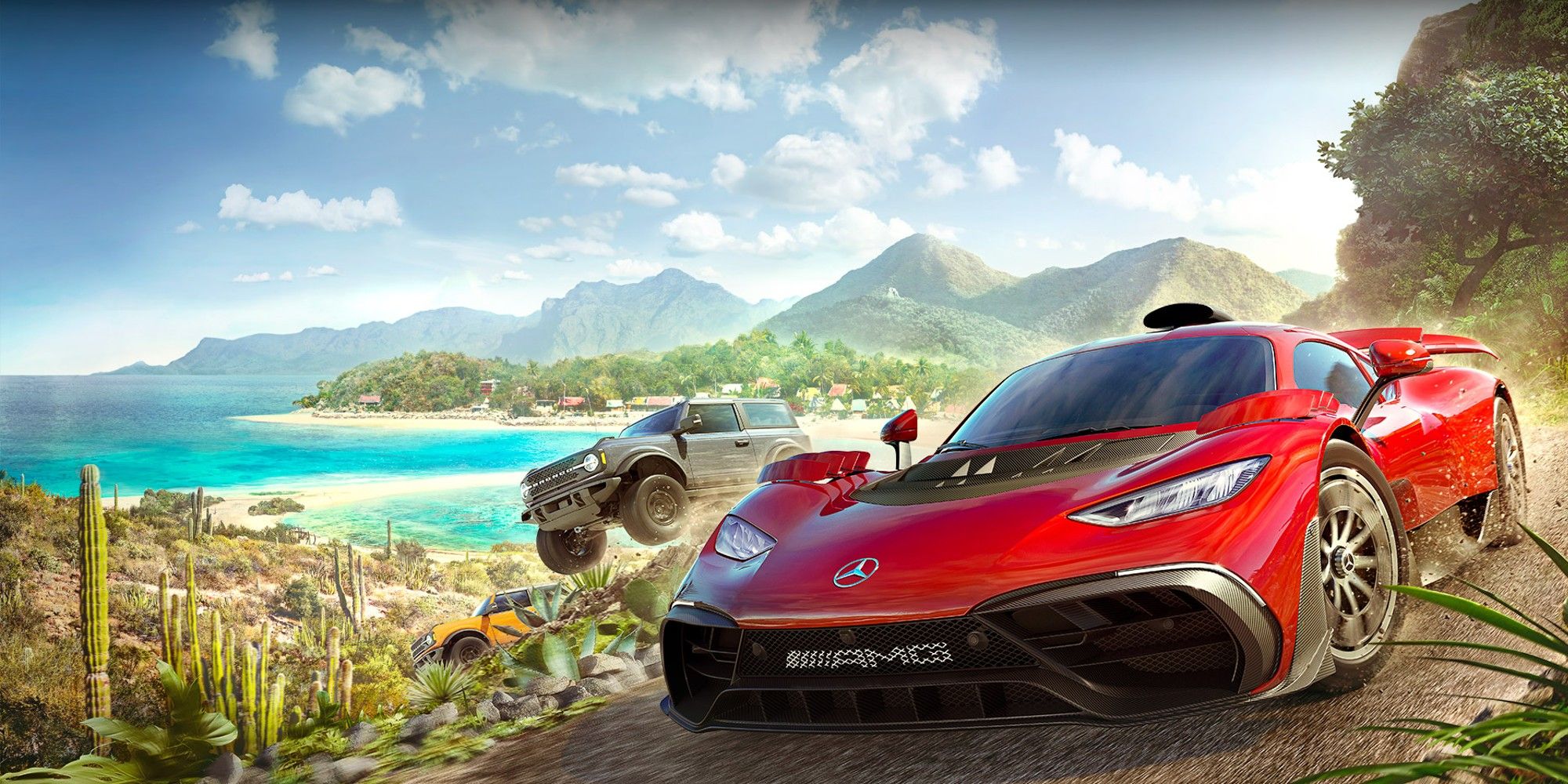 No list of racing games – whether it be for beginners or expert simmers – should go without Forza Horizon 5. It's in the running for one of the best games of 2021, and it's the ideal place to start out if you're jumping into the genre for the very first time. The game is totally free on Game Pass.
RELATED: Best Split-Screen Racing Games On Xbox One
The game has a range of accessibility and difficulty options for every type of player, from experienced veterans to brand-new racers. Exploring the gorgeous, ever-changing landscapes of Mexico provides the perfect backdrop to the range of gorgeous cars available. Definitely one of the best-looking racing games on the market, as well as one of the easiest to get into. Check out our review for Forza Horizon 5 here.
6

Project Cars 2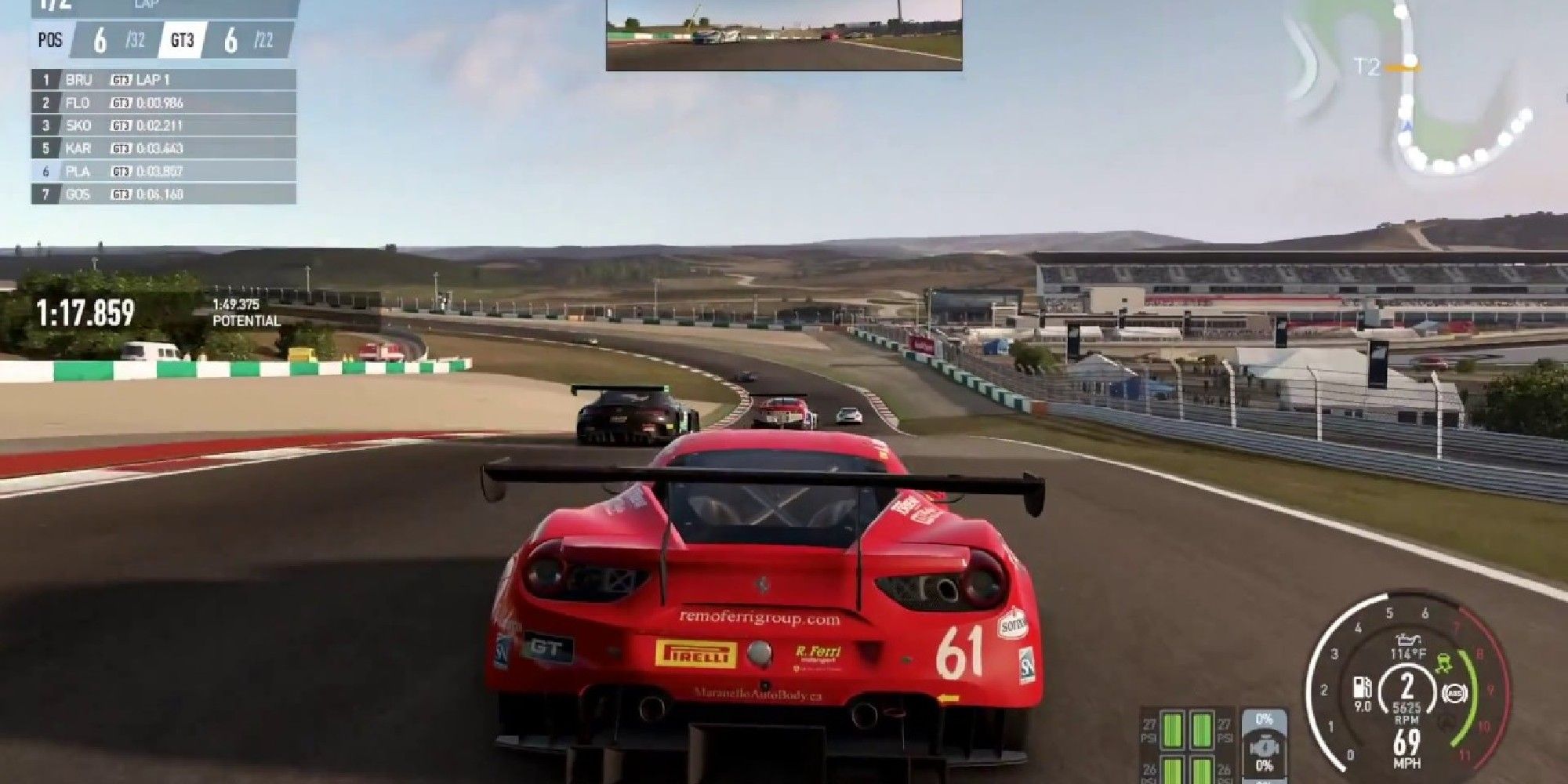 Project Cars 2 may have been released in 2017, but it's still one of the most technically impressive games on the market. It has a great intro to some of the more complicated elements of advanced sim racing games while also providing a good sense of progression through hundreds of different cars and tracks.
You might even end up wanting to purchase a VR headset and a wheel to play this game, but they're not necessary to experience what is one of the best racing simulators to come out in recent years. Its single-player campaign really draws you in and helps you move from one car to another with ease. Not all cars are programmed brilliantly, but it's still a pretty well-rounded game and often goes on sale on Steam.
5

Hot Wheels Unleashed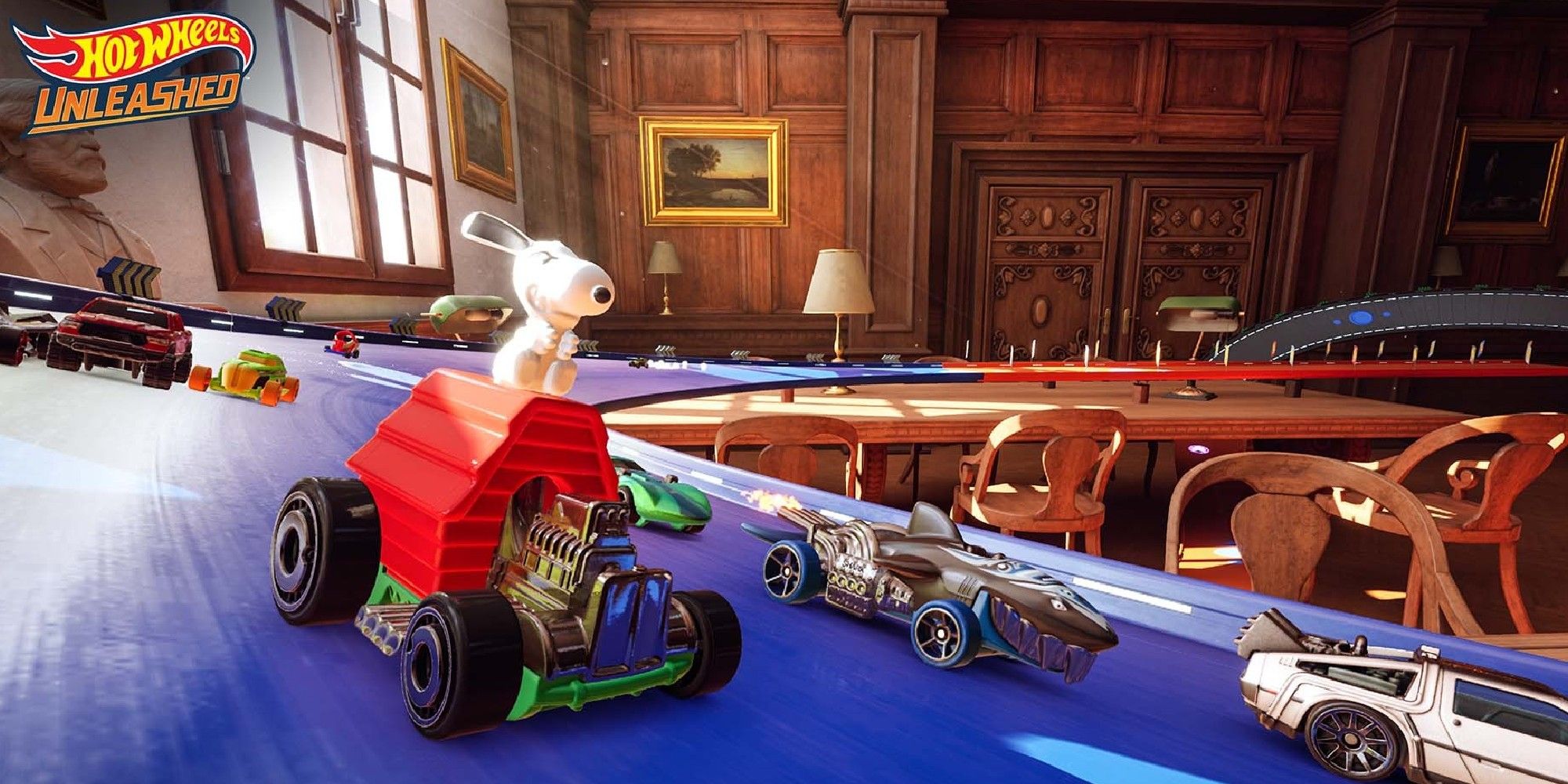 From the realistic to the pure arcade, Hot Wheels Unleashed is one of 2021's surprise hits. You just wouldn't expect it from a Hot Wheels game, but here we are. It's a fantastic arcade racer that is fun for the whole family, the sort of game that's perfect to play with little ones who aren't able to get their head around a complicated sim game.
RELATED: Hot Wheels Unleashed: Tips And Tricks
The game isn't overflowing with content and it is quite expensive at full price, but you're paying for a polished racing sim with die-cast cars from your past. Ideal for kids and nostalgic adults alike.
4

Wreckfest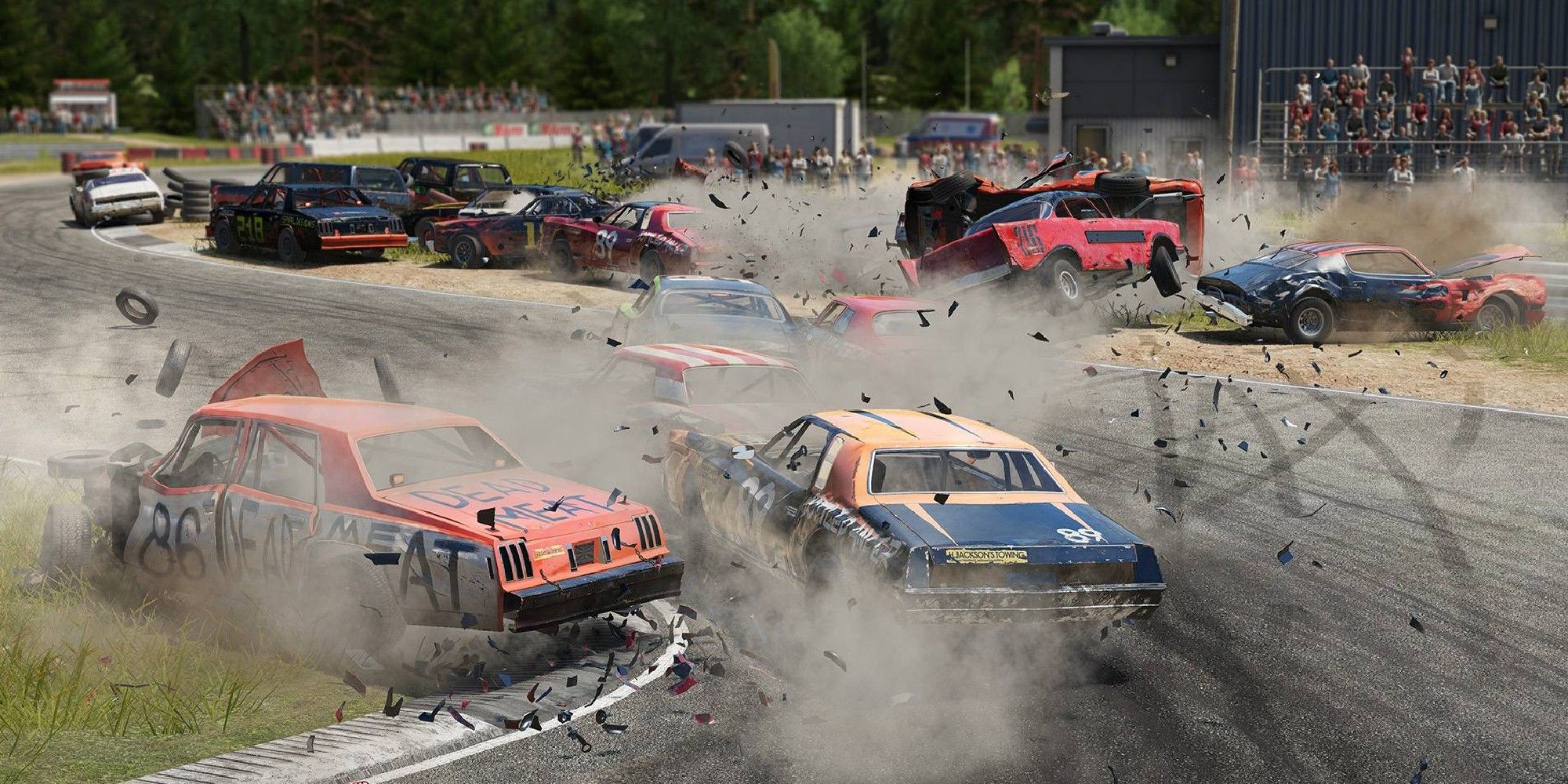 What's a better racing game for beginners than one that doesn't care if you crash? In fact, crashing into other cars is actually recommended. Wreckfest is a destruction derby racing game that's been around for a few years now, but has received a number of content updates and is now available on PC and both Xbox and PS.
It's a fun game to play with a group of friends and it doesn't take itself too seriously. Wreckfest isn't as grim and bizarre as a game like Carmageddon (though we do love that game), and it rewards you for just playing. Winning isn't so important when you're having fun ramming caravans into each other. Check out these best car types in Wreckfest to get you started.
3

Dirt Rally 2.0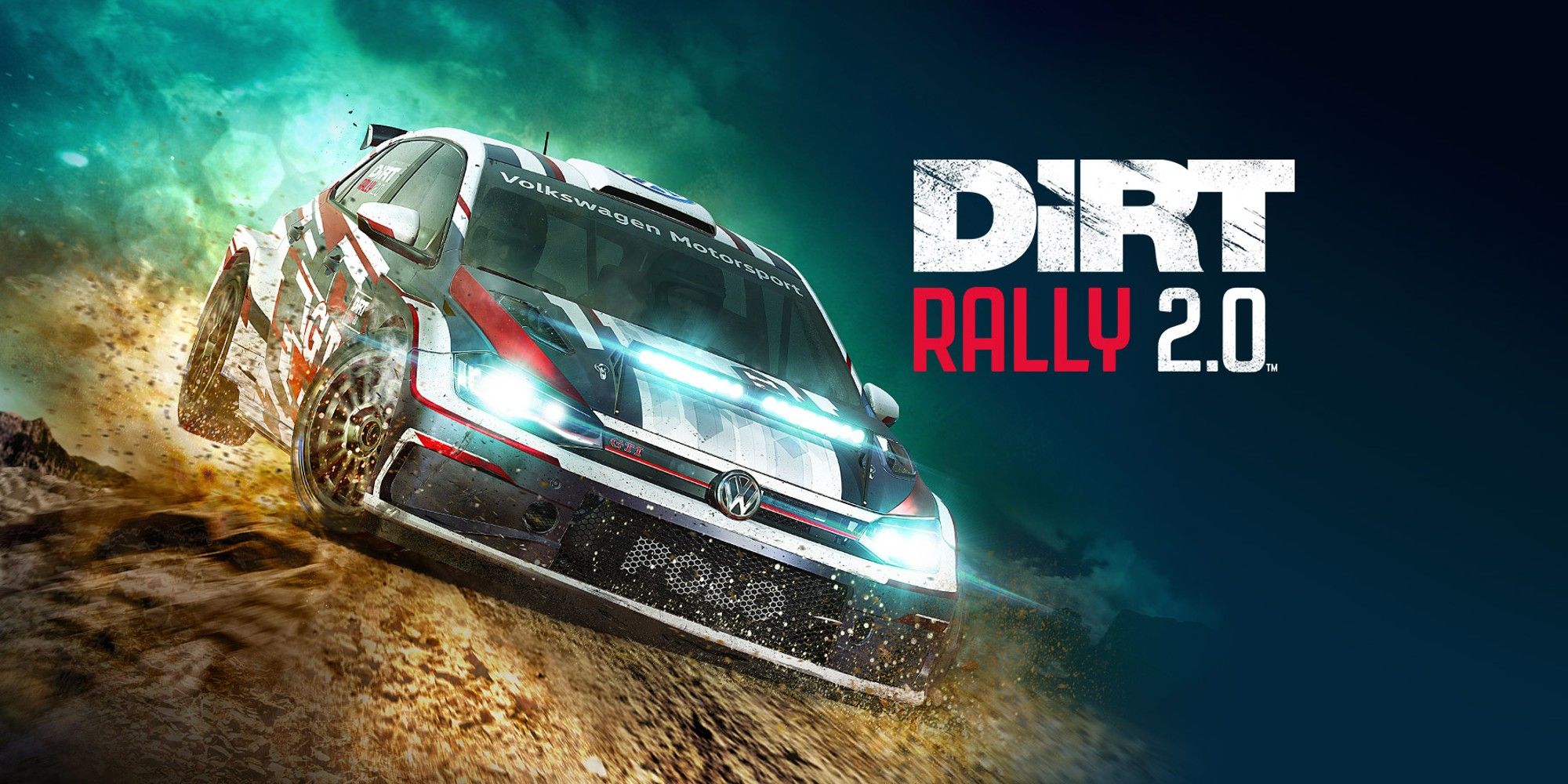 Dirt Rally 2.0 holds up as one of the best sim/rally games in 2021, although it was released back in 2019. Best played on the PC, Dirt Rally 2.0 is one of the most difficult games on this list. In fact, it might be one of the most difficult racing games out there.
Why include it on a list of best racing games for beginners? Because you gotta work hard to win races, and no game teaches you that quite like Dirt Rally 2.0. See you in the trees.
2

F1 2021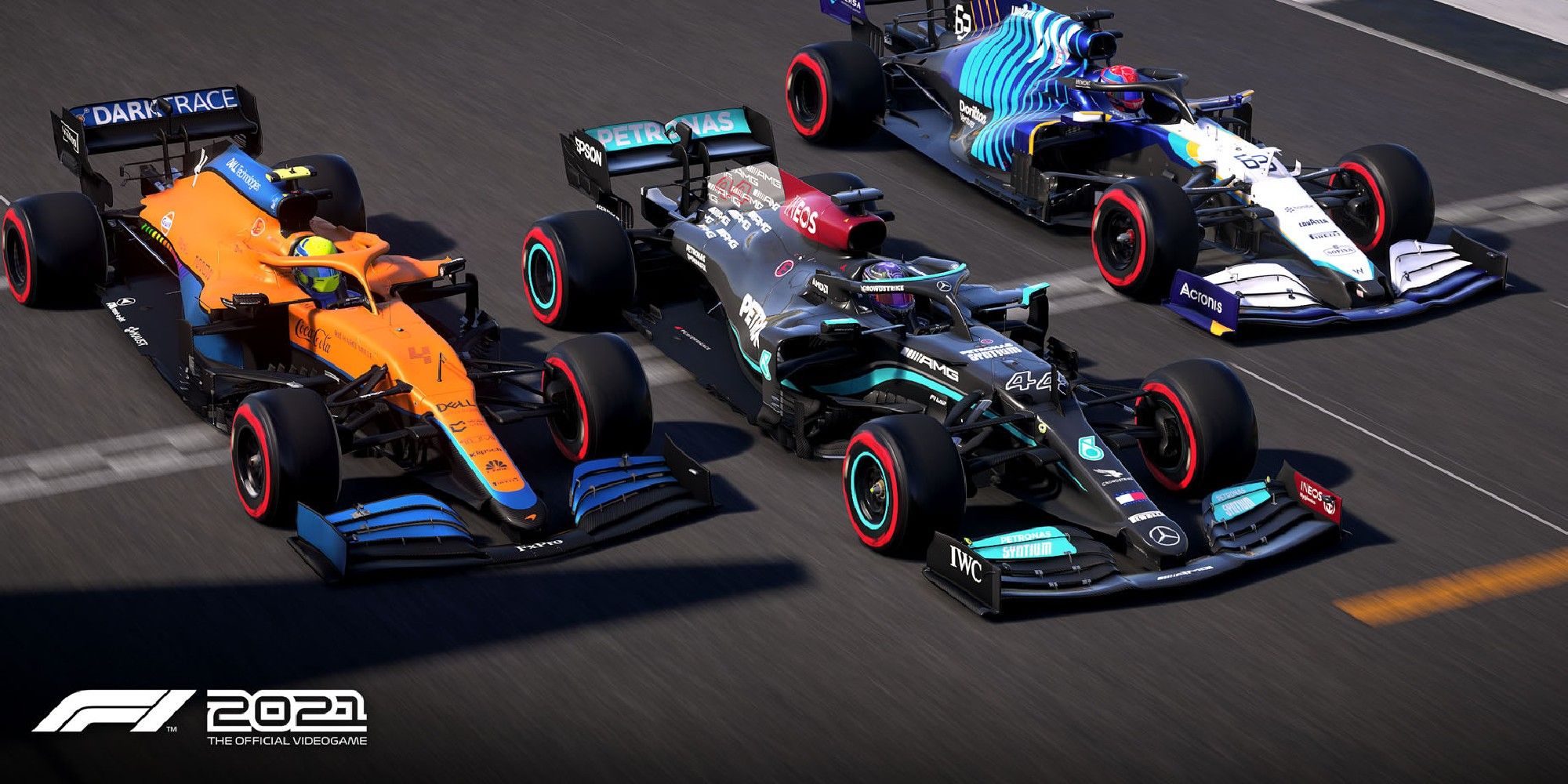 F1 2021 is not the easiest game, but it does have one of the smoothest learning curves we've seen in a racing simulator game. Don't get us wrong – this game is complicated, especially if you know very little before going into the franchise, but the way the story campaign plays out with a variety of different difficulty levels means you can start on very easy races before slowly working your way through towards more difficult opponents.
F1's instructions and in-game tutorials are a little hard to get your head around, but you can revisit them whenever you want. Knowing how to get your car set up correctly is also a whole other matter, but we have some top tricks and tips here.
1

Assetto Corsa Competizione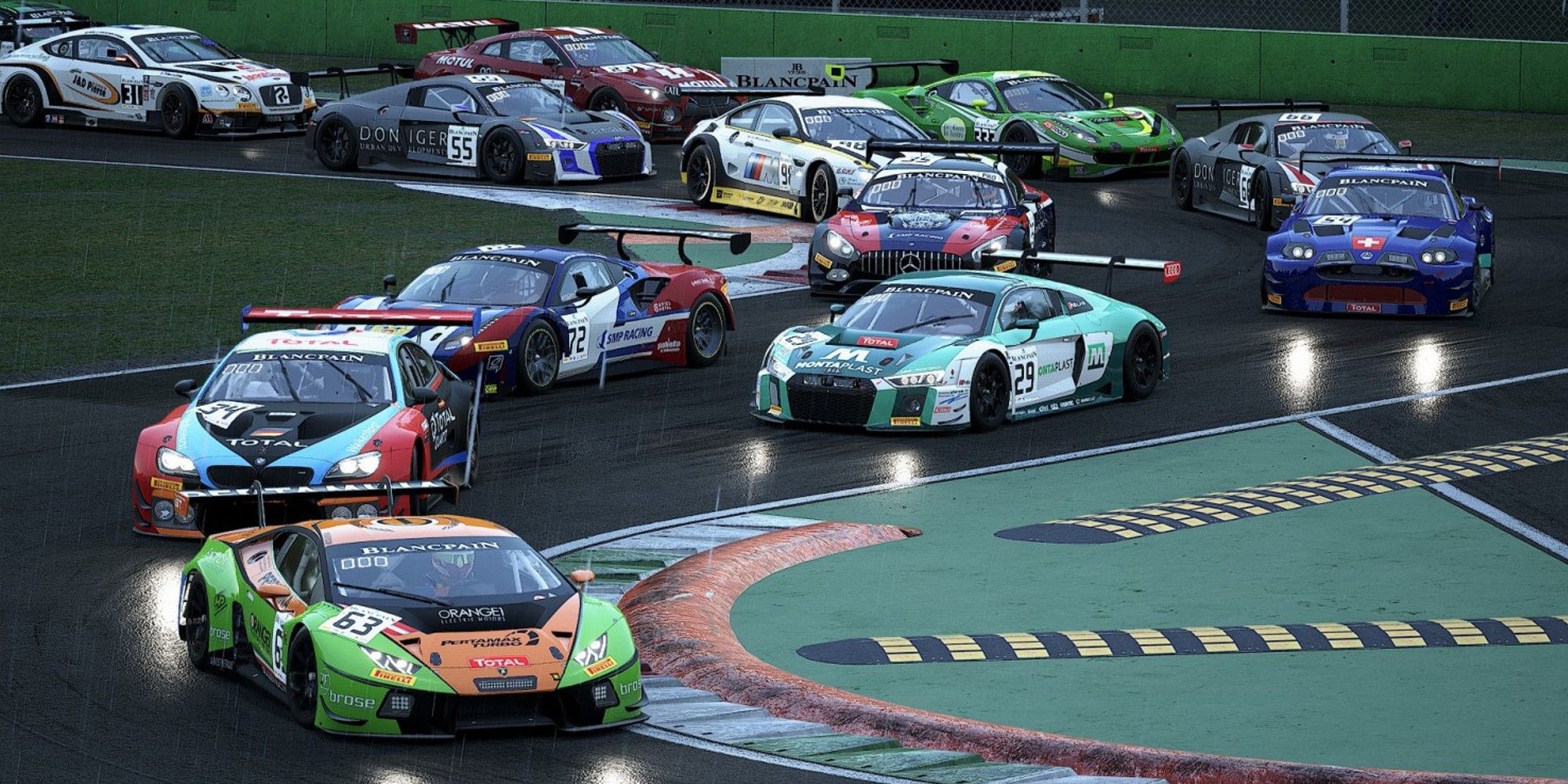 Assetto Corsa Competizione is one of the most sophisticated racing sims out there and is daunting for a new player. Thankfully, the wealth of guides and information out there from its dedicated community make this game much easier than you'd think to get into.
If you want to begin a path of getting into serious racing sims, Assetto Corsa is right up there with some of the top pedigree sim games available.
NEXT: The Best Kart Racers Of All Time, Not Including Mario Kart