Season: A Letter To The Future takes place in a mysterious timeline where you play as a young woman, exploring the world through the lens of her camera. The gameplay focuses on discovery, and living in the moment. Throughout the meditative experience, you are uncovering the history of the people around you, recording them in your scrapbook before a catastrophic event destroys the world as you know it.
RELATED: Walking Simulators In Fantastical Settings
The game is a peaceful walking and biking simulation experience, inviting you to take a breather. Characters you come across have interesting backstories, and you will be immersed in emotional storytelling throughout. Described as a compelling and beautiful experience, if you have found your way to this list you have likely completed Season. We are here to help you find an equally impactful game.
9
Journey
Journey is a game shaped by simplicity, and as its name suggests, it is all about experiencing the road ahead. A beautiful and poetic experience, Journey invites you to appreciate the ancient, and peculiar sand-covered environment with a Grammy-nominated score as your backdrop.
Take in the atmospheric views as you soar and glide across aesthetically pleasing landscapes. The game is a perfectly executed example of how simplicity can be an immersive, and emotional experience. Journey is an unforgettable, and heartfelt walking simulation game that will stay with you.
8
Heaven's Vault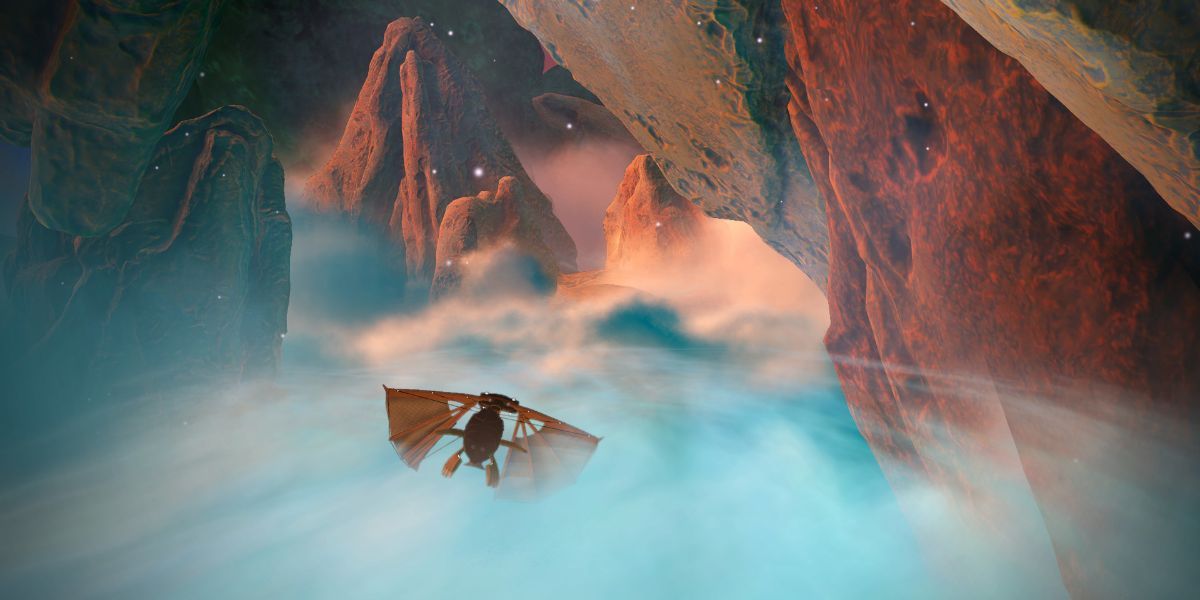 Heaven's Vault is a choice consequence mystery game, where you play as an archaeologist named Aliya Elasra. You will explore a region of outer space named Nebula with your robot companion Six. Throughout your investigation, you'll discover the forgotten history of an ancient language, and a world of the past. Experience tranquility as you sail across rivers in the sky, and explore lost ruins.
RELATED: Best (& Worst) Walking Simulators In Gaming History
As you travel through your adventure, you will come across dynamic characters who will remember your interactions, and they will respond to the way you treat them. Heaven's Vault is an original experience, and you'll enjoy interesting puzzles that explore linguistics, and themes of archaeology throughout.
7
Alba: A Wildfire Adventure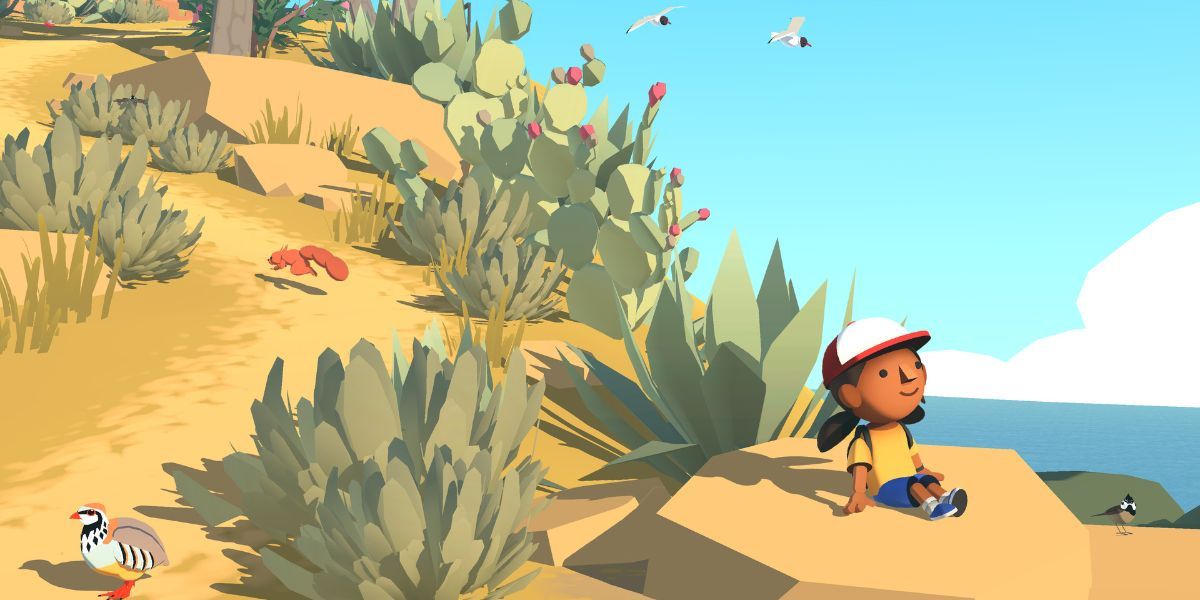 Alba: A Wildfire Adventure puts you in the shoes of Alba, a young girl who is visiting her grandparents on a Mediterranean island. You are equipped with a phone to take photographs of the tranquil wildlife around you. Through your photojournalism, you realize that the wildlife is in jeopardy, and you decide to recruit volunteers to save them.
The quest gives you a sense of purpose, but make no mistake, this is a relaxing experience focusing on recreating the magic, and stress-free atmosphere of a childhood summer.
6
Firewatch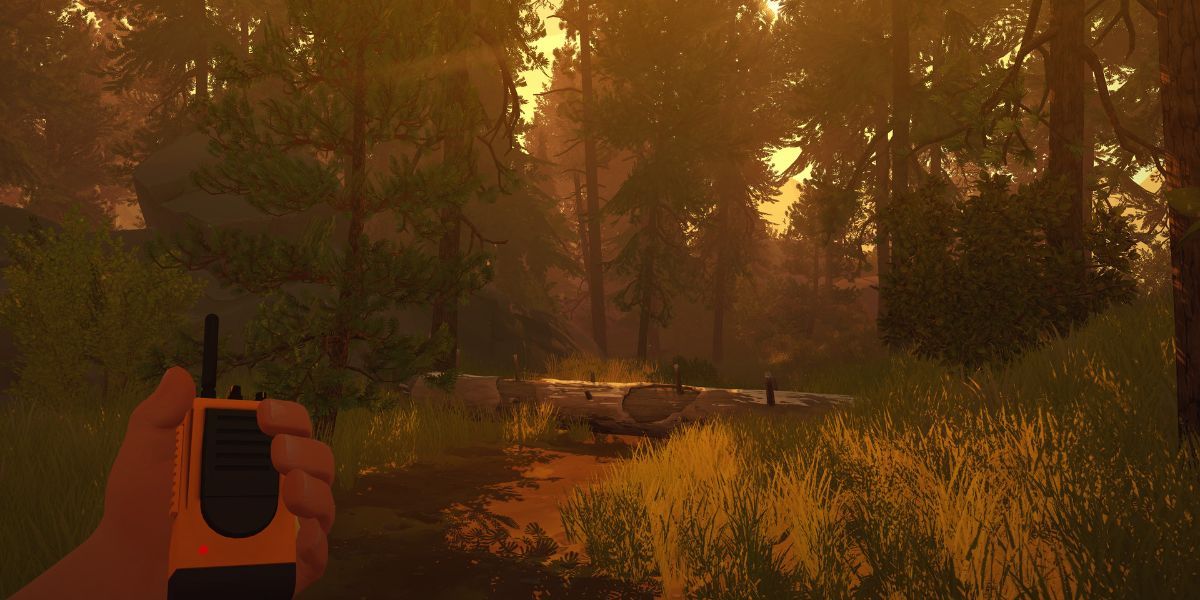 Firewatch is a first-person walking simulation game, where you get the opportunity to unravel a mystery in the Wyoming wilderness. Equipped with a radio that acts as your only form of communication, the year is 1989, and you play Henry, working as a fire lookout. It is your job to keep an eye out for wildfires and protect the life of the forest.
RELATED: Games To Play If You Like Solving Mysteries
You think it will be a straightforward job, but it doesn't take long for something strange to take place. After you spot something curious from your tower, a story of secrets, and bizarre discoveries in the curious Wyoming wilderness begins.
5
Outer Wilds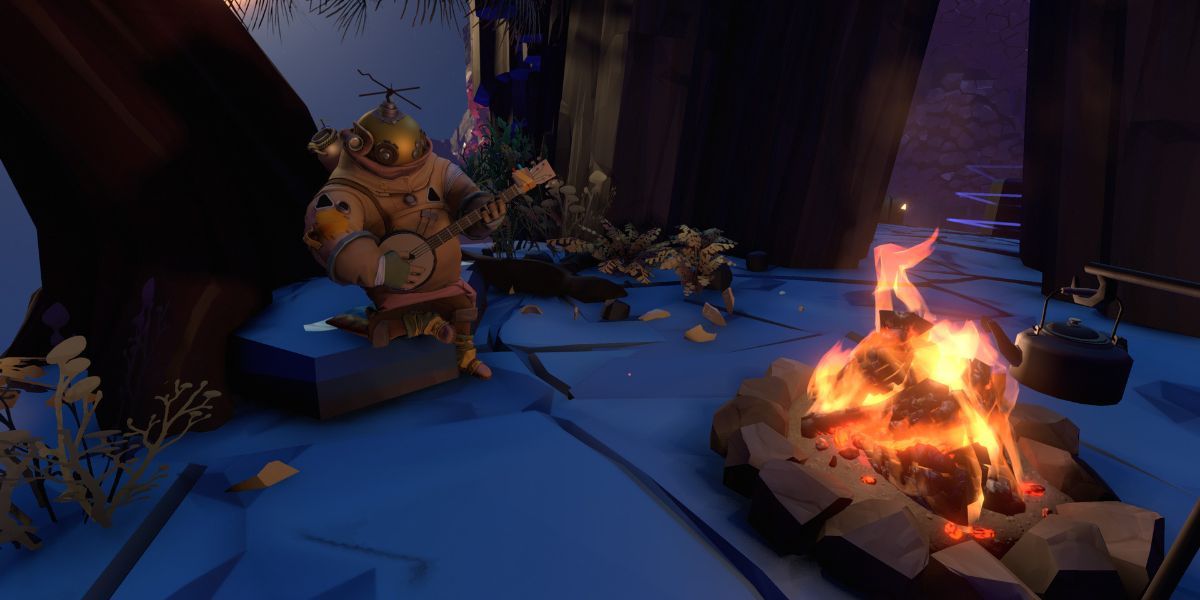 Outer Wilds is a mystifying exploration-driven game that takes place in an endless time loop in a strange solar system. The voyage is the focus, where you will traverse multiple worlds, and unravel a puzzling story along the way. You will travel to strange planets, overcome by weather storms, and other natural disasters.
In between your harrowing experiences, you can take a pause at a bonfire, and roast a marshmallow. Outer Wilds is a game you can take on at your own pace, and you're invited to get out and experience the possibilities of the universe.
4
A Short Hike
A Short Hike is a charming adventure game that takes place throughout the pleasant mountainside of Hawk Peak Provincial Park. You play as a bird named Claire, who is visiting her Aunt May. You can climb, or take to the skies and fly, across the backcountry.
Throughout the game, you will come across other hikers and secret treasures on various nature trails. If you want to take a break from the hike, you can fish on the coast. A Short Hike has a light-hearted personality, making for a cozy gaming experience.
3
Lake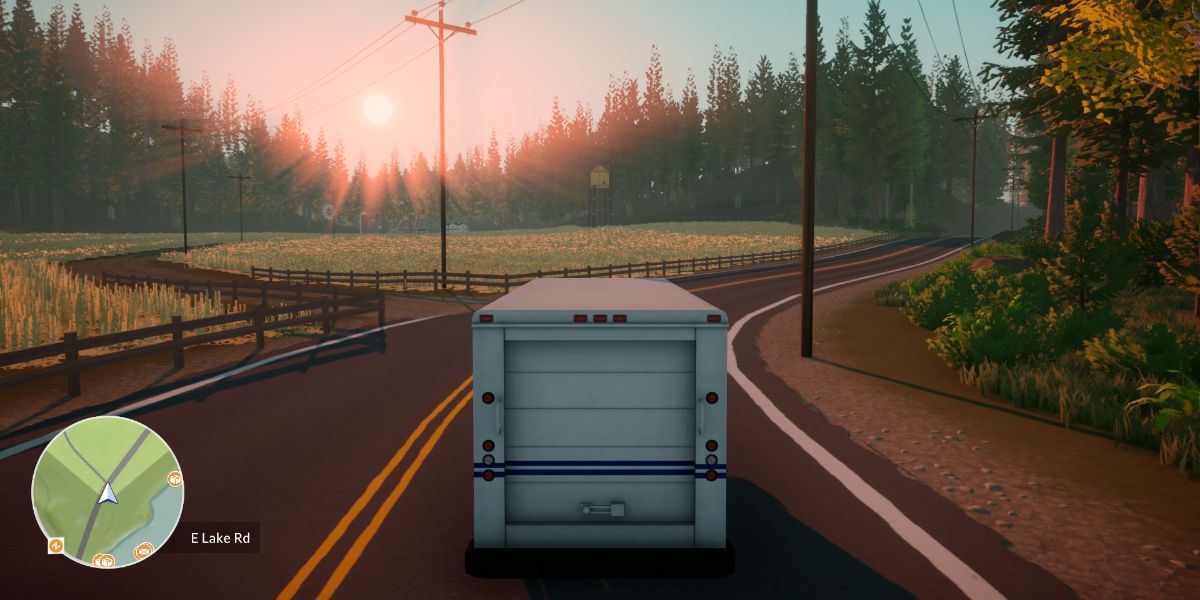 Lake takes place in the year 1986, and follows Meredith Weiss who is a big city girl, returning to her small Oregon hometown, Providence Oaks, to cover for her dad at a mail delivery job for two weeks. You have the opportunity to choose your own adventure while you explore the relaxing and quaint township, and meet interesting people along the way.
RELATED: Most Realistic Driving Games
You can befriend, or romance, members of the community. Drive across the coast in your humble mail delivery truck, or sit back and relax as the autopilot takes control.
2
Sable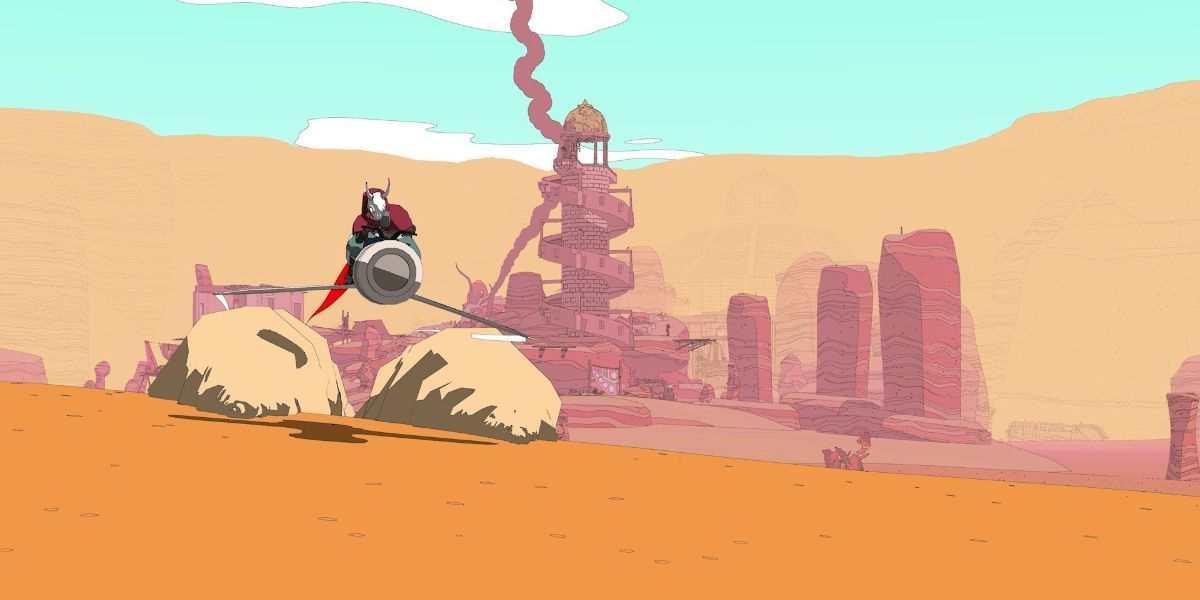 Sable is an open-world puzzle-platformer game that takes place in a mysterious landscape filled with interesting ancient architecture, and technology. You will discover the sand-covered world with the help of a unique hover-bike, and a gliding ability that makes for an engaging traveling experience. The hover-bike has customization features available after the discovery of new parts.
You will come across various nomads in the game, collect bugs and fish, and complete puzzles to earn rewards. Sable is an aesthetically pleasing game that wants you to get lost, but in a good way.
1
Life Is Strange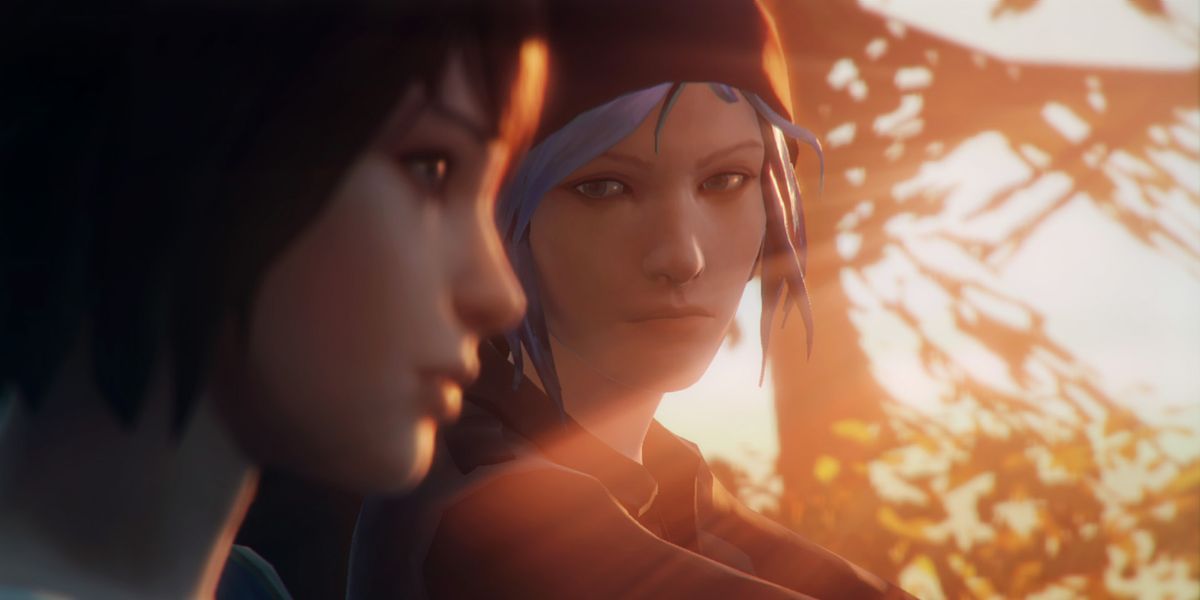 Life Is Strange is an episodic adventure game with a captivating story. You play as Max Caulfield, a high school senior with a passion for photography. After witnessing a tragedy, Max discovers that she has the power to rewind time. Throughout the gameplay, you will capture photos to record your surroundings, and piece together the bizarre things happening to you.
The game has multiple potential endings, with your choices changing the outcome you will receive. No matter what ending you get, the game is bound to leave you amazed with its expertly crafted narrative.
NEXT: Best Photography Games