Animal Crossing: New Horizons is one of the biggest overnight hits that the world of gaming has ever seen, millions of gamers have enjoyed its laidback gameplay and fun gameplay. Of course, this means there's a big demand for Animal Crossing to cross over into other aspects of life, and that's where merch comes in.
RELATED: Secret Santa Holiday Gift Ideas For Gamers For Less Than $20
With the holidays around the corner, picking out a perfect gift for the Animal Crossing fans in your life is a great way to show that you care. We've got some fantastic recommendations for you, no matter what type of person you're looking to buy for.
Animal Crossing Keychains
Who better to protect your keys than the most responsible character who has ever appeared in an Animal Crossing game? She'll watch over your keys with the same care and passion that she uses to look after your island.
If Isabelle isn't your favorite character, maybe Tom Nook would suffice? His keychain has that sleepy, adorable look on it that will ensure you never forget to pay your bills.
Both Nook and Isabelle are decked out in their New Horizons outfits, so it's perfect for the superfans who got into the games more recently.
Get Isabelle on Amazon here! Get Tom Nook on Amazon here!
Animal Crossing Character Aquabeads Set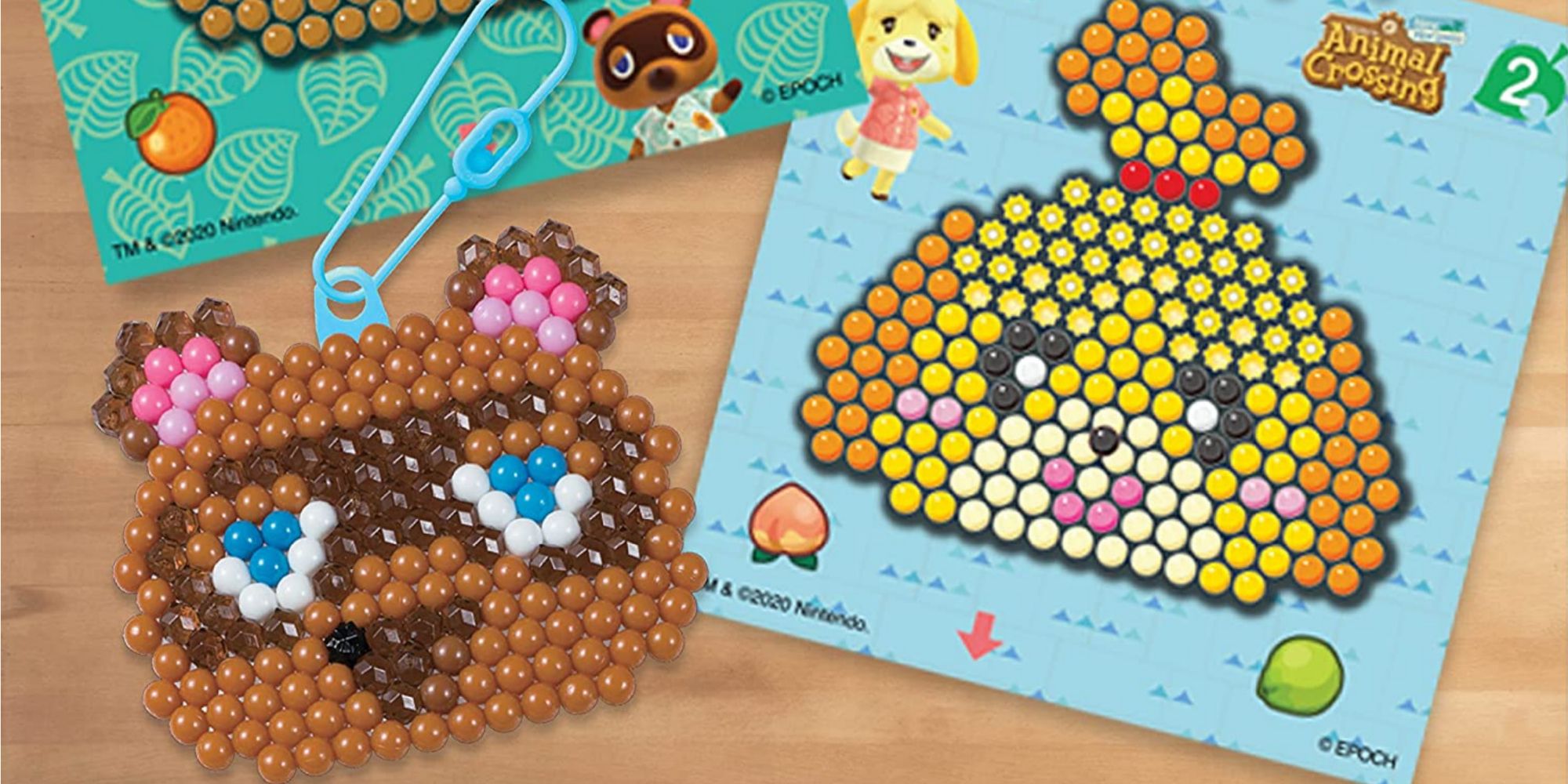 There's no better feeling than putting lots of effort into something creative and being satisfied with the result, and with Aquabeads, even the youngest Animal Crossing fans can get in on the fun. These clever beads will fuse together when sprayed with water, creating cutesy characters that can be used as handmade ornaments, coasters, or keychains.
The set comes with enough beads to make the beady faces of both Tom Nook and Isabelle, two important characters, and Bunnie and Peanut, some fan favorite villagers. In addition, it comes with instructions to make smaller creations, such as an apple and the iconic Animal Crossing leaf. This would be the perfect gift for the young ones!
Animal Crossing Sticker Book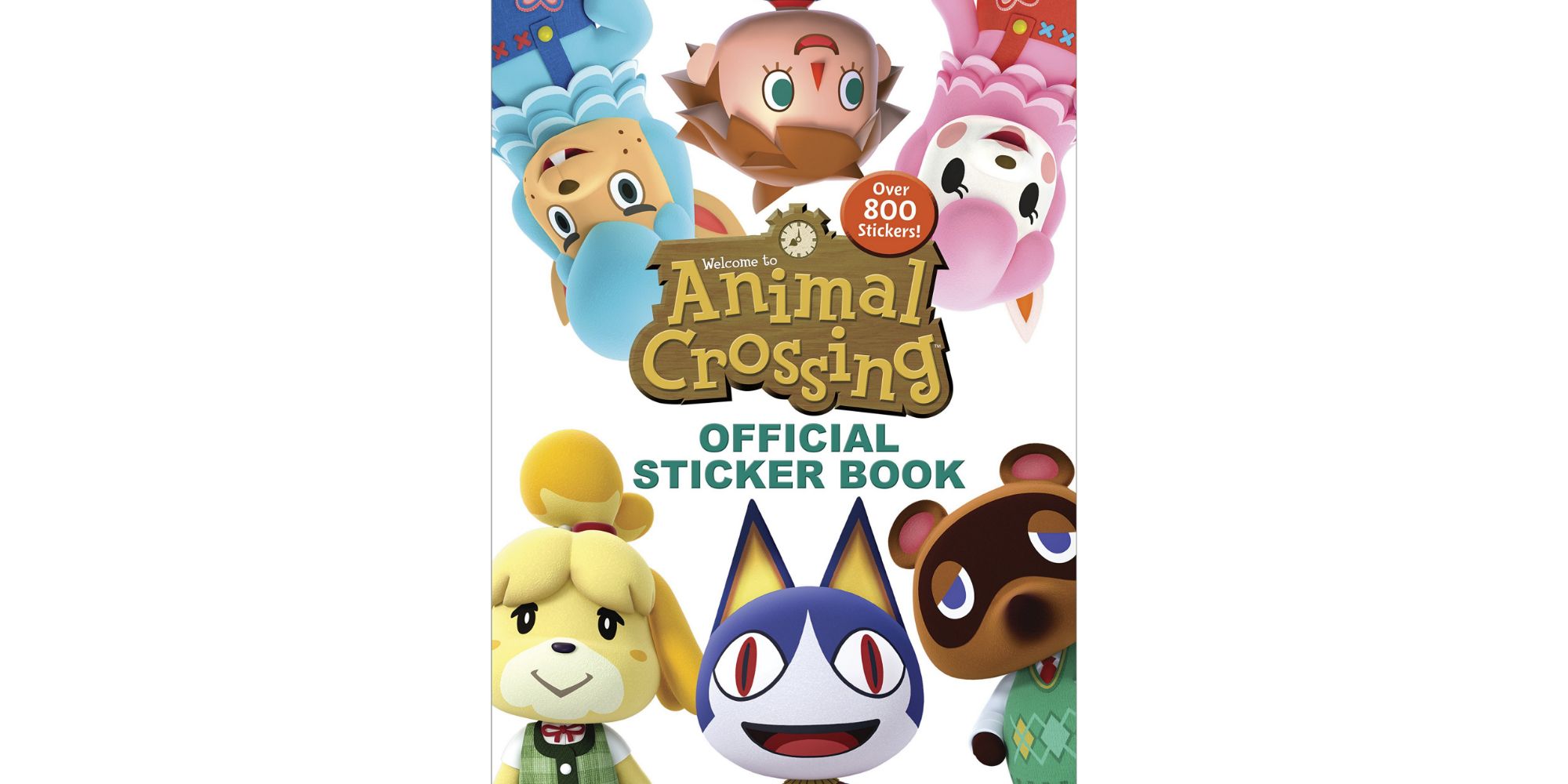 Stickers have made something of a resurgence in recent years, and it's easy to see why. Stamping your personality onto travel mugs, laptops, notebooks, and the like is a very specific joy, and an Animal Crossing fan will adore this sticker book.
Containing over 800 stickers and some activities for the little ones to spend time completing, even more casual fans of Animal Crossing will find plenty of stickers that they love. The stickers within are high-quality and have thick, white borders to make the characters really pop.
Tom Nook Beanie Hat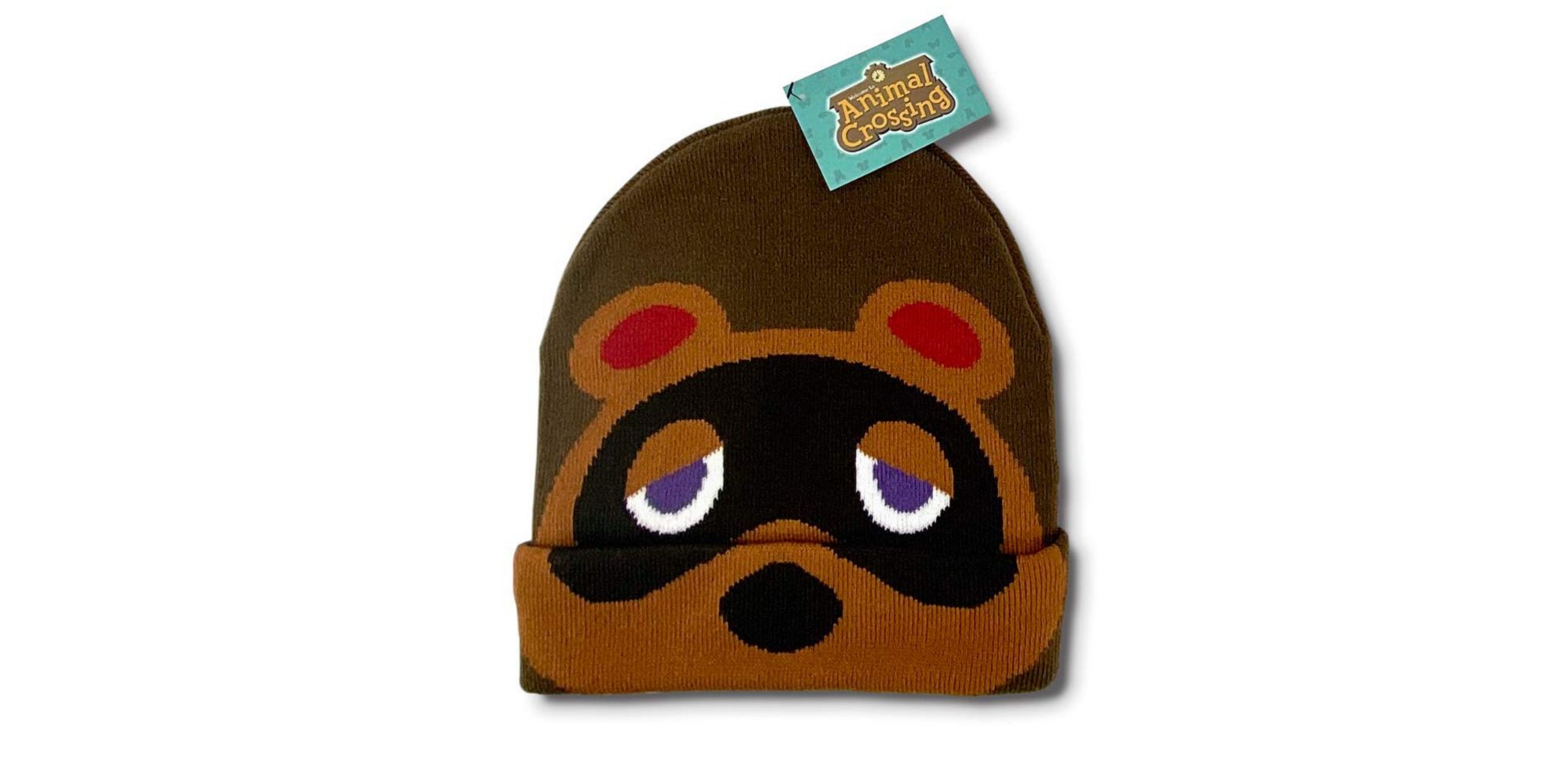 Beanies never go out of style. Tom Nook never goes out of style. Combine the two and you have the perfect gift for the fashion-conscious Animal Crossing fan.
This Tom Nook beanie promises plenty of comfort and is made from a stretchy acrylic, ensuring it'll fit most anyone who gets it. In the winter months, there's nothing better than a lovely warm cap to keep your head warm, and if it comes emblazoned with everyone's favorite landlord's visage, even better!
Animal Crossing Monopoly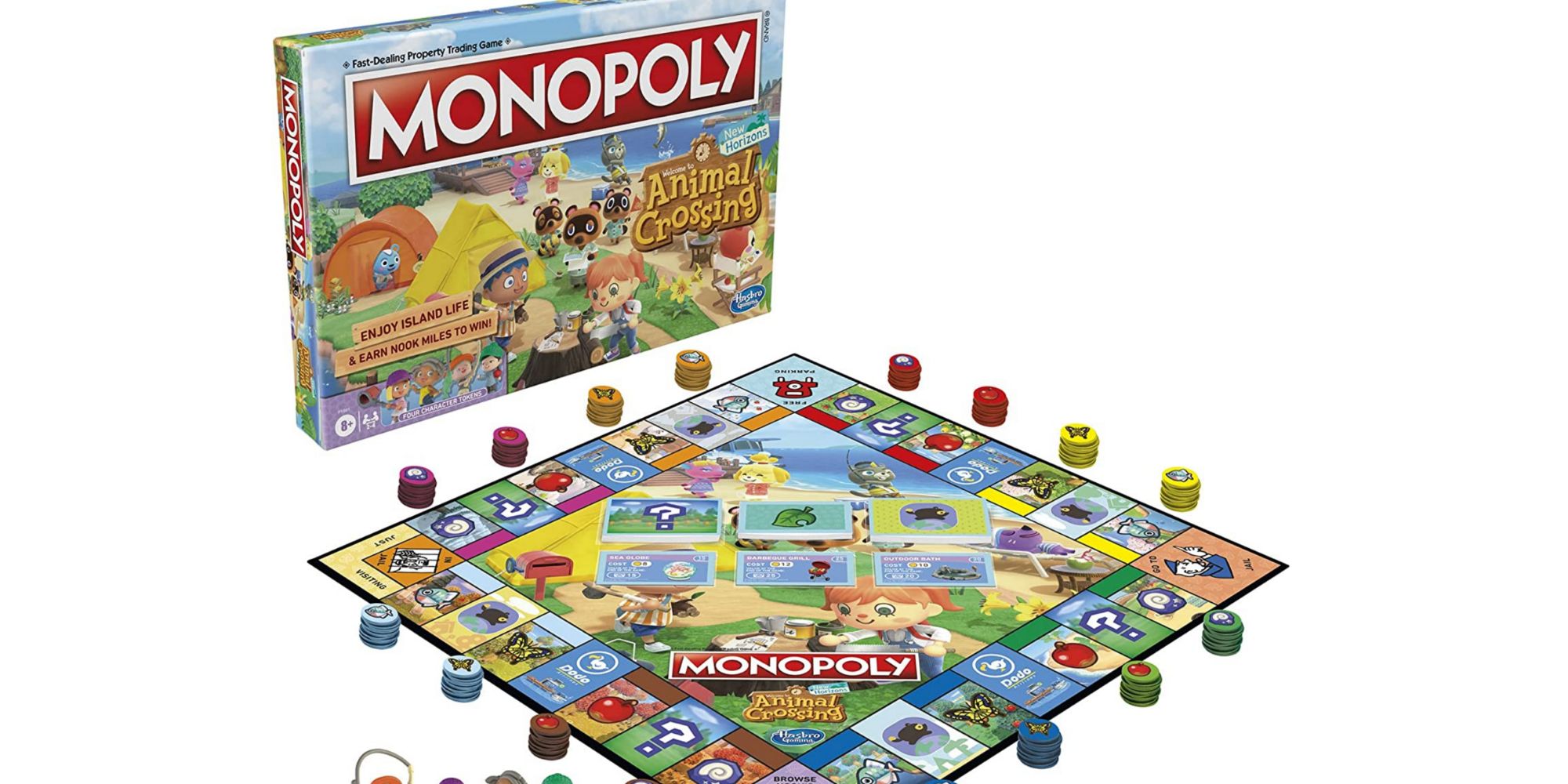 Monopoly is an absolute classic when it comes to board games, something that families and friends will sit down to every time the holidays roll around. Heated debates and sly buyouts are the hallmark of the season!
Monopoly has a perhaps-unfair reputation for causing some… heated debated, let's say – but no one could stay angry when it's Animal Crossing Monopoly! With very pretty artwork, adorable character tokens, and familiar items from Animal Crossing: New Horizons to buy and sell, getting newbies engaged with the classic will be easy.
With skill cards that grant players special abilities, this version of Monopoly adds a new dimension to the regular game, so it's worth a look even if you have the standard version of the game!
Animal Crossing 1,000 Piece Jigsaw Puzzle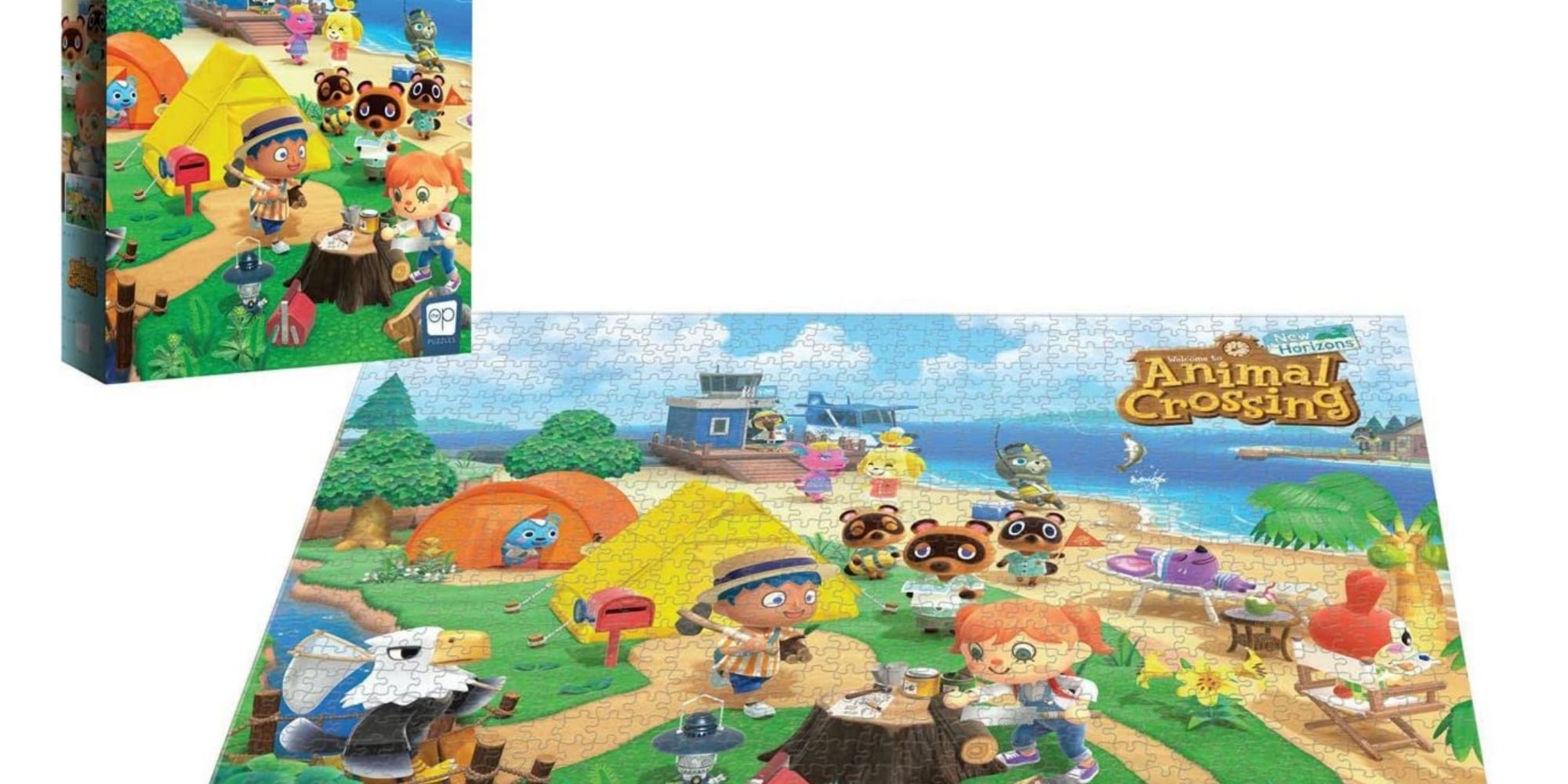 While Monopoly can be quite fast-paced and heated, a large jigsaw puzzle is the absolute opposite. Calming and methodical, those who appreciate a quiet time focusing on a satisfying task would love this as a gift.
At 1,000 pieces, this might be a little too much of an ask for the youngest Animal Crossing players, but teens and up will have a grand time filling in this idyllic scene. It's a great collector's item and certainly something people will ask about when they see the box.
Animal Crossing 2023 Tear-Off Calendar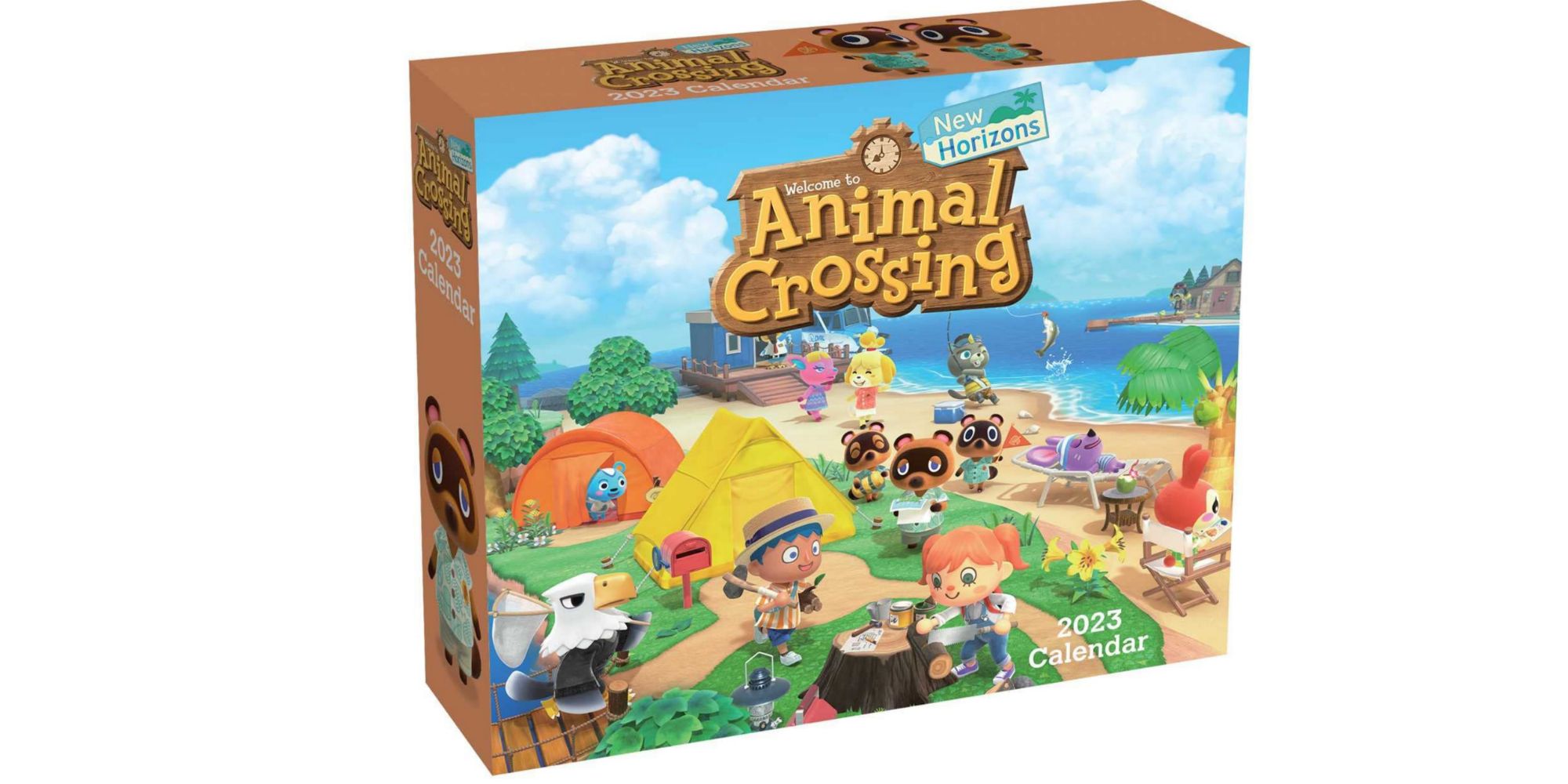 What do you get the Animal Crossing fan who has everything? Well, you can't go wrong with a calendar – after all, they seem to be making these every year! This Animal Crossing calendar isn't a typical one – every page you get to will let you know which Animal Crossing character's birthday it is, complete with bright designs that add a splash of color to your day.
This is the perfect little addition to a table, kitchen counter, or office desk, so this would be the perfect gift for those busy Animal Crossing fans who deserve a joyful, colorful knick-knack in their life.
We hope you like the items we recommend and discuss! TheGamer has affiliate and sponsored partnerships, so we receive a share of the revenue from some of your purchases. This won't affect the price you pay and helps us offer the best product recommendations.